Heavy implantation bleeding isn't typical, but we have the answers on what is normal for implantation bleeding. What is the difference between implantation bleeding vs. period bleeding and other questions you have about implantation will all be addressed, so that you can understand what this relatively uncommon phenomenon is like.
What is implantation bleeding like?
Implantation bleeding is very light bleeding, similar to a period (in the sense that it comes out of the vaginal canal from the uterus) that happens earlier than a period would come and lasts less than two days. It can be light pink or rust brown, but it's not usually the bright or dark red that period blood can be. Implantation doesn't have any clots and can be like spotting, a light flow, or just one or two smears of blood.
Implantation bleeding is just one possible symptom of implantation, so cramping, backaches, nausea, mood swings, sore breasts, bloating, fatigue, or headaches can accompany it.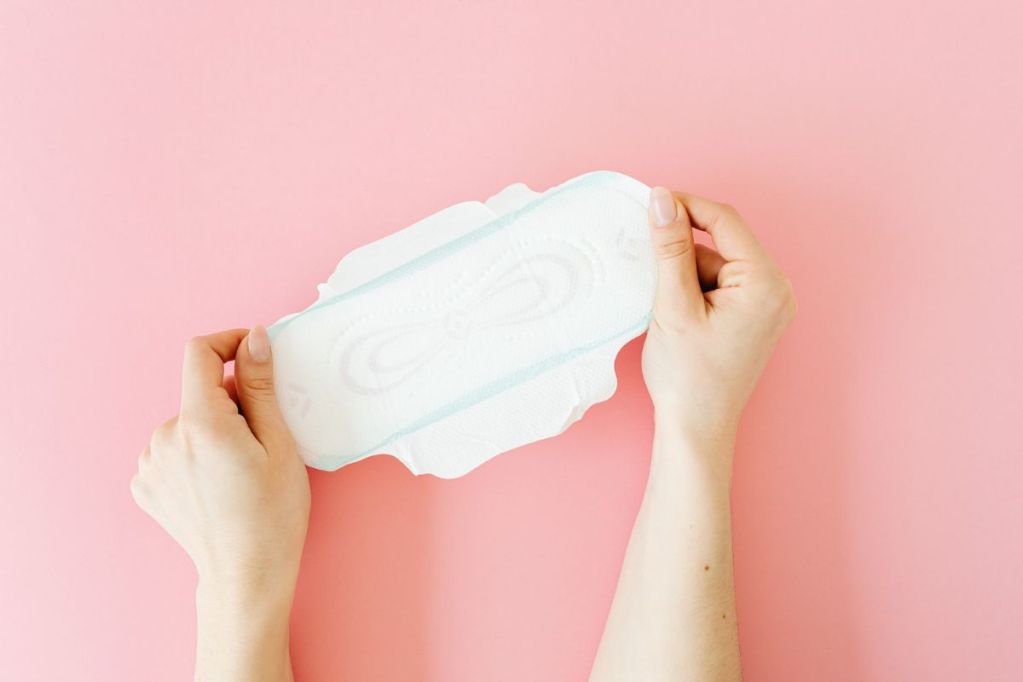 Can implantation bleeding be heavy?
Implantation bleeding is light and should never really be heavy. If you're having heavy bleeding in the time frame of approximately nine days after ovulation, it could be an early period or mean that the timing of ovulation was miscalculated. Implantation bleeding can be as light as a pink discharge that only appears on one wipe of toilet paper or it can be spotting or light bleeding, but heavy implantation bleeding almost never happens.
If you're having heavy implantation bleeding, or what seems like it, it could be caused by a bleeding disorder, such as hemophilia, which causes bleeding to be more than usual in all cases, including this one. Otherwise, implantation bleeding should never be heavy.
Uterine fibroids, uterine cancer, uterine polyps, hormone changes due to birth control, infections caused by STIs or an IUD, or an ectopic pregnancy (a medical emergency needing immediate attention), can also cause non-period vaginal bleeding that would be heavier than implantation bleeding. You should see a doctor about heavy vaginal bleeding that isn't your period.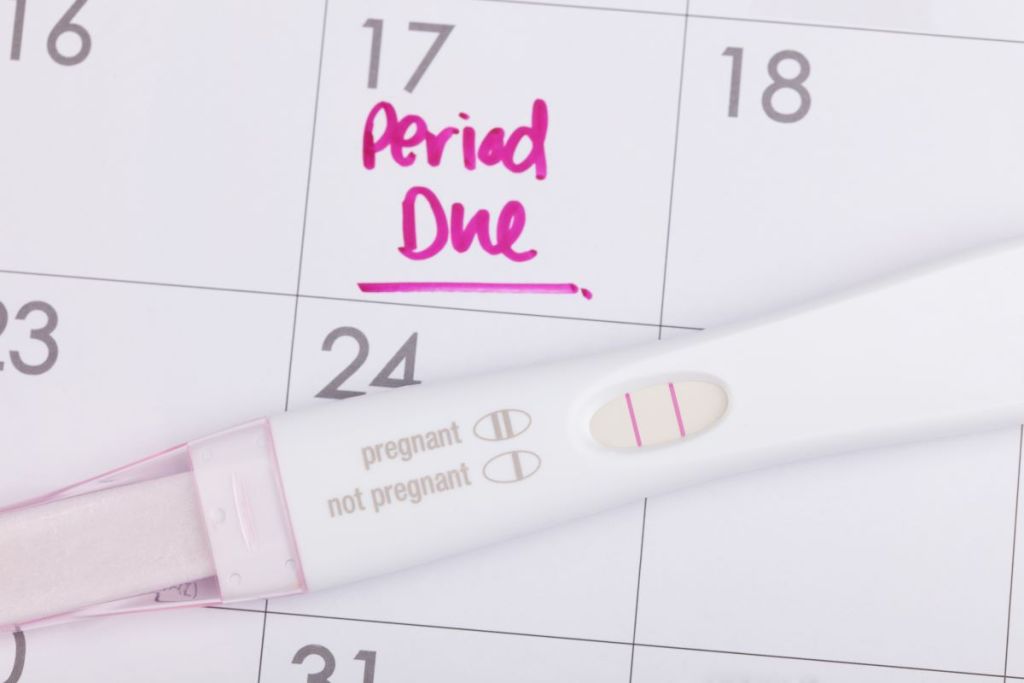 When does implantation bleeding happen?
Implantation (when the embryo enters the lining of the uterus) usually happens 5 to 10 days after conception (when the sperm enters the egg). Implantation bleeding happens approximately five days earlier than a period would begin and last less than two days, usually just one. A key clue to whether your bleeding is implantation bleeding or a period is when it happens, and if it is a few days earlier than your period should be (and is much lighter than your period) — then it could be implantation bleeding.
Why does implantation bleeding happen?
When a fertilized egg — an embryo — implants into the uterine lining, it can cause blood vessels in the uterine lining to burst. The implantation of the embryo must create a small opening to let itself in, like a pinprick, causing the bleeding. The embryo is only about the size of a poppy seed at this stage, so implantation doesn't impact the uterus much, which is why implantation bleeding is not heavy.
Since there is such little bleeding — if any — only about one-third of people who experience implantation will notice any implantation bleeding at all. If you don't experience implantation bleeding, it doesn't mean you didn't experience implantation or even that no blood was released when implantation occurred — just that it was such a small amount that it didn't make it out in a noticeable way. It's actually more common not to experience implantation bleeding if you experience implantation.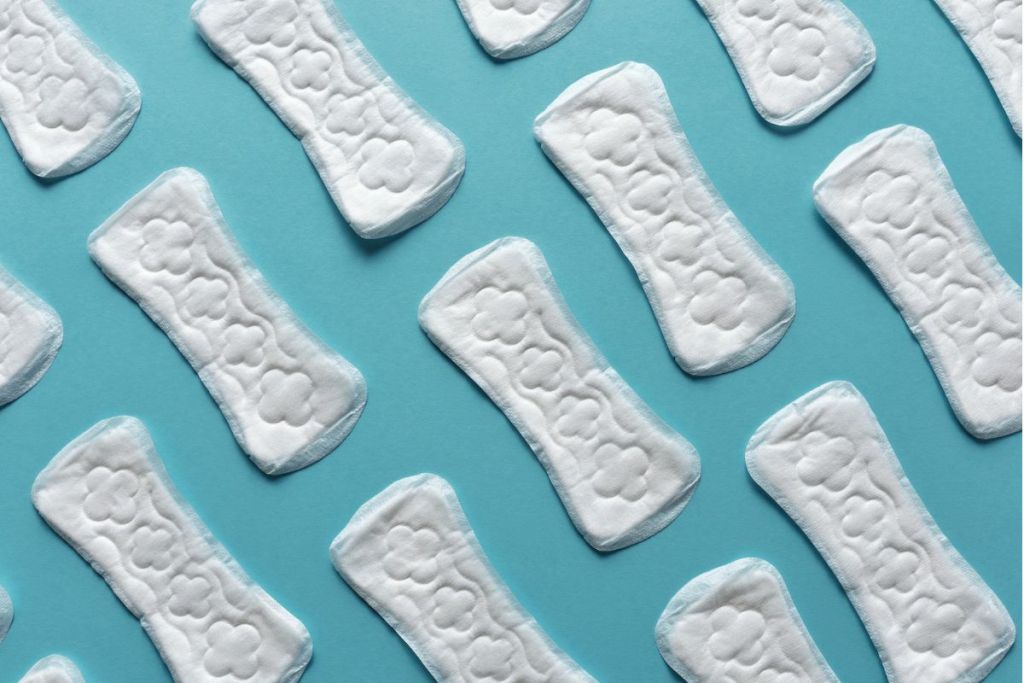 How is implantation bleeding different from a period?
Implantation bleeding is the result of an embryo burying itself into the uterine lining at the beginning of a pregnancy and a period is the shedding of the uterine lining because a pregnancy is not occurring, so they have different causes.
Implantation bleeding vs. period bleeding is also different because implantation bleeding is lighter — just some spotting — compared to a full period. For implantation bleeding, you may need a panty liner at the most, but it won't fill a tampon, pad, or menstrual cup. For a period, you will need those supplies many times for multiple days.
Implantation bleeding also happens at a different stage of the menstrual cycle than a period. Since it is an entirely different type of bleeding caused by a potential pregnancy occurring, it happens sooner after ovulation; instead, a period takes place two weeks after ovulation when the uterine lining sheds when no pregnancy has occurred. In the case of implantation bleeding, a pregnancy has occurred before the time when the lining would shed, so the bleeding happens about nine days after ovulation instead of about 14 days after ovulation.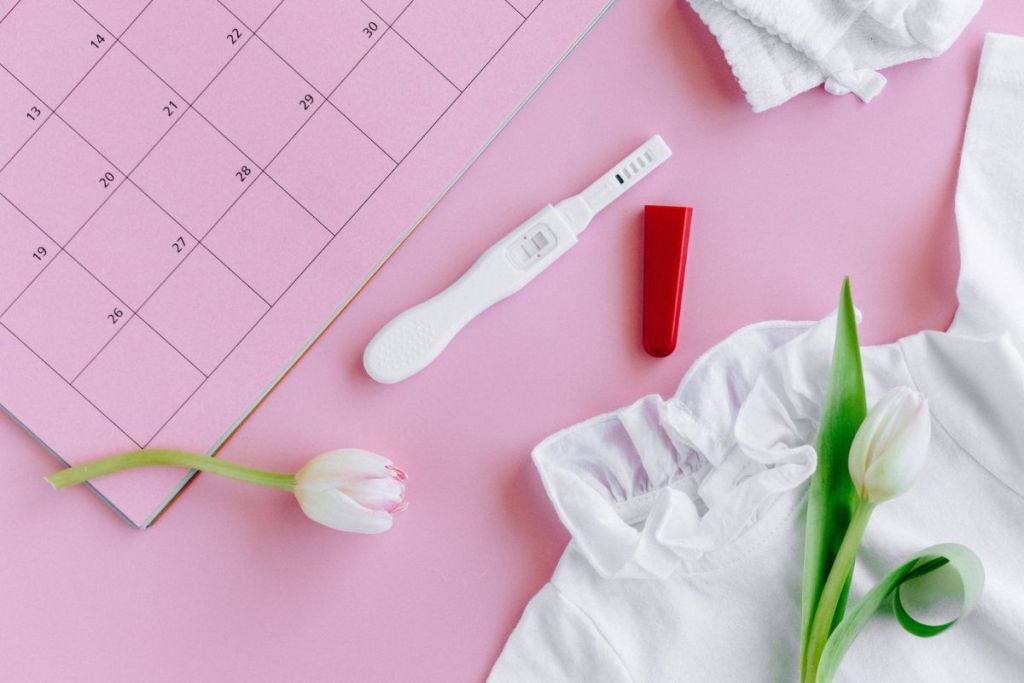 How long does implantation bleeding last?
Implantation bleeding does not last very long. It's usually just a day or two. It might be just a moment of spotting or it could be two days of using a panty liner, or somewhere in between. If it lasts longer than two days, it is unlikely that it is implantation bleeding.
Heavy implantation bleeding is very rare and if you are experiencing heavy vaginal bleeding outside of your period, you should see a doctor. Implantation bleeding can be a clue that you're pregnant, but it only happens in one out of three pregnancies, so don't worry if you don't experience this symptom.
Editors' Recommendations