Pregnancy is a life-changing experience, both mentally and physically. Your body goes through an extraordinary transformation while pregnant, from mood swings to cravings and swelling to weight gain. Since the belly contains the growing baby, it too grows for a full nine months. Though the changes in the belly area are visible externally, there are also changes going on inside the stomach as well. Not only does the skin of the stomach stretch while the belly grows, but your muscles also stretch, and your organs shift around to make room for the baby.
Once the baby arrives, the body begins healing, but this healing takes time. Many women want to get their pre-baby body back as soon as possible and will do anything to help the process along. To achieve this, some moms gravitate toward one of these two options: shapewear or wrapping their stomachs after giving birth. And while the benefits of postpartum shapewear can include weight and shape management, a postpartum belly wrap can help speed up the healing process as well.
Most moms don't have the time or money to hire a nanny and personal trainer so they can dedicate their time to getting back into pre-baby shape. It's a process that takes time and effort for most people. A postpartum belly wrap, or belly binding, is a stretchy wrap that you wrap around your waist from your ribs to your hips. The wraps are usually adjustable and held in place with Velcro. Belly wrapping compresses the abdomen and helps force everything in that belly area back together. There are, however, pros and cons to wearing one. Check out what we found out.
Postpartum belly band benefits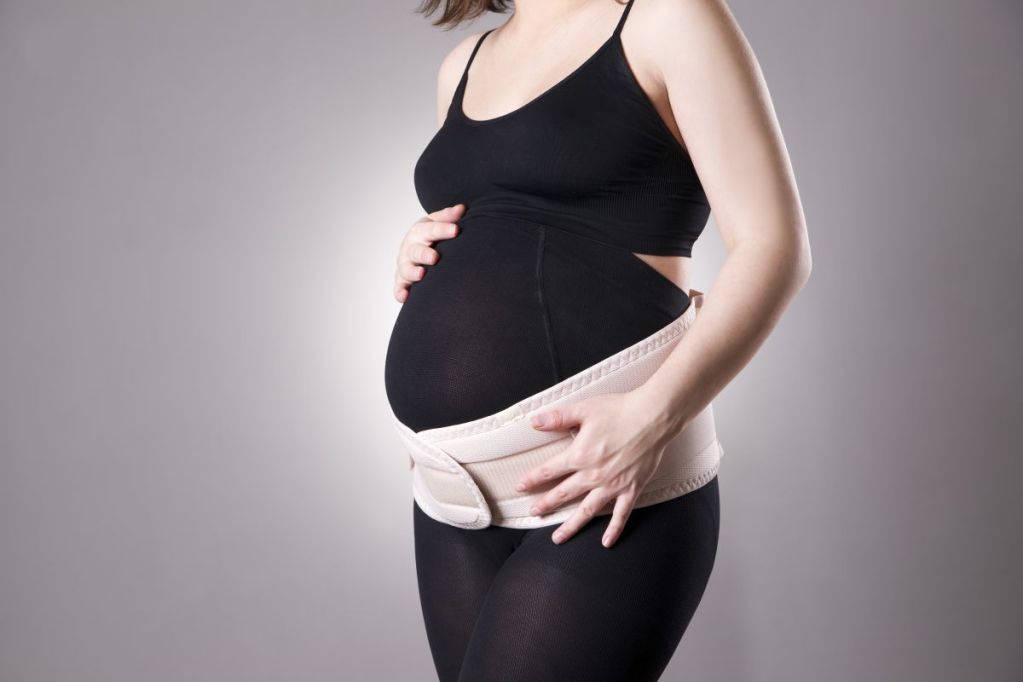 There are many positives to wearing a postpartum belly wrap if done correctly. The first and possibly most important pro is that it gives you much-needed support. During pregnancy, you lose a lot of muscle strength in your back and abdomen. A belly wrap will provide you with the support you need to help you move and walk after you have a baby. The wrap will also help promote good posture since your muscles won't be ready to do it on their own. Simple tasks like sitting up in bed can be challenging after you lose all of that muscle, so a belly binder can help you get back to doing these things normally.
For women who have had a C-section, wearing C-section belly bands can have even more benefits. The belly wrap secures your C-section incision and helps reduce swelling, which promotes faster healing. You must take the wrap off and check your incision daily. If anything looks or feels abnormal, contact your doctor immediately.
Wrapping your stomach after giving birth will also help shrink your uterus. Since the uterus grows along with your baby throughout the nine months of pregnancy, it is natural that it will begin to shrink after you give birth. This is a slow process that can be sped up by the compression caused by the postpartum wrap. The wrap essentially deflates your uterus in a safe and natural way, and sometimes faster than it would shrink naturally.
Belly binding also helps get your internal organs that shifted during pregnancy back into place. Since the organs moved to make room for the growing baby in your abdomen, they will want to gradually move back to where they came from. Again, a belly binder will help speed this process up in a natural and healthy way.
In the same way, a postpartum belly wrap helps your organs get back into place, the wrap can also help your skin regain its elasticity after giving birth. The gentle pressure that a belly wrap puts on the skin can help it recover faster and help rid your body of swelling and excess fluids that occur while pregnant.
Cons of postpartum belly wraps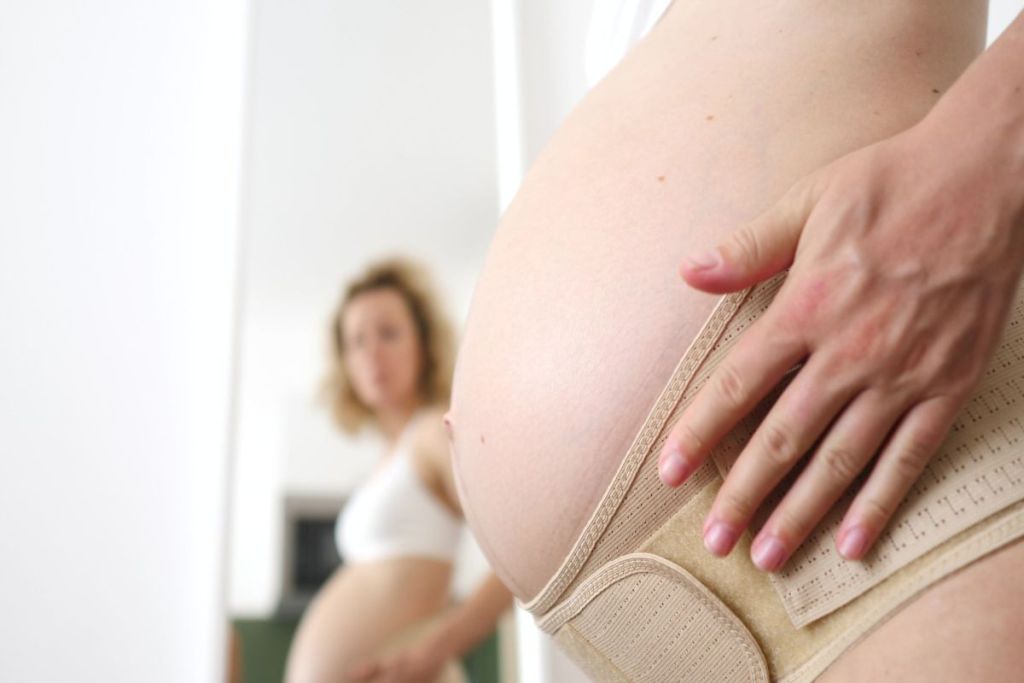 The biggest downside to using a postpartum belly wrap is that you have to wear it every minute of every day for one to two months in order to get the best results. That is a considerable commitment and a very long time. The belly binder feels like a constant squeeze around your abdomen, so if you feel uncomfortable while wearing it, you will likely not want to go through that for 60 days straight. If it is something you think you can get used to or deal with, you may think it is worth a shot. However, if you're uncomfortable in the wrap all the time after being uncomfortable for the nine months of pregnancy, it may not be worth it to you.
Postpartum belly wraps can also be a bit bulky and, therefore, interfere with your clothing. You may find that fitting it under your clothes is difficult, and if you have been dying to get back to your pre-pregnancy clothes, the belly wrap may not be worth it to you.
Some new moms don't like to wear a postpartum wrap because it interferes with the contact you have with their new baby. One of the best experiences of having a new baby is feeling that baby snuggle up to your chest and stomach. If you have a belly wrap on, your baby may not like the way it feels, or you may not like the way it feels. If you encounter this issue, you can always take the wrap off during snuggle time, but you may not want to deal with that every time you want to be close to your baby.
Another possible downside of the belly wrap is that you may get so used to the shape of your body with it on that you overlook the excess weight and skip out on exercise and healthy eating. It is imperative to get active and eat correctly after giving birth, and the belly wrap can sometimes get in the way of doing these things.
Ultimately, the decision is up to you. There are many upsides to wearing a postpartum belly wrap and there are also a few downsides. Women have been wearing them for decades and many women swear by them. Weigh the pros and cons yourself and decide if you want to give it a try.
Editors' Recommendations