Assure success in this new parenting adventure and make your little loved ones transition smoother by providing them with specialized underwear. This will help them move away from the diapers and accelerate the generation of new muscle memory that will help them achieve this important moment in their independence. Check out this list with the very best potty-training underwear selected just for your convenience.
Whether you are looking at disposable pull-ups or reusable training pants, the process is pretty much the same: Develop a sensitivity to being wet and learning to control a natural impulse to release. We are confident that with the amazing collection of the best potty-training underwear, your journey will be much easier.
Skhls Baby Potty Training Underwear
Best overall
Train your little munchkin in style with the Skhls Baby Potty Training Underwear. This durable and reusable model features animal patterns and a four-layer protection. With a covered elastic waistband and easy pull-up and pull-down, they make everything easier for your toddler.
Disney Girls' Potty Training Pants
Best potty training underwear for girls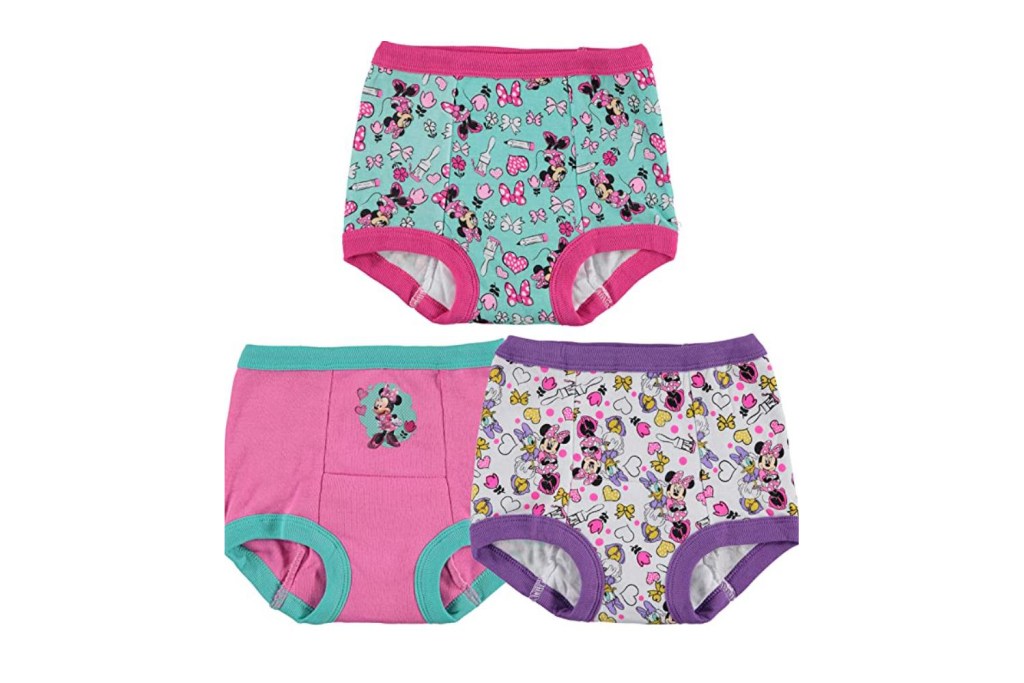 Help your little baby girl take her first steps to independence with the Disney Girls' Potty-Training Pants, a playful Minnie Mouse-inspired design that is machine washable and includes a chart and stickers to promote tracking and success.
Disney Mickey Mouse Potty Training Pants
Best potty training underwear for boys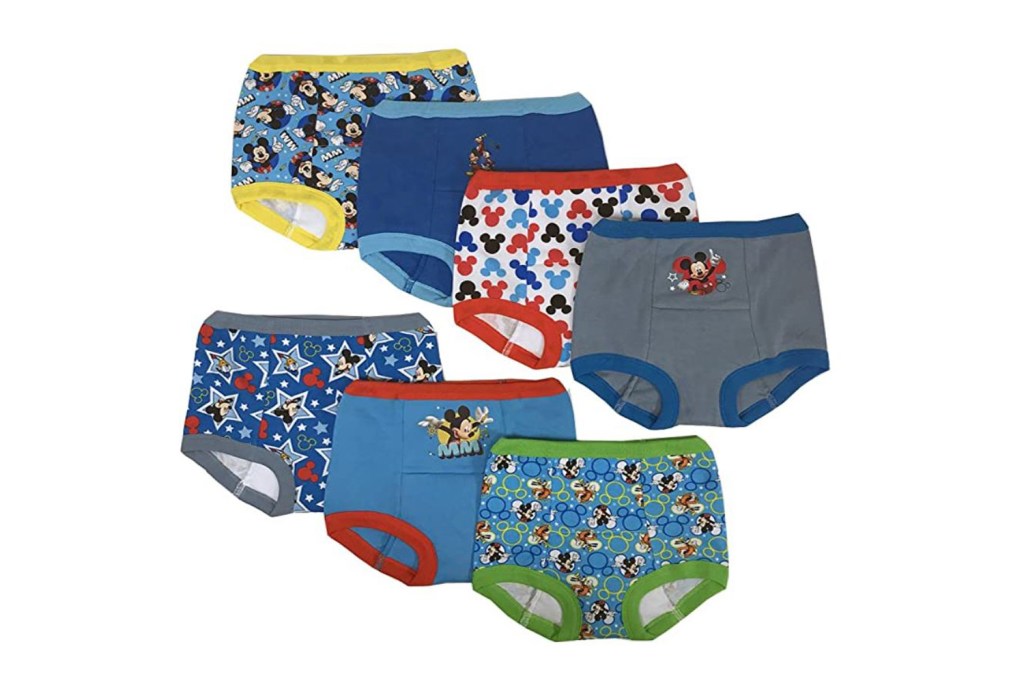 The Disney Mickey Mouse Potty Training Pant is the best choice for young boys who are going through the process of leaving diapers behind. This machine-washable multipack has pull-on closures and are made of 100-percent cotton with an interior mesh made of polyester to encourage awareness of any leaks.
Take the frustration out of potty training with a lot of love and a good stack of these amazing and reusable options. Not only are you helping your child grow and learn continence and self-control, you are also doing your part in avoiding single-use products that end up on landfills.
Editors' Recommendations