It's not uncommon for a toddler to be a picky eater. Refusing to eat certain foods is just something that comes with being a toddler. During this stage of your child's life, they develop food preferences, which means they might love carrots one day and hate them the next.
Don't give up hope just yet. Here are seven healthy food options that even the pickiest eater will enjoy at mealtime.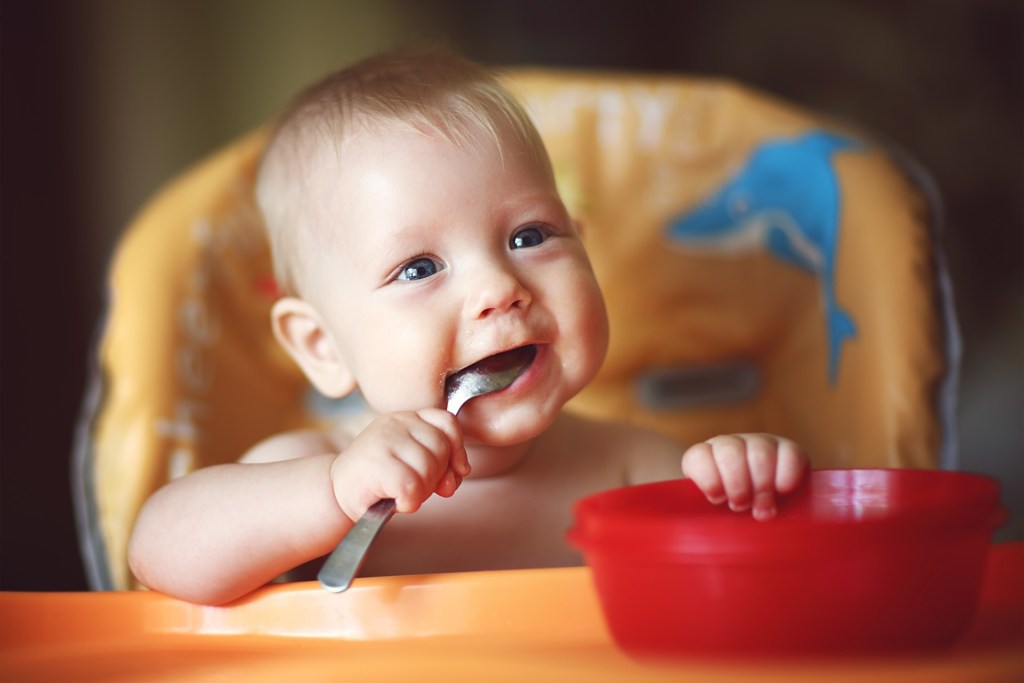 Pineapple
Pineapple has a lot to offer picky eaters, especially toddlers, who are still developing their palette. It's tart, it's sweet, and the texture of pineapple is something new for toddlers to explore. You can also try adding small chunks of pineapple to yogurt or a smoothie if your child tires of the plain fruit.
Aside from that, pineapple offers some great health benefits for your little one. First and foremost, it's high in vitamin C. Vitamin C can improve your child's immune system, keeping them healthy during a time in their life when they're introduced to lots of new germs.
Hummus
Hummus is extremely versatile in that you can incorporate it into your picky toddler's diet in multiple ways. Introduce hummus at mealtime by spreading it on a sandwich as a condiment (especially if your toddler doesn't like mayo and wants a substitute) or as a dip paired with crunchy veggies like celery and bell peppers.
If your toddler seems to really enjoy hummus, you can get creative with the vast array of flavors out there, including pesto, sweet potato, and avocado hummus. This creamy chickpea dip is full of fiber and protein, making it one of the healthiest options out there.
Pomegranate seeds
If your toddler seems to have a sweet tooth, this could be a safe bet. Pomegranate seeds are sweet and tangy, making them a perfect (and nutritious) treat for your picky eater. These small but flavorful seeds are full of vitamins and minerals, and even pack a punch of fiber, too. In fact, this might be the healthiest snack on our list.
These tasty seeds can be purchased fresh — either bagged or still inside the pomegranate — or frozen. Both fresh and frozen pomegranate seeds will have the same nutrients.
Celery
Celery is the perfect vegetable for toddlers to nosh on. Why? It's easy to dress up for mealtime. A celery stick has plenty of room in the middle to fill with spreads like ricotta, hummus, or cream cheese, depending on what your toddler likes. You can even make this veggie more appealing with kid-friendly names, like "ants on a log." Fill the middle of the celery stick with peanut butter and place a few raisins in the peanut butter, as if they were ants in a line.
Frozen grapes
Some toddlers seem to take issue with grape skin and will refuse to eat them, solely because of the skin. Freezing grapes can change that.
Grapes are loaded with nutrients, like vitamins K and C. They're also really easy to incorporate into your toddler's mealtime. You can let your child enjoy pieces of frozen grapes or even blend them into a smoothie.
Keep in mind that you shouldn't feed whole, frozen grapes to a child younger than age 4. But this treat will be OK so long as you cut the grapes into small pieces before freezing.
Sweet potato fries
If your child likes French fries, there's a good chance they'll like sweet potato fries. These are simple to make — just slice up a sweet potato, drizzle a little olive oil on top, and sprinkle some salt and pepper before baking. This is also an excellent option for toddlers who love sweet potatoes but might be getting a little bored with the consistency and texture.
Sweet potatoes, in general, are very nutritious — with lots of vitamins, minerals, and fiber — and encourage good gut health.
Although you've probably heard that carrots are great for your vision, sweet potatoes have plenty of beta-carotene that turns into vitamin A, which promotes healthy eyesight.
Cucumbers
Although veggies can sometimes be a big hit or miss with picky toddlers, cucumbers are a great option. They have a great crunch to them, and sprinkling a little salt and pepper on some slices is an excellent way to introduce this refreshing snack. At the same time, cucumbers can be a little bland without any seasonings — this could be ideal for a toddler who doesn't enjoy more flavorful veggies yet.
Cucumbers have a good amount of vitamin A and vitamin K, but they're also 95% water. That means that your little one can keep hydrated with this snack.

Although having a picky toddler can be a little frustrating at times, don't worry. Their food preferences will continue to grow and change. Until then, continue introducing them to healthy foods (like the seven above) during mealtime until you find snacks they enjoy.
Meanwhile, check out our picks for the healthiest fast-food options for kids. These will hopefully help you make smarter choices when eating out.
Editors' Recommendations