When it's time to start daycare or preschool, it's time to shop for a toddler lunch box. You'll be using it most days and you're trusting it to keep your child's nutrition safe ad healthy, so it's no small purchase. You'll want something durable, safe, easy to clean, and enticing for your child to use. These five toddler lunch containers all fit the bill, it's just a matter of which style you prefer.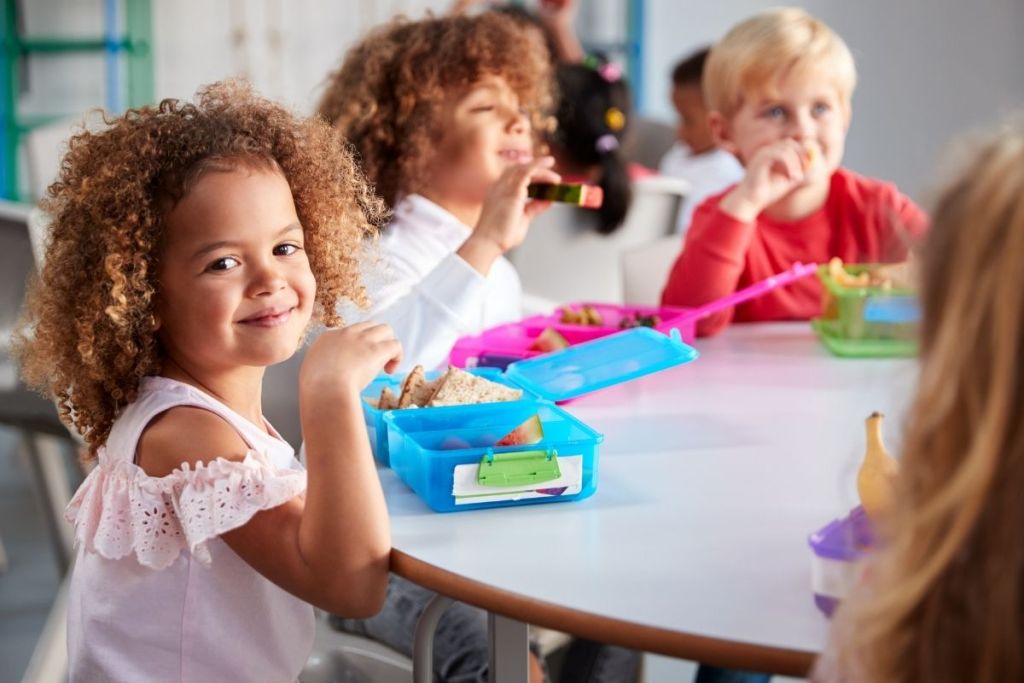 This stainless steel lunchbox has five small compartments for portions of a variety of food, perfect for grazers and picky eaters. The sections vary in size, including one very small one in the center for a treat, and it also comes with two sealable leak-proof containers for wet food like applesauce or yogurt. The material is non-toxic with no lead, PVC, phthalates, or BPA, and everything is conveniently dishwasher-safe. While the box is a silver color, your purchase includes a set of one of over 40 designs of magnets that decorate the box with fun and unique patterns.
Reviewers rave about it, especially how there are enough compartments for a variety of foods. Monique says she loves "that it is slim and has several dividers," and Brittani says she appreciates how durable it is and that she's used it "for years and it is still going strong."
This illustrated kids' bento box has an impressive design. The molded silicone-lined lids mean you can pack wet foods in the compartments as easily as dry ones, with dip right next to veggie sticks without any additional containers. There are five sections in the removable tray that are illustrated on the bottom to say fruit, veggies, dairy, and grains (the smallest one for a treat doesn't have text), so you can follow a roadmap to packing healthy lunches. Each compartment holds a half cup of food, helping you measure the portion sizes. The materials are food-safe, lightweight, and dishwasher-safe. Choose between eight colorful and fun designs.
Several reviewers mentioned they used to try cheaper boxes that would grow mold, stop latching, or develop other issues, and that switching to Yumbox was a great choice. Mary writes: "One of my favorite purchases ever! (Seriously.) We spend half the amount of time packing lunches now, and I love only having to wash one thing instead of a ton of tiny containers, and no hunting around for missing Tupperware lids. My toddler loves being able to see all of her food at once, and she doesn't have to ask her nanny to open each separate container for her. It's helpful to have visual reminders of what types of foods to pack, and how much of each type of food (vegetables/dairy/etc). The quality of her lunches has improved a lot because we can see it all at once."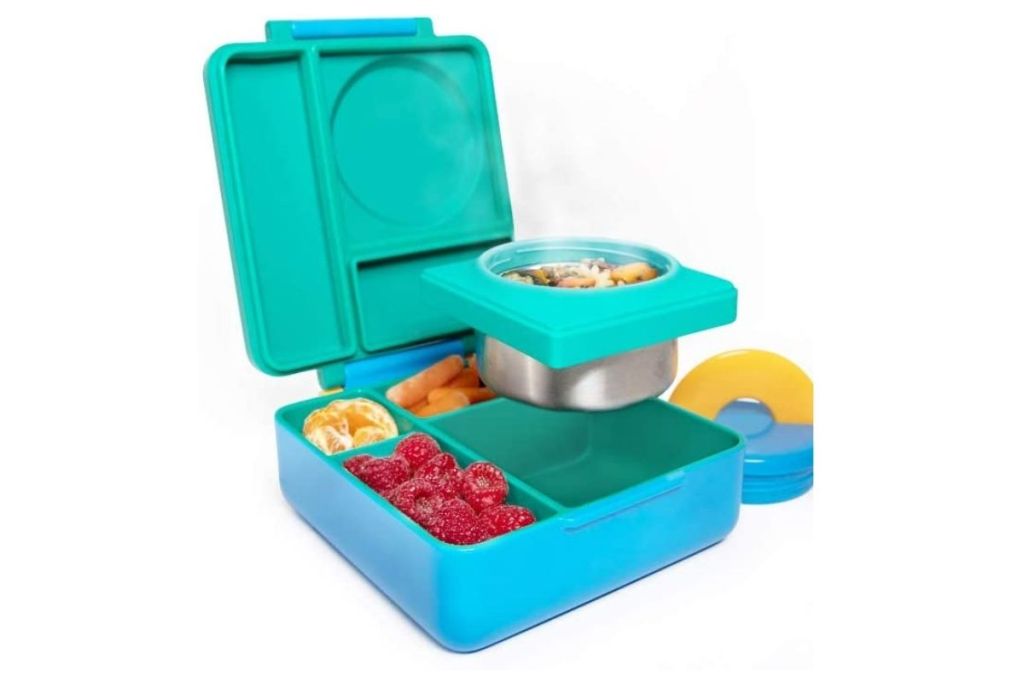 The leak-proof thermos insert with this box lets you send hot or cold food next to other temperatures. This all-in-one box is convenient and lets you build the number of compartments each day. There are three main sections – one can fit the thermos or be used without it, and the other two can be used at full-length or with one or two dividers added in to make additional smaller compartments within it.
One parent said, "The thermos allows for ample room, packing over 1 cup full of pasta, soups, rice & veggies. My child refuses to eat sandwiches and prefers a hot entree, therefore, these are by far hands down the best product we've ever used!"
L.L. Bean Lunch Box
This insulated lunch box is one large internal compartment so you can pack juice boxes, fruits, and anything of any size with ease inside a bag that keeps them cool. There's an external pocket and an internal mesh pocket where you could put an ice pack, utensils, napkins, or anything else. You can customize the exterior by choosing one of eight colors and opting to add a monogram of your child's initials or name. It's roomy yet compact enough to fit in a backpack (though it also has its own carrying handle).
Reviewers love it, saying there's enough room for a multi-part meal. One mom said: "I love this lunch bag! It's sturdy and easy to clean. I love the mesh compartments for additional storage."
This bento-style box has five compartments sized perfectly for kids' portions (ages 3-7). It's leak-proof, BPA-free, food-grade, dishwasher-safe, microwave-safe, freezer-safe, and sturdy. The compartments respectively hold one cup, half cup, quarter cup, and two tablespoons. Choose from three bright color combos.
With thousands of five-star reviews, this box is wildly popular. One of the many happy customers says that the box is definitely leak-proof: "I've put yogurt, ketchup, fruit IN fruit juice and none of the compartments have leaked into the next."
Wondering what to pack for lunch? Learn about the healthy meal guidelines from the USDA.
Editors' Recommendations