Raising a toddler isn't always a walk in the park, so getting parenting advice from your extended "village" can make you feel less isolated and give you new ideas on how to approach parenting those complicated little kids. Facebook groups are the perfect place to connect with thousands of other parents to use as a sounding board for advice on issues like potty training in a way that one opinion on Google or from the pediatrician can't provide.
Whether you're looking for new activities, searching for language development advice, or wanting help on an issue specific to your child, these Facebook groups for toddlers are worth clicking the "Join" button.
Parents of toddlers are always looking for new activities to do with them, and this group delivers hundreds of new posts per month with ideas. My Bored Toddler is the admin for the page, but posts come from parents and bloggers all over.
This general toddler parenting advice group is a safe space to ask how to handle all kinds of issues that arise with bringing up children ages 0 to 6. Ask parents and early childhood professionals what they think and then make your own decision.
This group of 65,000+ parents is sponsored by The Potty School but run by parents. As the name clearly implies, it's a place for caregivers to seek support around potty training kids (specified as those who are 18+ months old). This can be a frustrating stage of toddlerhood with many questions and this group is very active with parents responding with advice about each other's struggles.
With over 360,000 members and 1,200 posts per month, this popular group is a gold mine of free toddler home activities and printables. You'll never run out of fun and educational things to keep your toddler busy with what you find after joining this group.
This group gives you direct access to actual pediatric speech therapists and provides language learning activities for toddlers and preschoolers. Professional admins give actionable tips for toddler speech and language development and play-based challenges for at-home speech and language practice.
If you're looking for travel hacks for going on a trip with a toddler, this group has a lot of great ideas. Ask your specific questions to get advice from over 73,000 other parents on how to make your vacation or family visit go more smoothly.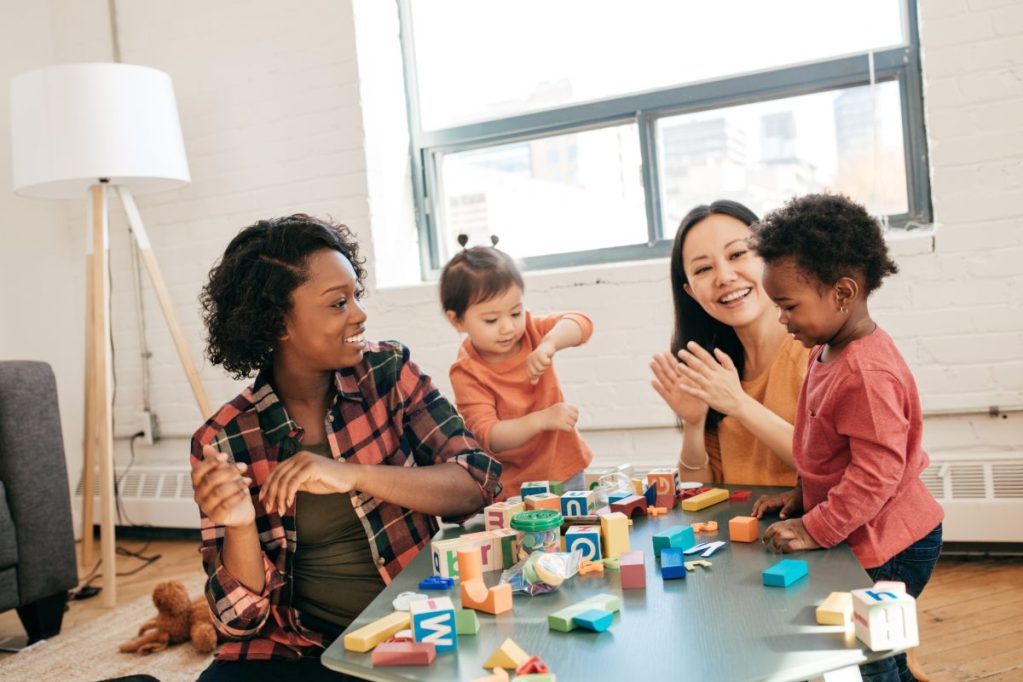 If you feel the experience of dozens of other parents (or even professionals in the field) could be helpful for advice on the topics of travel, language development, potty training, educational activities, and more, check out these Facebook groups for parents of toddlers.
Editors' Recommendations