How much screen time is too much is always a debate for parents, but even toddlers are attracted to the lure of smartphones and iPads. While the American Academy of Pediatrics recommends limited screen time for toddlers, there are times when educational apps for toddlers come in handy. Who hasn't entertained a little one with a smartphone when waiting an unbearably long time in the doctor's office? What about airport delays or when the food is taking forever in a restaurant? Those times when you need to keep a toddler busy and quiet are earmarked for a bit of screen time. The important thing is to make sure your toddler's time on an app is well spent. Educational apps for toddlers are an excellent way to keep little ones occupied while introducing them to early reading and math concepts like colors, shapes, numbers, letters, sounds, and more. As long as a toddler's screen time is limited, educational apps can be another learning tool for kids. Of course, there are loads of apps for kids to choose from. Here are the five best educational apps for toddlers to install on your smartphone or iPad.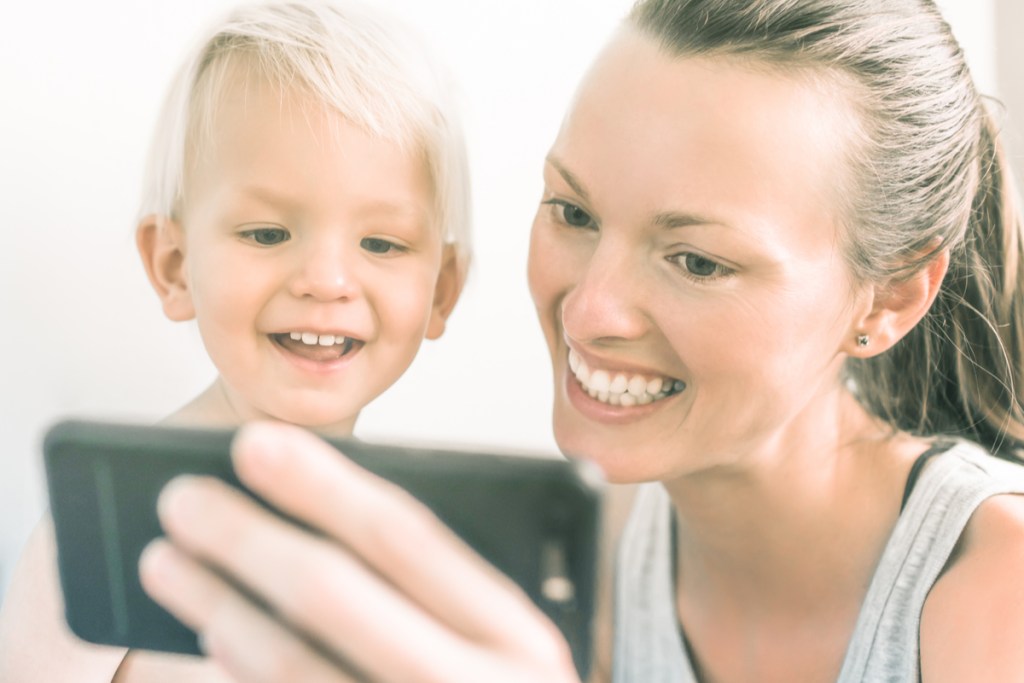 Best toddler educational apps
ABC Mouse
Age of Learning's ABCMouse.com Early Learning Academy is designed for ages 2 through 8. Some school districts also use this subscription-based virtual classroom. It's available on the ABCMouse website and through a mobile app for a monthly fee. Parents customize the settings so the activities are age and developmentally appropriate for the users. The settings can be adjusted to accommodate up to three siblings under one monthly subscription. Different types of lessons touch on reading, math, colors, counting, and music skills. The nice thing about ABCMouse is that it can grow with your child.
PBS Kids
If you have toddlers, you are probably already pretty familiar with PBS Kids. The kids' shows are geared toward toddlers and up. PBS Kids is known for quality educational shows like Sesame Street, Arthur, Curious George, and more. With the PBS Kids app, you'll have access to hundreds of the public television network's kids shows as well as learning games. Kids can watch favorites like Clifford and also play games with their favorite characters. PBS Kids is free to download.
Monkey Preschool Lunchbox
Toddlers love Milo the monkey because he's super cute. Kids learn colors, shapes, numbers, and early counting skills on this app that offers seven different educational games designed for preschoolers. Monkey Preschool Lunchbox does require a fee to download. There are also other educational preschool apps featuring Milo made by the same developer.
Elmo Loves 123s
Elmo loves to count and toddlers really adore Elmo, which is what makes Elmo Loves 123s a great educational app for toddlers. Toddlers learn all about numbers and counting from their favorite Sesame Street monster. Toddlers count, trace numbers with their fingers, and get to watch short learning clips from Sesame Street. A fee is required to download Elmo Loves 123s to a smartphone or iPad.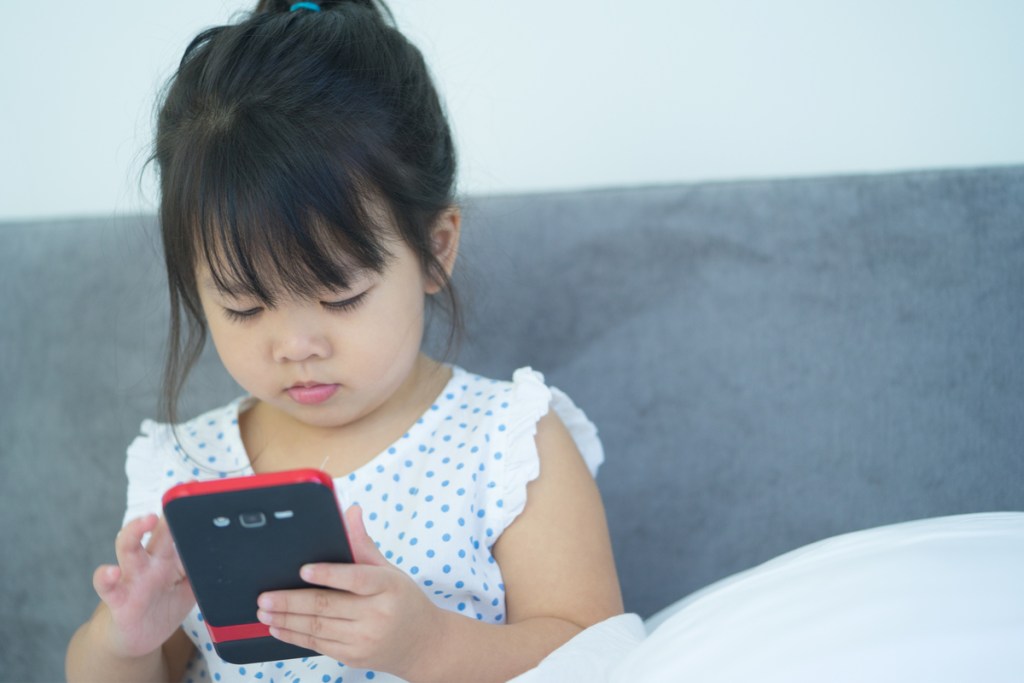 Hungry Caterpillar Play School
Eric Carle's classic The Very Hungry Caterpillar is an amazing children's book to share over and over again with your toddler. The Hungry Caterpillar Play School app is based on the timeless kids' book and is a fun and educational app for toddlers. The app offers different age-appropriate games focusing on early math, reading, and science concepts. Puzzle and creative activities are also included. Hungry Caterpillar Play School is free to download, but the app developed by StoryToys Entertainment Limited does offer in-app purchases.
Toddlers love to do what parents and caregivers do. So, when they see adults on their smartphones and iPads, toddlers want to use them, too. The American Academy of Pediatrics does not recommend a lot of screen time for toddlers, but there are moments when screen time can be necessary. When toddlers do need to be entertained with a smartphone or iPad, make sure the time is meaningful. The best way to do that is with educational apps specifically designed for toddlers. Toddlers can have fun and be introduced to early math and reading skills. These five educational apps are all geared toward the toddler and preschool set. Some like PBS Kids and Hungry Caterpillar Play School are free to download while Elmo Loves 123s and Monkey Preschool Lunchbox require a fee. ABCMouse.com has a monthly subscription. Each offers its young users educational benefits.
While hands-on puzzles, games, and toys are best for learning, educational apps also have a place. Educational apps for toddlers are ideal for those times when you can't let little ones run around or build with blocks like appointments and the supermarket checkout line. Of course, screen time for toddlers should not be excessive, but when parents do need to entertain toddlers with smartphones, be prepared with one or more of these educational apps. Your toddler will love them, and you can be content knowing the apps are educational and teaching your kiddos early reading and math skills.
Editors' Recommendations