Age three is when most parents start thinking about sending their child to preschool. Three is actually the ideal age because children are ready for more group activities around this age. While preschool isn't mandatory, most parents send their children to preschool at ages three and four to help the transition into kindergarten easier. Since preschool is not a requirement and many public school systems don't offer one, parents must find a quality program on their own.
If it's your first time looking for a preschool program, the task can seem overwhelming. However, choosing a preschool isn't as difficult as you might think. There are important factors to take into consideration as you begin the task of finding the best preschool program to suit your child.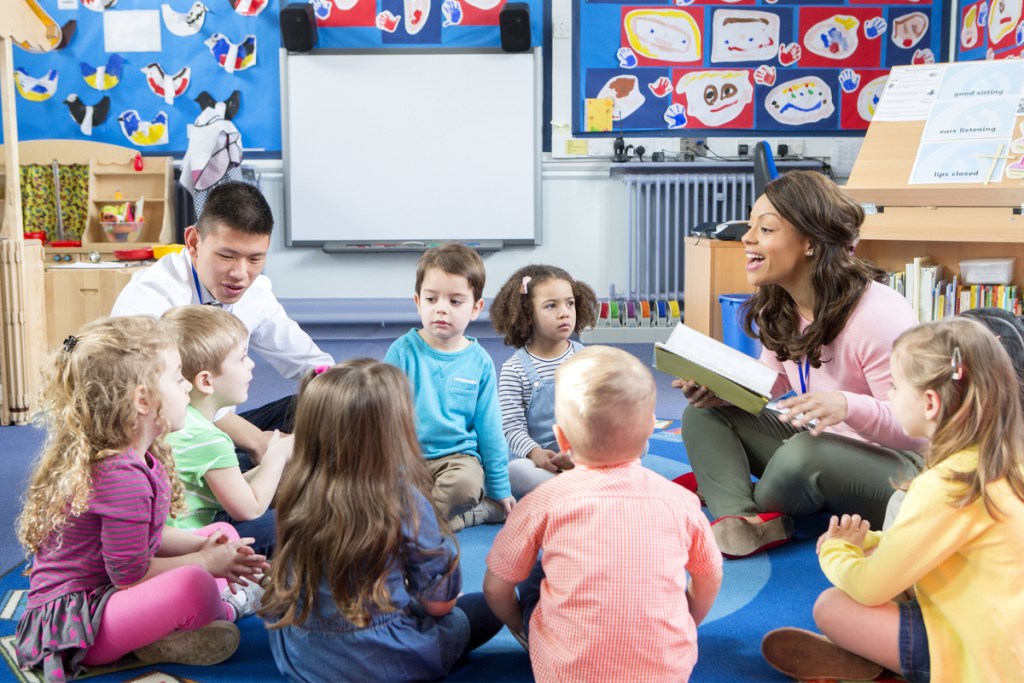 Check your school district first
If you live in an urban area, many public school districts offer preschool programs. Some districts only offer a spot in their preschool program if a child has a developmental delay. Others offer preschool, but they charge tuition. Your local district is the first stop in your search.
When do you need to enroll?
Depending on the area where you live, many quality preschool programs are difficult to get into and have waiting lists. If you plan on starting your child in preschool at three, start exploring programs when your toddler turns two. Plan on enrolling around springtime prior to the start of the academic year after your child turns three.
Decide on the type of program you're looking for
Preschool programs typically have three different options that include five, three, or two half-days. A preschool program combined with a day-care center will usually offer full-day options. Think about whether a morning or afternoon start time works best for your child. Morning spots fill up quicker than afternoons.
What are the requirements for my child?
Since preschool isn't mandatory, there isn't an age requirement. Many preschool programs not incorporated into a day-care center begin enrolling children at two if they have a two-year-old program. The majority of preschool programs have three and four-year-old programs with an additional year of prekindergarten offered for children missing the cutoff date for kindergarten enrollment.
Being potty-trained is most often the only requirement for enrolling in a preschool program. You will still be asked to send in an extra set of clothing just in case, but your child should not be wearing pull-ups on the first day of preschool.
Cost
Since the majority of preschools are private, the cost varies from program to program. Most preschools have monthly payment installments along with a registration fee. Parents usually pay the first and last month's tuition along with a registration fee at the time of enrollment.
Educational philosophy
The driving force behind most preschools is to introduce children to socialization through play. Kids learn how to take turns, share, and coexist in a group environment while being introduced to kindergarten-readiness skills like color, shape, letter, and number recognition. A quality preschool program should include art, music, fine and gross motor activities as well as children's literature and poetry.
Many preschool programs are teacher-centered, but there are some like Montessori programs that are more child-centered. A Montessori program has a different philosophy where children are allowed to choose their own focus for the day, and teachers are more like a facilitator than a leader. Since a Montessori approach isn't a typical preschool environment, research it first before making a decision.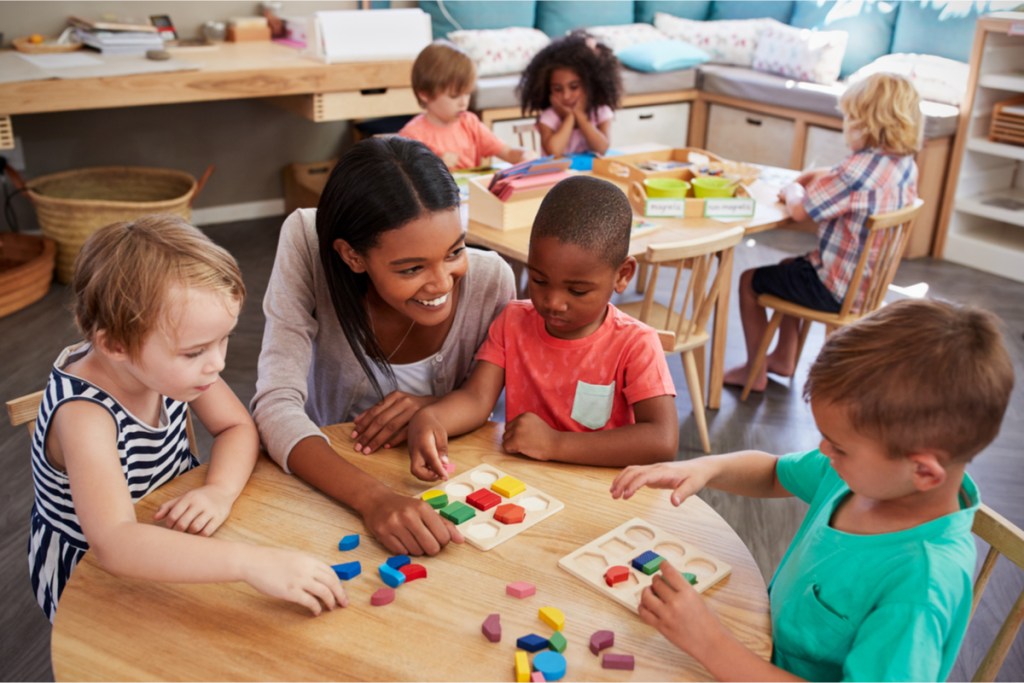 What to look for in a preschool program
Asking parents of older children for a preschool recommendation is a great idea, but once you target a couple of preschools in your area, it's time to look a little closer. There isn't a one-size-fits-all preschool program, which is why it is vital to see a preschool classroom in action. While one preschool might be a good fit for a friend's child, it might not be for yours. Some children can go five days, while others are better suited with two or three for their first year of preschool.
The best thing to do is to arrange a tour of a preschool you're interested in. Bring your child along with you and don't worry if he or she is apprehensive at first. Take note of key points during your visit:
Is the facility clean?
Are the classrooms organized?
Do the teachers seem kid-friendly?
Is the director well-spoken, likable, and good with children?
How do the teachers handle problems that pop up in the classroom?
Is the program structured?
Is outside time part of the day?
Questions to ask
Apart from the logistics of schedule and tuition, when you meet with the director, have your questions ready. If you noticed something in the tour, ask. Here are a few key questions:
Is the preschool accredited and licensed?
Does the program have a set curriculum?
Are the preschool teachers certified?
What are the educational backgrounds of the teachers?
Does each classroom have an aide?
Are there specialty teachers for art, music, and physical education?
What is the school's discipline policy?
Ultimately, preschool should be a fun learning experience for your child. It is his or her first introduction to school, and you want it to be positive for them. Use these tips to take the time to find the right program that is a good fit for your soon-to-be preschooler.
Editors' Recommendations