A family trip to California means some major fun. From celebrity sightings to Disneyland to the rich history, there is something for everyone to check out. With all of the decisions you'll have to make to plan out your days, let us help with where you'll stay.
Whether your family is there for the amazing food or the beautiful National Parks, any of these family-friendly Airbnb's in California will make the stay more enjoyable. Let's check them out.
COVID cleaning
All of the places we picked follow the strict COVID cleaning standards. You won't have to worry about your little ones. That means:
Extra sanitation
Using approved, higher alcohol products
Washing in high heat
Following all over local guidelines
Cleaning while wearing masks and gloves
Sleeps 6
Enhanced COVID cleaning
With plenty of outdoor seating for fun family BBQs, this home is a little oasis in Pasadena. You'll be far enough away if you don't want to be in the thick of downtown, but close enough to get to it quickly. Situated on a private half-acre of land, this home is filled with natural light.
The full formal dining room has gorgeous art to enjoy, and the kitchen comes fully stocked with all of the coffee. Parents can appreciate that.
Sleeps 9
Enhanced COVID cleaning
If you have kids, this home needs to be the number one option for your stay in Anaheim. Your family won't want to leave the garage, as it's packed with arcade games and other games. But if you can get them out into the backyard, there's dinosaur-themed putt-putt golf, cornhole, and playground.
If anyone wants to actually go in the house, you'll find board games galore and more video games. That's just what the house offers. You'll also only be 2.5 miles away from Disneyland, so you can decide what you want to do more – go to the parks or enjoy the amazing home.
Sleeps 6
Enhanced COVID cleaning
Your family will enjoy all of the relaxing they can take in this adorable home 1 mile from the beach. The porches alone are covered with some of the most comfortable seating and hammocks we've seen. The bright and airy inside of the home just begs you to calm down and find some tranquility.
The home comes with a portable mini-crib if you have a tiny little one. But if the whole family is going to go to the beach, the home also provides beach chairs, a boogie board, and an umbrella so your sunny day is worry-free.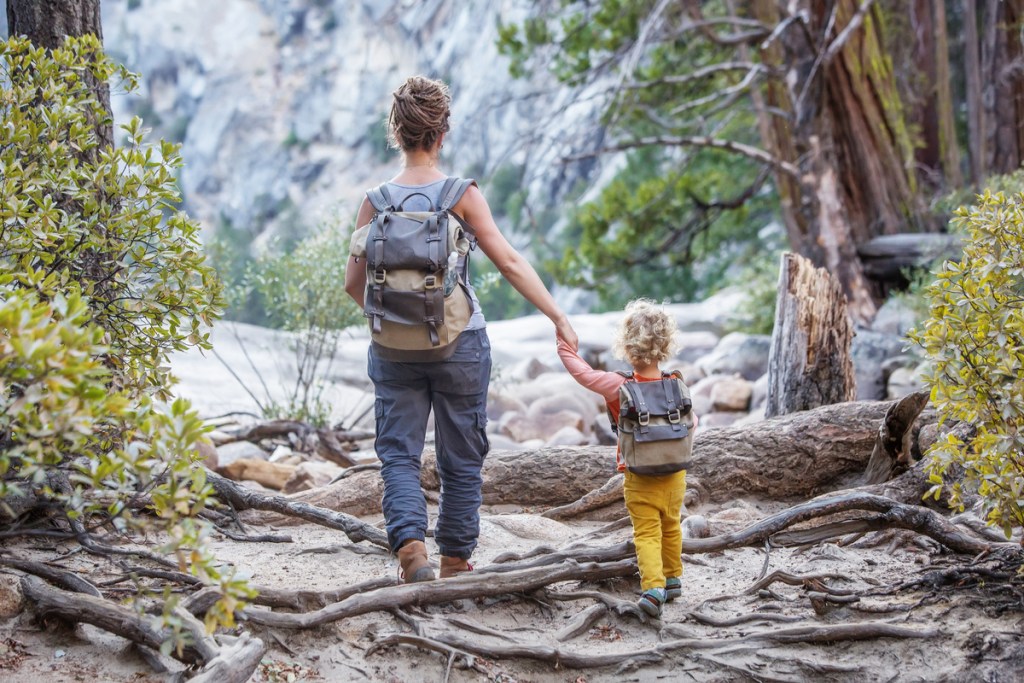 Sleeps 6
Enhanced COVID cleaning
If Yosemite National Park is your destination, this home needs to be where your family stays in the meantime. The park is basically in the backyard, so you can go visit as many times as you want. The Mariposa Grove filled with the beautiful giant sequoias is only about an hour away.
Plenty to do no matter what time of year, the home is a quick 8-minute drive to shops, restaurants, and museums. The home itself has a rustic, charming, woodsy vibe that has something for everyone to look at. For little ones, it comes with a pack 'n play and kid's toys and books.
Sleeps 4-5
Enhanced COVID cleaning
This gorgeous home is a cabin built in the trees. The views are enough to make anyone forget that the internet exists. If you have small kids, there is a crib, pack 'n play, baby gate, and kid's dinnerware provided.
If your family wants to get outdoors, there are three National Parks within driving distance. You can also enjoy waterfalls, fishing, kayaking, and other outdoor activities for the more active family. With beautiful mountain views and plenty of hiking trails, book this treehouse cabin to get the whole family out in nature.
Sleeps 8
Enhanced COVID cleaning
If you have older kids that are obsessed with LA and want to see if they can spot a celebrity, then this home is perfect. If you have younger kids, then this place has everything for them as well. Board games, a crib, kid's books, toys, and more make traveling with the kids a little easier. The arcade setup is pretty neat. While you won't be downtown, you can zip over pretty easily. You can get to restaurants, shopping, and all of the other glitzy LA spots in a short drive.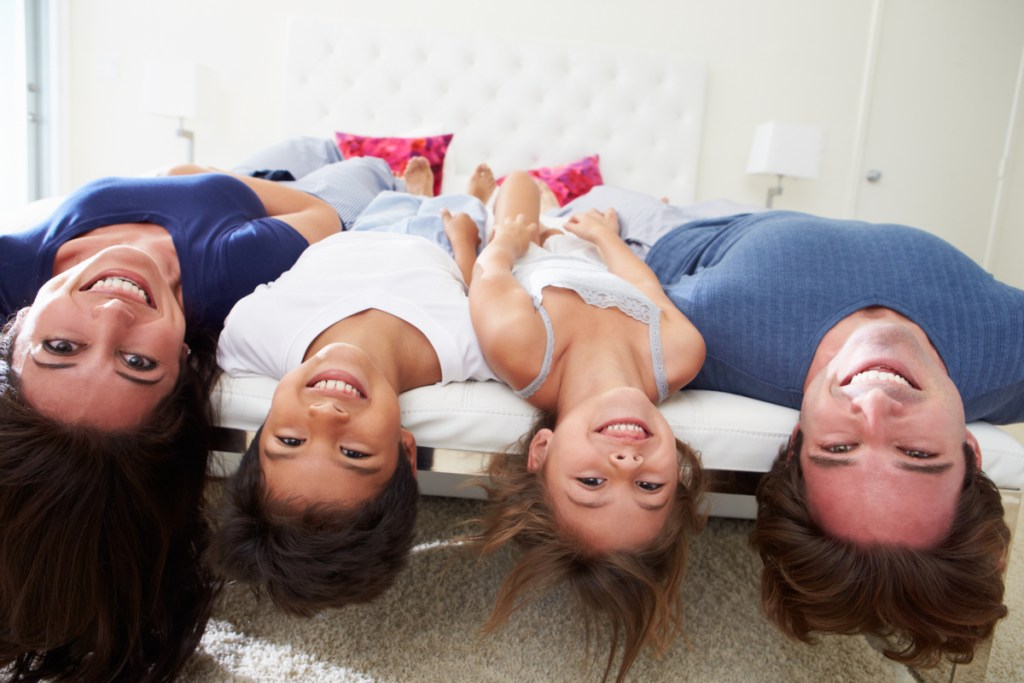 Sleeps 10
Enhanced COVID cleaning
This place is big enough to accommodate two smaller families if a group vacation is in your plans. The backyard alone makes it worth it. From the putting green to the pool to the space and seating for a family BBQ, there's enough back there for everyone. Inside there's a game room that kids (and adults) of any age would enjoy. Board games and smaller kid's toys are around the house as well. If you don't want to lug your own, they even provide a stroller and pack 'n play.
The best part – discounted tickets for a whole list of places including Disneyland, San Diego Zoo, Legoland, and more. This house wins at everything. Book it now.
Which will it be – dino heaven in the city or cabin life in the trees? Whatever part of California you go to, embrace the culture, and enjoy your stay. These Airbnb's in California on our list will accommodate the whole family and make sure everyone enjoys the trip.
Editors' Recommendations