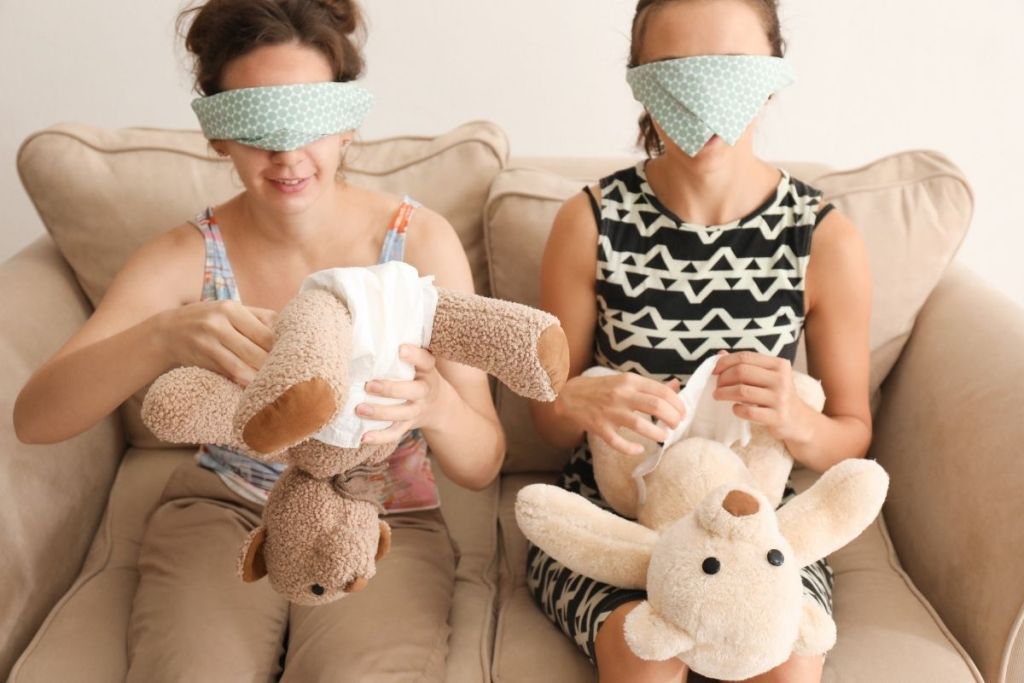 The first baby showers were held in the years following World War II. All the fun traditions like games and those baby shower favors started in the late 40s and early 50s to celebrate moms-to-be. Think of a baby shower favor as a thank you from the mom-to-be for the gift and for helping her celebrate and get ready for the baby's arrival. Over the years, those little thank you gifts evolved into something bigger. Recently, baby shower favors have become cute posts for social media.
For the shower host, baby shower favors can be a source of stress. Coming up with baby shower favor ideas isn't easy, especially if the shower host isn't especially creative. Then there's also the problem of cost. Coming up with inexpensive baby shower favor ideas people will like and use isn't easy. There's nothing worse than creating an awesome baby shower favor and then finding out later most guests tossed it. Not only does it mean you wasted your valuable time, but your money, too. Don't get anxious over baby shower favors. We've got 10 budget-friendly baby shower favor ideas guests will enjoy and not trash.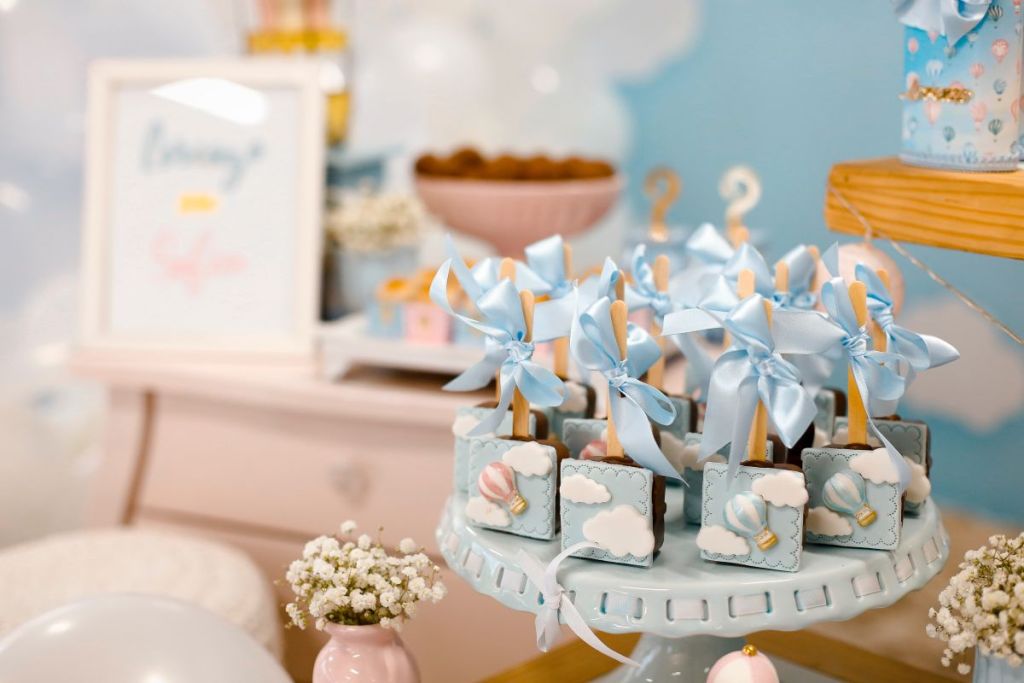 Baby shower favors
Just like putting together party favors for your child's birthday party, baby shower favors should be something relatively simple that guests can use. A baby shower favor is a thank you gift for coming that most guests don't take much notice of.
The tradition has been around for decades and is a thoughtful one. When thinking about baby shower favors, try to come up with small parting gifts that are edible or ones the guests or someone in their family can use. Here are some fun baby shower favor ideas that won't break the bank or get tossed.
Cookies
A sweet treat is a tasty way to end any baby shower. It's also a baby shower favor guests will definitely appreciate. Head to your local bakery or order baby shower cookies online. Have the cookies individually wrapped and tied off with a ribbon. The guests can take the cookies to go and enjoy a yummy treat later or pass it along to a family member. Either way, someone will eat it.
Plants
Houseplants have become all the rage and are actually a healthy addition to any home. While not everyone has a green thumb, succulents are relatively low maintenance. A succulent in a cute pot makes for a unique baby shower favor that guests can place on a windowsill at home or on a desk in the office. You can purchase succulents in bulk online and they are a budget-friendly option.
Mugs
If you have kids in the house, you know things break. A coffee or tea mug always comes in handy at the home or office and is a baby shower favor people will use. Look for mugs in bulk online. You can fill also the mugs with chocolate kisses for an added treat. These will most certainly not go to waste.
Water bottles
A water bottle is another great baby shower favor idea guests will appreciate. With sports, school, and work, water bottles are always in hot demand around the house. Water bottles are available online in bulk in an assortment of fun colors. Give the water bottle as is or dress up with candy inside.
Cozy socks
Who doesn't enjoy snuggling up on the couch or under the covers with a cozy pair of socks on? A thoughtful baby shower favor that keeps on giving every time it gets used is a pair of snuggly socks. A pair of chenille socks is a perfect baby shower favor if the shower is during the winter. You can also go seasonal with socks depending on the time of year for the shower.
Mittens
Like warm socks, mittens tend to disappear when it's time to use them. If you're hosting a winter shower, mittens or gloves are another baby shower favor that keeps on giving. It's easy to find mittens and gloves online in bulk at reasonable prices.
DIY candy jars
An easy and inexpensive baby shower party favor idea is to make your own candy jars. Fill 4-ounce Mason jars with M&M's or Hershey kisses for a yummy and simple do-it-yourself baby shower favor. Dress up each Mason jar with ribbons in the shower's color scheme. Once your guests or their family members eat the candies, they have a Mason jar to use in the house.
DIY candy boxes
Another budget-friendly baby shower favor idea is to make your own candy boxes. Take small cardboard candy boxes and assembly each one. Fill with candy or other treats. Then tie each box securely closed with ribbons matching the shower's theme.
Cake pop rattles
If you have the time and love to bake, cake pop rattles make for an adorable and tasty baby shower party favor. The Cake Blog has a do-it-yourself recipe to create cake pop rattles for all your shower guests to take home. For those of us who aren't creative bakers, you can order cake pop rattles from Esty or a local bakery.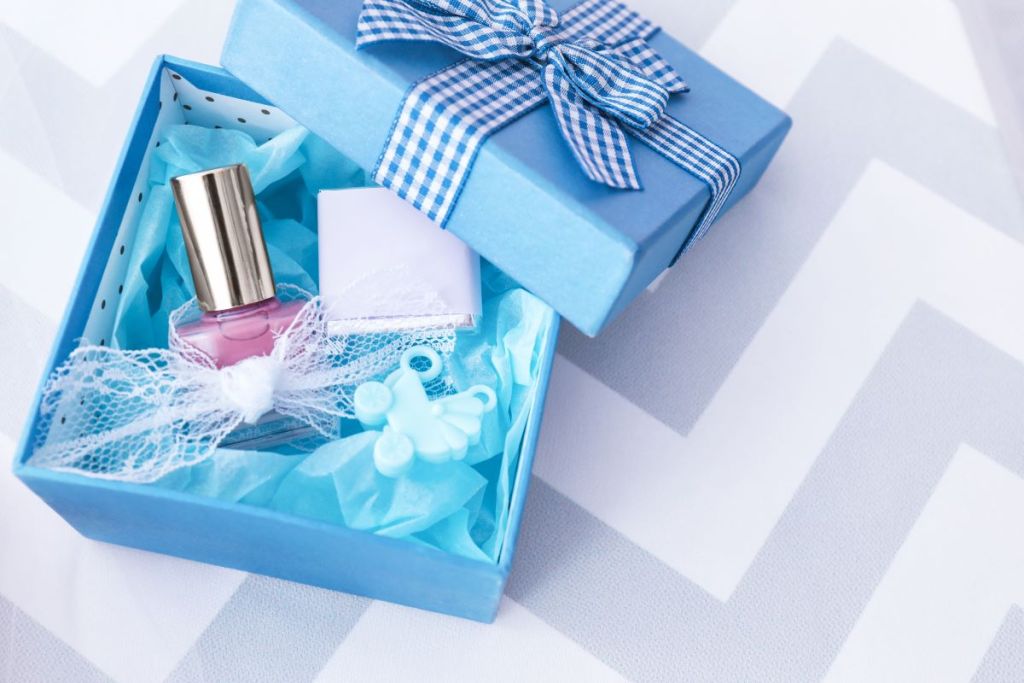 Other inexpensive baby shower party favor ideas
If you're looking for other baby shower party favors that are simple and budget-friendly, try these.
Popcorn in Mason jars
Flavored honey jars
Chocolate lollipops
Oreo sprinkle pops
Flavored tea bags in Mason jars
Go seasonal (small pumpkins for fall or snowflake ornaments in winter)
Skip personalized baby shower favors
Personalized baby shower favors are one trend that's a waste of money. People are less likely to use a baby shower favor like a water bottle or mug that has a name and date on it. No one is going to take a mug to the office that has "Susie's Baby Shower" written on it. Even something useful, like coasters, is likely to get shoved in the junk drawer if they say, "Oh Baby." So, resist the temptation to personalize baby party favors. Personalized baby favors typically end up pushed to the back of a cabinet or thrown away, which wastes money better spent on something else.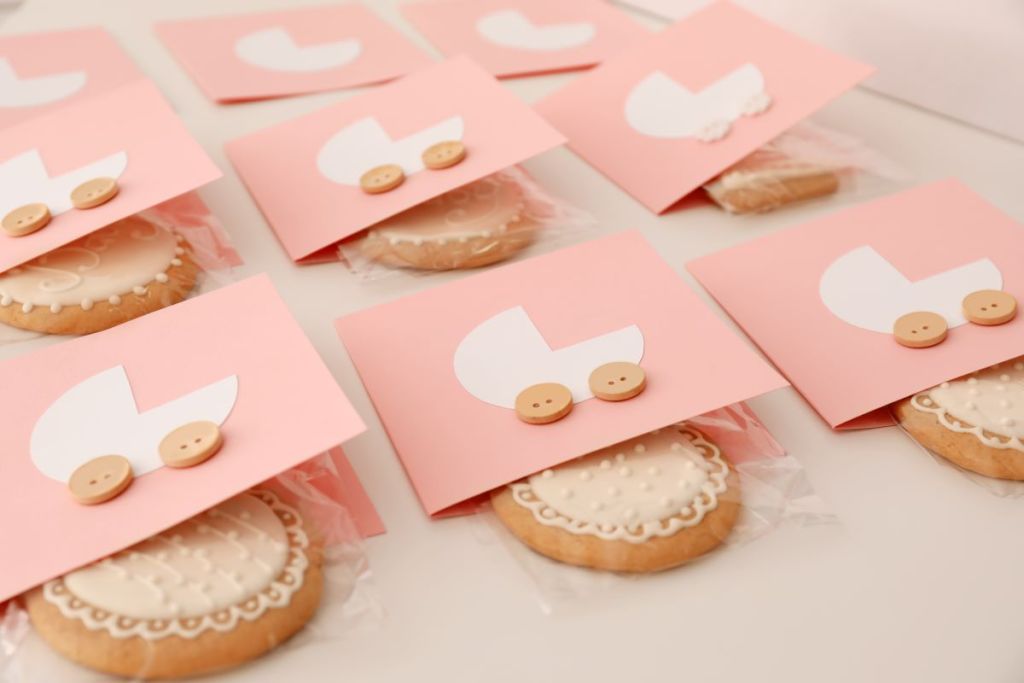 Showers of happiness
Giving baby shower favors as a parting thank you gift to shower guests is a long-standing baby shower tradition. Baby shower favors don't have to be extravagant or expensive. There are plenty of inexpensive baby shower favor ideas shower guests will like and actually use. Like birthday party favors, many baby shower favors get discarded.
Keep your baby shower favors simple. Edible items like cookies or cake pop rattles are always a hit. Try to avoid personalizing a travel cup or mug with a name or date. People are less likely to use a baby shower favor with a date or cutesy saying on it. With these budget-friendly baby shower favor ideas, you're sure to find something the parents-to-be and the guests will enjoy.
Editors' Recommendations