Lots of kids lace up the cleats to give soccer a try when they are preschoolers. Some boys and girls stick with the team sport, while others don't quite take to it. For those who do, especially girls, the social, emotional, and physical benefits are numerous. More is learned on the soccer field than dribbling, passing, and shooting skills. Life lessons taught on the field through competitive team play goes a long way in helping girls grow into confident teens and mature young women.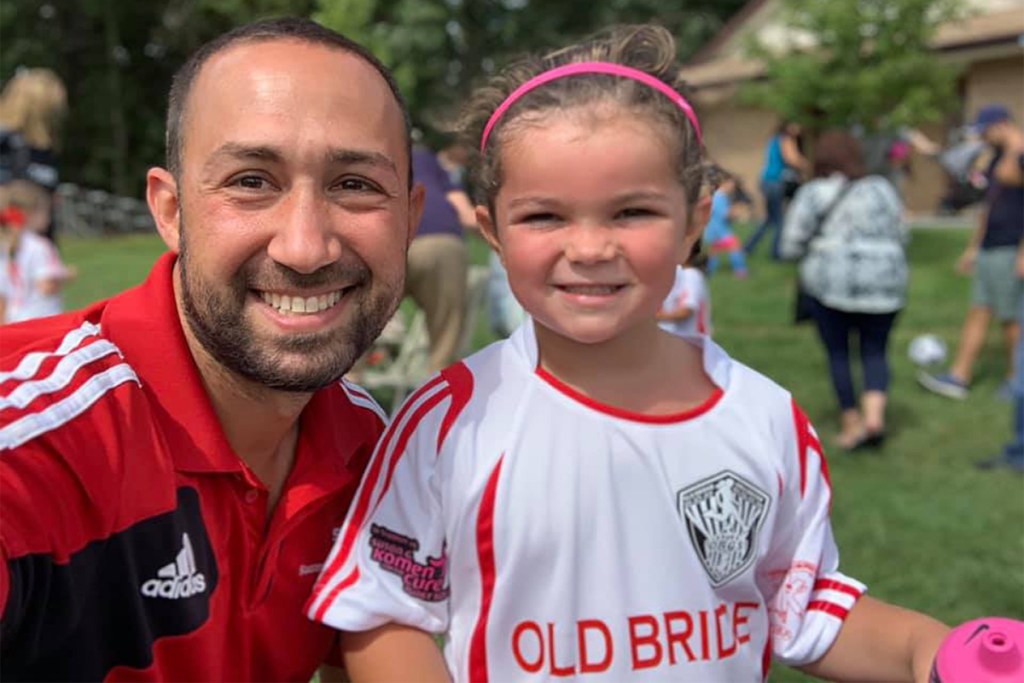 Will Gould is the director of coaching for the Old Bridge Girls Soccer League in New Jersey and the head coach for three elite girls travel teams. Gould is also a physical education teacher for a New Jersey school district. He grew up playing recreational and travel soccer, eventually joining the Olympic Development Program.
"Playing youth soccer as I was developing as an adolescent through my early teens helped in ways I didn't realize at the time would play a huge factor in my adult life," Gould says. "As a child, it introduced me to new friends and helped grow my social circle. Looking back on it all now and as a coach watching my youth players go through it, I realize it taught me a lot of things."
Gould learned time-management and decision-making skills, responsibility, and how to overcome adversity on the field and off.
"Decision-making is such a massive part of the game," Gould explains. "If you want to be successful, you cannot be indecisive.
"Balancing schoolwork, social life, family time, and still attending training/games taught me at an early age how to time-manage and be responsible for all the things going on in my life," he says.
As a coach and director of development for an all-girls league, Gould understands how playing youth soccer helps girls develop high self-esteem and confidence along with instilling a sense of belonging. He also feels soccer teaches girls the key elements to a healthy lifestyle and the learned skill of being a part of a team.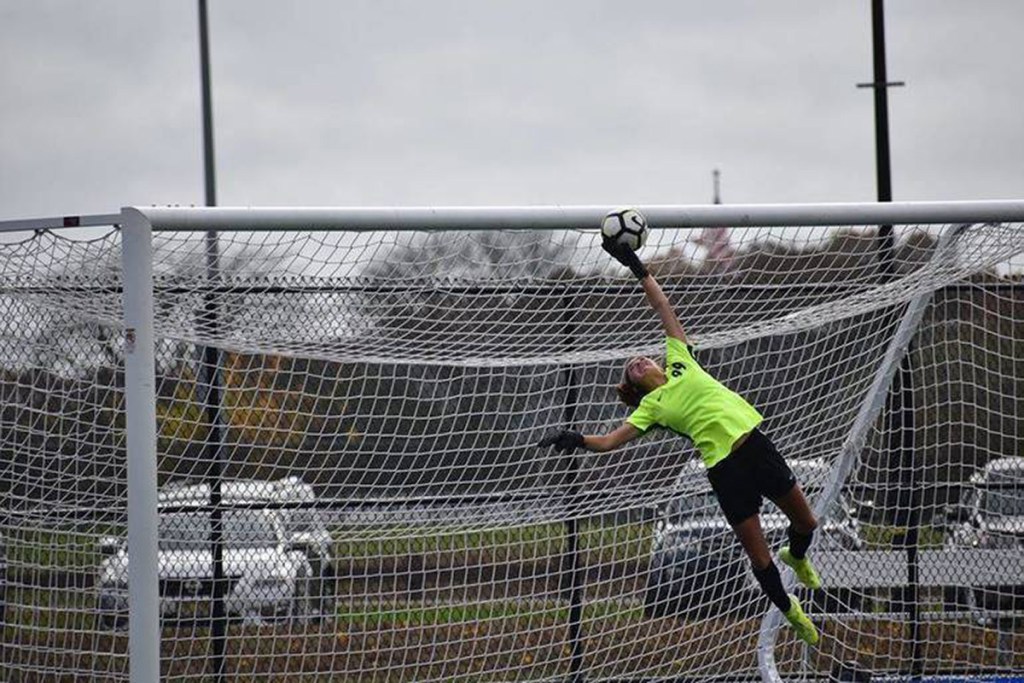 Soccer sisters
N.J. high school seniors Julia Masucci and Amanda Mendez both pulled on their first pair of cleats at 4 for the local recreational soccer league. It wasn't long before the pair moved on to travel clubs. Both played together for seven years through middle and high school, forming a bond many youth soccer players develop with longtime teammates. The two teens are taking their soccer talents to the collegiate level.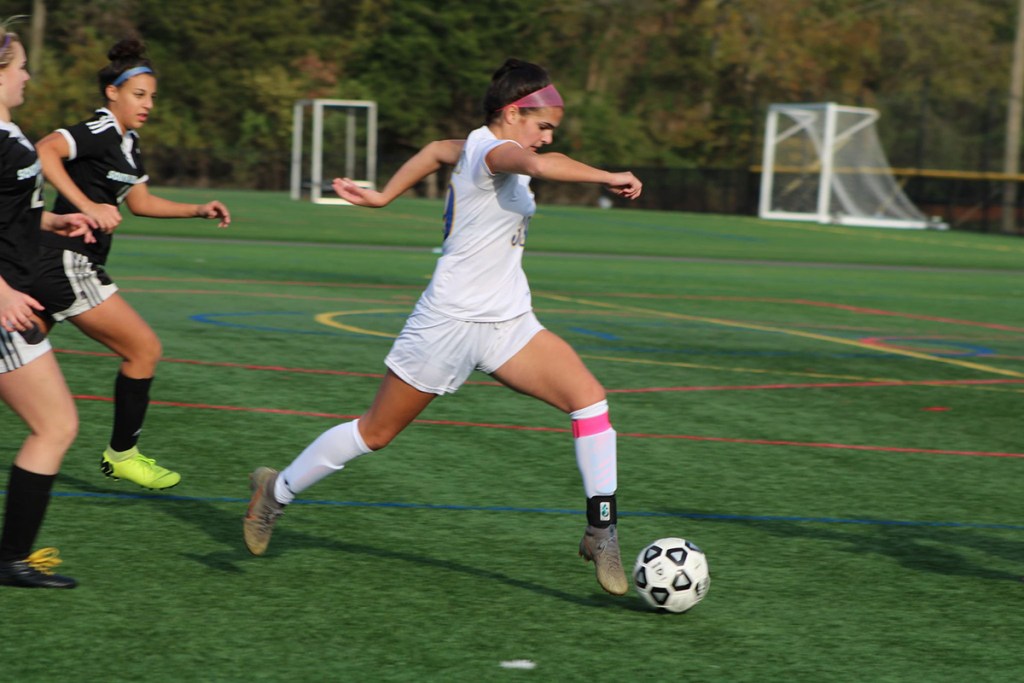 Mendez, a talented midfielder, will play D1 women's soccer for Rider University, inking on National Signing Day. Masucci, a standout goalkeeper, is headed to SUNY Cortland's women's soccer program. Both credit their time on the soccer field for helping shape who they are today.
"Playing soccer taught me to always have confidence in myself and how to persevere through tough times believing I can do it," Mendez says. "It has also taught me to be a team player in soccer and life. The most important thing the sport has taught me is that the only way I'm going to get better is by making mistakes. So, don't be afraid to make them.
"Throughout all the years of soccer, I met many different people with similar interests, which built lifetime friendships," Mendez continues. "I am not always going to like my teammates or opponents, so it helped me learn how to deal with conflict. Competing at all different levels helped me to be prepared for what life has to throw at me. No matter what team I was on, I had to work hard to achieve my goals. It made me the hardworking person I am today."
Masucci agrees. "I learned how to work with others and how to persevere and work even harder when we're losing a game," she says. "I learned to always be kind to people even if they're having a bad day because you don't know what they're going through, and to be respectful to my parents, coaches, and peers.
"Being involved with soccer since I was a kid has kept me in shape physically, given me confidence in my skill level, and helped with time management," Masucci adds. "Often, I would have to choose between hanging with my friends and honoring my commitment to soccer. These situations reinforced my dedication and helped me with decision-making. Most importantly, soccer has increased my comfort with speaking and being in a leadership role because as a goalie and captain, I need to direct the team on the field."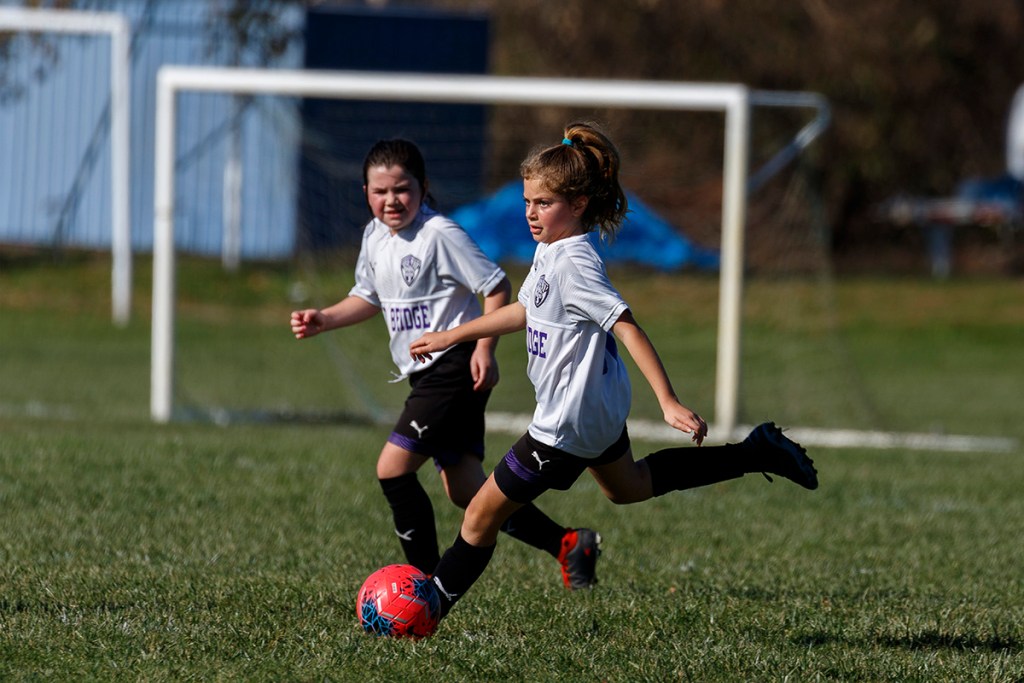 From player to coach
Samantha Marchetti has come full circle on the soccer field. As a young girl growing up in Wall Township, NJ, Marchetti moved from recreational to travel soccer. Playing through high school, she transitioned into collegiate soccer at Kean University and has played semipro in California, Texas, and now her native New Jersey. Marchetti has coached at the youth level and now works with Evolve Soccer and is a private trainer. Through the years, she has taken lessons learned on the field into her everyday life and profession.
"Starting at such a young age and being a part of a team and community helped me to be confident in anything I was doing outside of soccer," Marchetti says. "It shaped me to be the strong, confident woman I am now. Throughout my career, I was able to stay strong. When my confidence would fluctuate with my play, I would remember how I was raised and how I looked at soccer when I was young. I always went back to the foundation I learned.
"I think it is super important for girls when they are young to be a part of a team," Marchetti added. "They learn to work as a team, to be a teammate, leadership, camaraderie, passion, and joy. You learn to do something not just for yourself, but for your teammates."
Marchetti takes those early lessons and brings them on the field for the players she coaches and trains.
"My ultimate goal is to be the coach I wish I had growing up," she notes.
Soccer at the recreational and travel level brings an abundance of life lessons for impressionable young girls on the field and off. Girls learn how to maintain a healthy lifestyle, time-management and leadership skills, form friendship bonds, and more.
"Without a doubt, playing travel soccer helps girls be more assertive and confident," Gould says. "On the field to be successful, they have to have the mindset that 'I can do this' when presented with a challenge. Being placed in situations where they have to make decisions for themselves in the game of soccer, it pushes a player to think quickly on the go and make decisions."
Editors' Recommendations