For new parents, it's exciting to buy your child's first toys. But when shopping for your little one's entertainment, many new parents feel unsure about the right kinds of toys to buy. After all, babies can't talk, so they won't tell you what they do or don't like.
This is why activity tables for kids are an excellent choice for young children who are starting to discover the world around them. With multiple opportunities to learn, these all-in-one stations are a great solution that all parents should consider as a must-have toy for their tiny tot.
How activity tables help baby's brain
Stimulates their mind
Activity tables are specially designed to help develop your baby's cognitive and fine motor skills. They stimulate the senses while providing a space for your baby to learn new things. With a variety of activities to choose from, babies start to gain an understanding of how different objects work while gaining confidence in their skills.
Tables that feature knobs, buttons, and spinners allow babies to experiment safely with different-sized objects. As your baby's curiosity grows, the activity table provides them with a place to explore and learn about cause and effect.
The development of fine motor skills is a huge perk of activity tables. They allow children to exercise their manual dexterity, strengthen the muscles in their hands, and have fun all at the same time.
Provides entertainment for all
It goes without saying that the main purpose of an activity table is to provide entertainment. You'll love to watch your little one as they enjoy countless hours of fun. Activity tables are so exciting for a baby! What tot doesn't love to push buttons, open and close doors, and move beads nonstop?
The lights, spinners, and sounds of your child's activity table will simply fascinate them. Your babe will love to learn how to turn gears, slide beads, or pretend to drive. These activity tables also provide an opportunity for you to play along with your child to create some bonding time.
Additional learning components
Many activity tables today have additional educational bonuses, which is great news, as parents love any opportunity for their kids to play and learn. Your baby's brain is like a sponge, ready to absorb new information from all sources. Teach them new words, numbers, and colors with an interactive activity table that keeps them engaged.
For families that speak more than one language or those looking to raise their kids in a multicultural environment, a bilingual activity table could be a helpful tool to introduce your baby to languages such as Spanish, French, or Chinese.
Music makes everything better
Encouraging music appreciation from an early age has proven developmental benefits for babies. Activity tables with classical music and other sounds give your baby's brain a boost while supporting emotional regulation, language development, and sensory enhancement.
Choose a musical activity table to introduce your baby to those benefits at an early age. Empower them to make their own music with the sounds of the piano, drums, and guitars.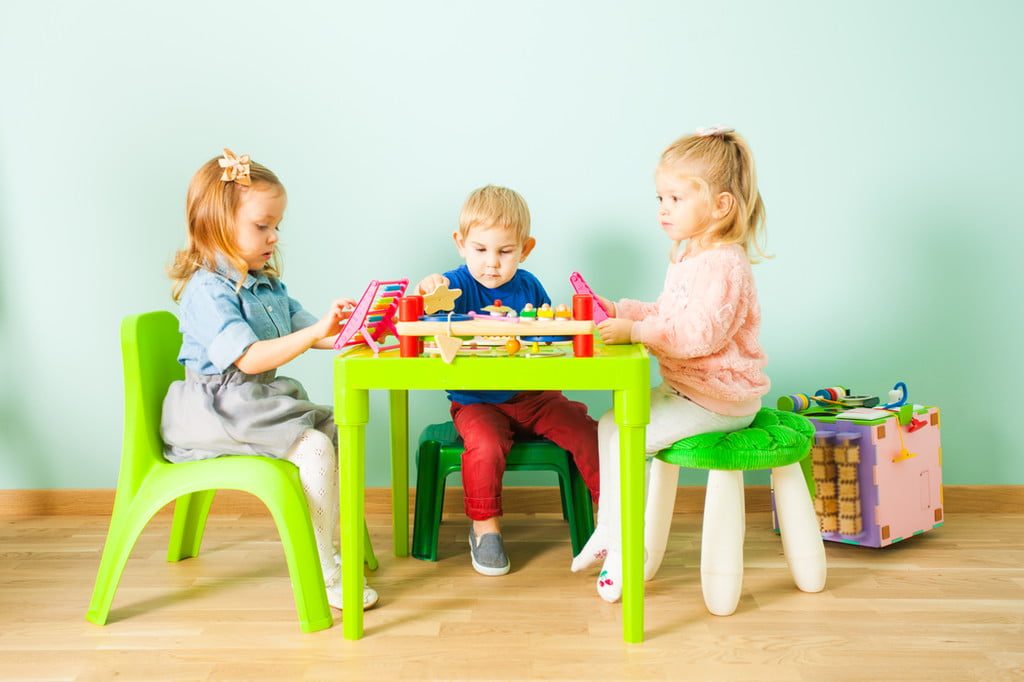 How activity tables help baby's body
Physical activity
For babies who are just starting to stand and move around independently, activity tables are a handy toy to support their gross motor skills. Young children will strengthen their legs, core, and arms while they experiment with these toys.
One of the greatest benefits of activity tables is that they give babies the freedom to move around with a solid base to hold on to. Your child will sit up and down more times than you can count. After so much physical activity, your baby will (hopefully) be ready for a well-deserved nap. It's a win-win for both of you!
Durability
One of the greatest benefits of activity tables is that they grow with your baby. As your child continues to develop their skills, they'll get more use out of their activity table. These long-lasting toys adjust to different stages of learning and physical development, which also means fewer toys you'll have to buy. Yes!
On average, these tables are appropriate for ages 6 months to 3 years. Some activity tables can be used in a seating position as early as 4 months old and then convert to standing as they get older. Other activity tables turn into lap toys for kids to take on road trips or plane rides. These keep your child entertained even longer, and in more places than home.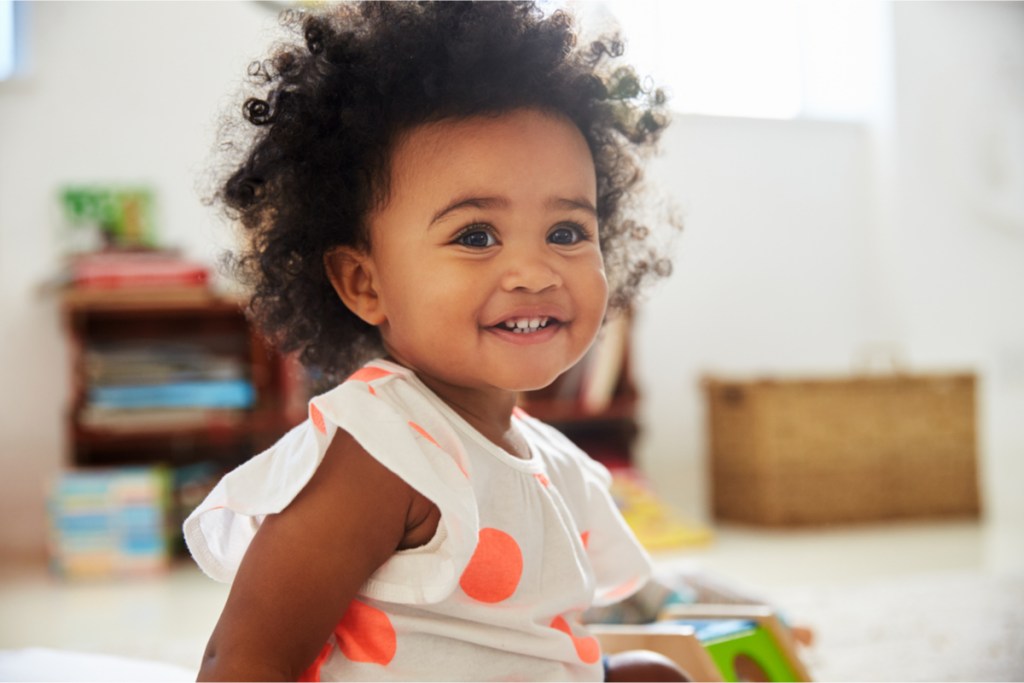 How activity tables are easy on parents
Cleaning is easier than some diaper changes
Because they are usually made from wood or plastic, activity tables are easy to clean up. Accidents happen, and chances are that your child's activity table will see plenty of messes. Thankfully, most activity tables are able to be wiped clean to continue playing in a matter of minutes. This is especially helpful when you have more than one child and have a pack of wipes in every room in the house.
Activity tables are very popular among parents because they offer innumerable benefits for your babies and toddlers. These multifunctional tables don't just provide a source of entertainment anymore. They also support your child's development in multiple ways. You will be amazed at how much your child learns from these long-lasting toys.
With so many models to pick from, it's a good idea to determine what you want out of your child's activity table before making a purchase. Choose a table that supports your family interests and offers a variety of activities to enhance your child's confidence and their development.
Editors' Recommendations