Move over ugly holiday sweaters! Holiday PJs have been a thing for a lot longer. Remember going to bed on Christmas Eve in your cozy holiday pajamas? Of course, mom always had the holiday jammies ready to go on Dec. 24. Then, on Christmas morning the kids would look festive in the family photos opening gifts around the tree.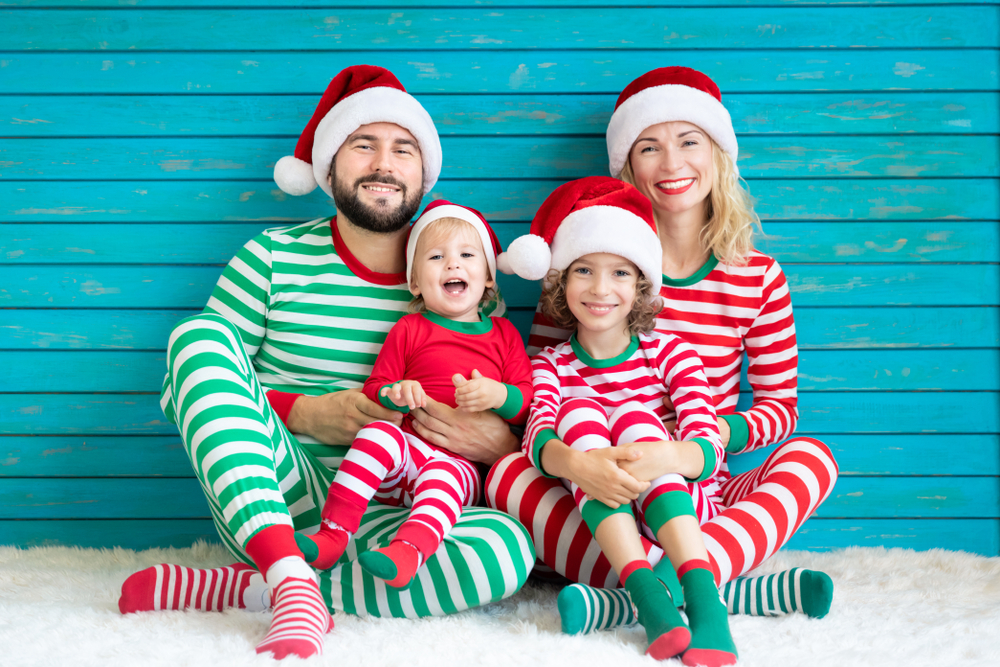 Well, these days Christmas-themed pajamas have taken on a whole new persona and aren't just for the morning of Dec. 25. Today, holiday pajamas are for everyone in the family from mom and dad to the grandparents down to the pets.
Many people start donning the Christmas-themed jammies right after Thanksgiving for a darling holiday card and there are other reasons to dress the family up in matching holiday pajamas. Social media feeds will be full of cuddly holiday PJs this holiday season, but let's not forget who just looks super cute in Christmas pajamas and are the most fun to shop for: Toddlers!
Kids just love the holidays and what's more fun than dressing up your little ones in the most adorable toddler Christmas pajamas? Forget about waiting for Christmas Eve to put them on! Christmas PJs are so sweet you will want to dress your toddler up for the entire season starting as soon as that little elf takes his or her place on the shelf. Thankfully, the choices are absolutely enchanting from cozy traditional red-and-green-footed holiday jammies to Grinch pajamas for kids. We have the nine most endearing Christmas-themed PJs for your toddler to celebrate this holiday season in the cutest styles.
Christmas doesn't come from a store, but his PJs do
He's a mean one with a heart two sizes too small, but put your toddler in a pair of Grinch pajamas and the big green guy will melt his own heart. From night gowns to footed onsie-style pajamas, there are a lot of Christmas-themed jammie choices for toddlers featuring Max, Cindy Lou Who, and the Grinch down in Whoville.
It's not a bad little tree
Put your toddler in a delightful pair of holiday pajamas featuring Snoopy and the Peanuts gang and then settle down to watch this Christmas classic that was ahead of its time in trying to de-commercialize the meaning of the holiday. Linus shares a universal lesson about giving, Snoopy trims a great tree, and Peanuts pajamas are fun and timeless.
Head to Sesame Street
Sesame Street has been a hit with toddlers since the late 1960s. Cookie Monster and his friends still make kids laugh. Toddlers will be as snuggly as Snuffleupogus in a holiday blanket sleeper or two-piece set inspired by Sesame Street.
Go Dino
Toddlers are fascinated by dinosaurs and nothing decks the halls with style like a pair of Christmas-themed dinosaur PJs. Your toddler will be the cutest holiday-asaurus on the block in a pair of dino jammies.
Feline sleepy
Meow! Cat lovers will simply delight in dressing their precious toddler up in a purr-fectly cozy pair of holiday kitty jammies especially if Santa is leaving a kitten under the tree this holiday season.
Santa's Little Helper
Dress your elf in a fun pair of Santa's Little Helper PJs. Kids just love Santa and who doesn't want to be his helper to spread joy and goodwill during Christmas. Santa's Little Helper pajamas come in two-piece, blanket sleepers, and nightgowns.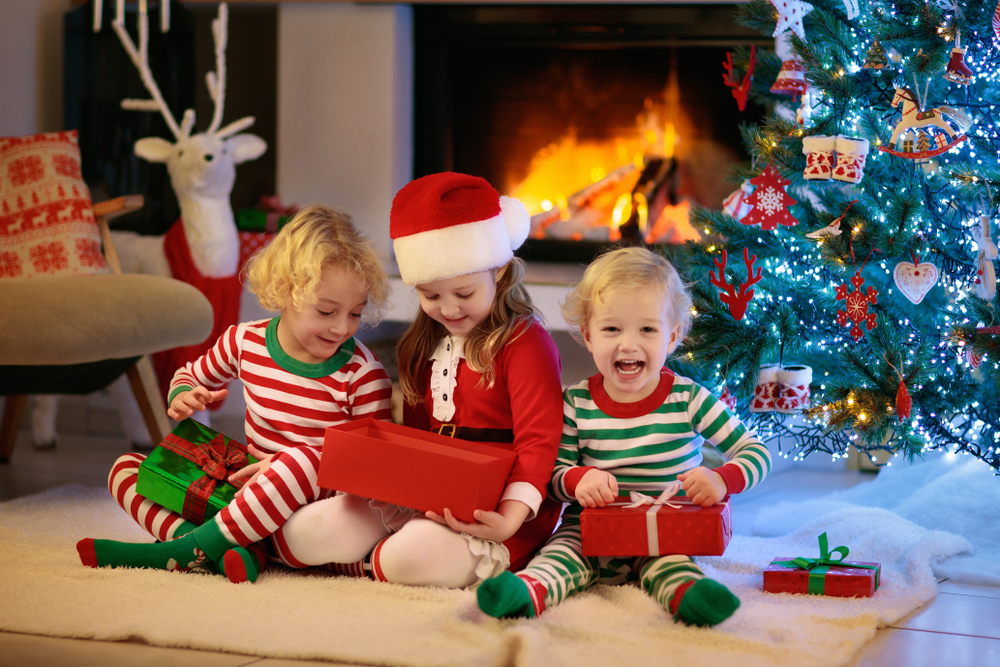 Happy ho, ho, ho
Santa is the man and toddlers just love the big guy in red, which is why decking them out in Santa pajamas for the holiday season is super cute. Many two piece Santa jammies are a smaller version of Santa's signature suit while others feature cuddly Santas stuffing stockings or riding in his sleigh.
Just because his nose glows
Rudolph may be a misfit, but he is one of Santa's most beloved reindeers. Toddlers will enjoy putting on a pair of Rudolph the red nosed reindeer jammies every night during the countdown to Christmas. Thankfully, there are a lot of two-piece Rudolph PJs as well as jammie sets featuring some of his now famous reindeer pals.
Go plaid
If you love traditional holiday pajamas, then go straight for the red and green plaid toddler sets. There are so many winsome holiday plaid sets to pick from that your toddler will look festive and sweet in. If you are looking for matching plaid holiday pajamas for the whole family, there are comfy fleece and two-piece options, too. If your daughter prefers nightgowns, she will look absolutely festive in a Christmas plaid nightie.
Picking out Christmas-themed PJs for toddlers can be difficult because there are so many precious choices. That's why you don't necessarily have to settle on just one pair. When it comes to toddlers, having extra pajamas is a must because as parents know, accidents happen. So, have a little fun decking your toddler out with a few pairs of cute, cozy, and festive holiday pajamas to help the Christmas season shine brighter.
If you're looking for topics related to Christmas presents for children, read on further to find out just how many they should get!
Happy holidays!
Editors' Recommendations