Now that we're in year two of the COVID-19 pandemic and the Omicron variant is spreading, many parents are back to buying masks and mask accessories for their kids. Given how contagious Omicron is, you might be wondering what type of masks will offer the best protection and comfort for your little ones. The  Centers for Disease Control and Prevention currently recommend that children over the age of two should wear masks when indoors and that the masks should be machine-washable, have multiple layers, and be breathable. With so many different types of masks to choose from, picking the best breathable kids' face mask can seem overwhelming. But no worries — we've found some of the top kids' breathable face masks from Uniqlo, Meakeize, Brave New Look, MaskClub, Marcella Moda, Vistaprint, and Under Armour.
Best breathable face masks for kids
At a glance:
Best overall: Uniqlo Airism Face Mask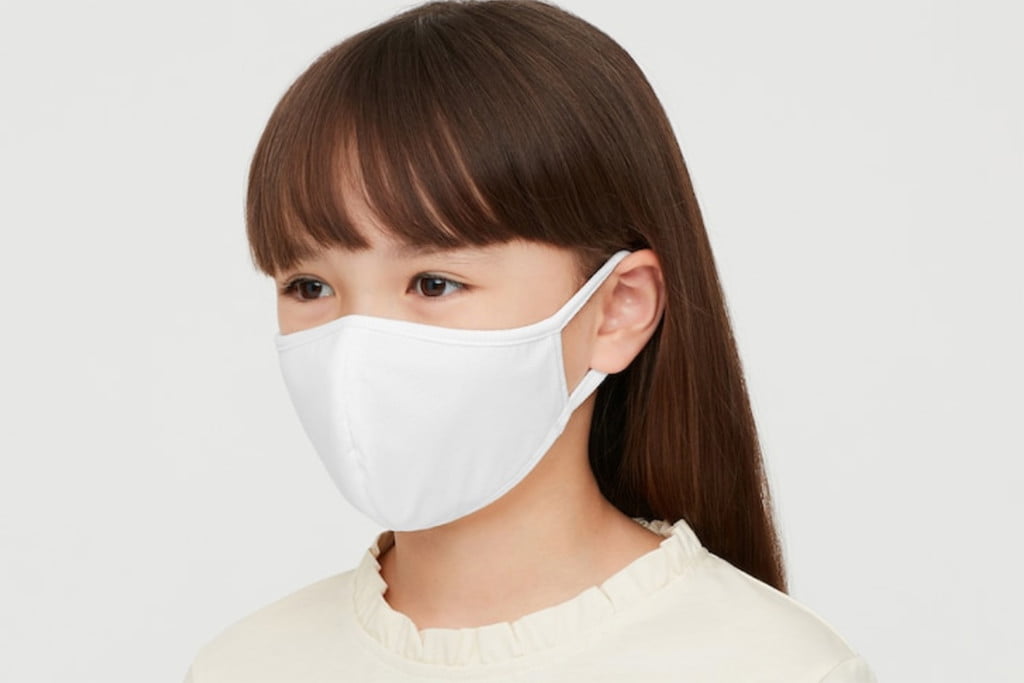 The Uniqlo high-performance Airsim Face Mask is a triple threat. The inner and outer layers were redesigned and improved to make it more breathable. Its three-layer design is built so that the first layer wicks away moisture, the second layer has a washable built-in filter, and the third layer uses Uniqlo's Airsim mesh to block out UV rays. You also won't have trouble trying to make this mask fit as it can be fine-tuned for a more comfortable fit.
Best UV protection: Meakeize Kids Bandanas Face Mask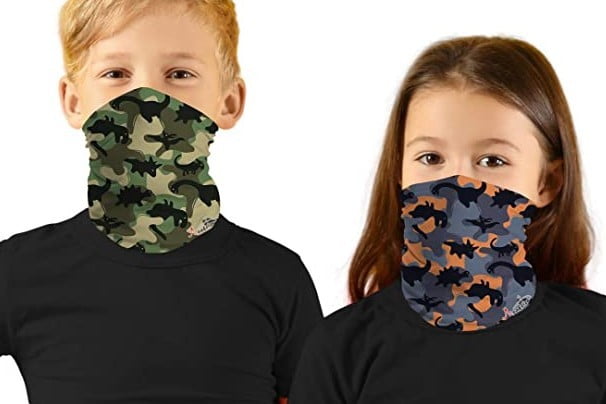 If you want a face mask that can function as a bandana, this product by Meakeize is a must-have. The face mask's moisture-wicking and breathable fabric makes it perfect to use outdoors and protects your kids from dust, harmful UV rays, and smog. It can also be used for different activities, like cycling, hiking, skateboarding, and fishing, among many others. You can get two face masks in one set with varied printed designs depending on your child's preference.
Best printed mask: Brave New Look Artist Hall of Fame Printed Kids Mask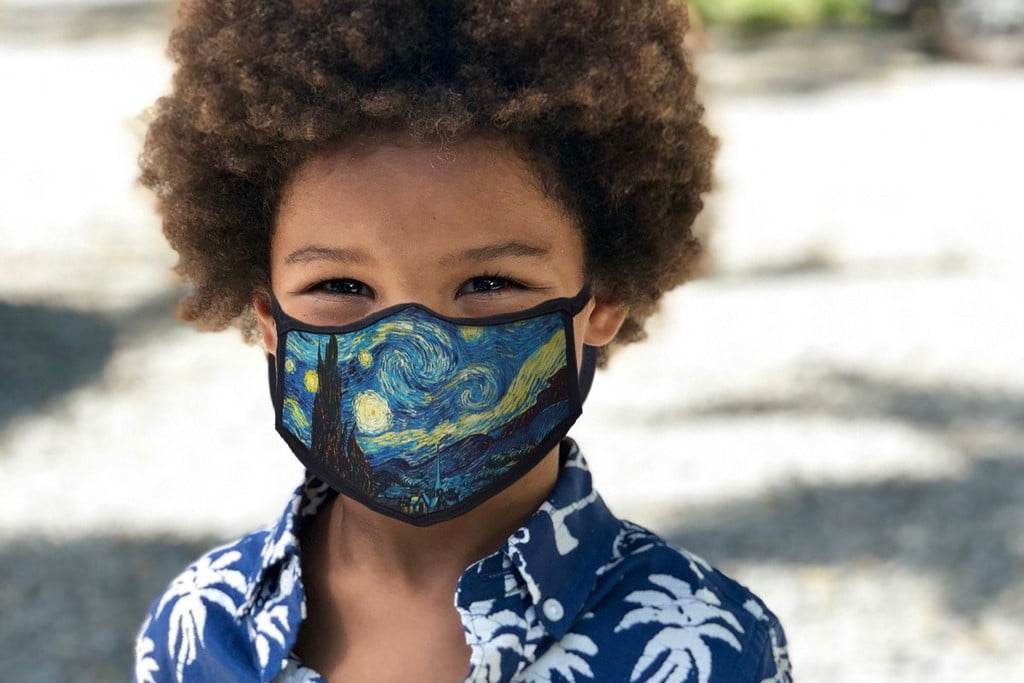 Your kid's printed mask never looked as stylish and functional as this one. With famous artist paintings, your child can pull off Van Gogh's The Starry Night or Da Vinci's Mona Lisa, among many others. This printed mask by Brave New Look has soft fabric that is comfortable on your kiddo's skin. It also comes with a five-layer PM2.5 filter featuring activated carbon fabric to protect your kid from dust and bacteria.
Best polyester mask: MaskClub Batman Classic Bat Shield Logo Face Mask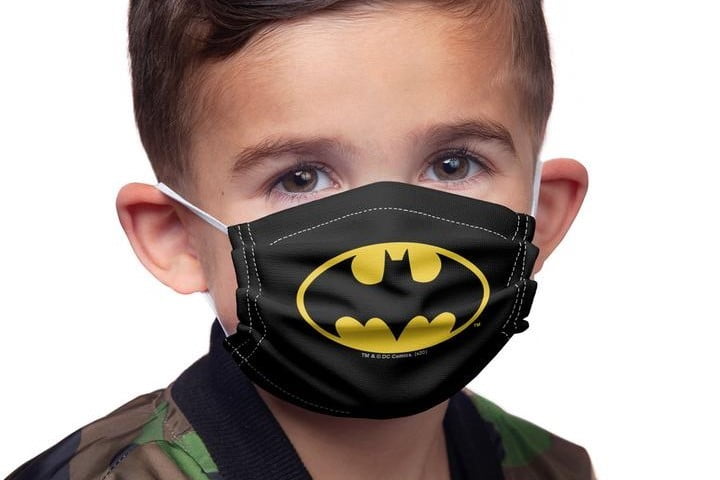 If your kid is a fan of the DC superhero Batman, this polyester mask by MaskClub is the perfect one to use. MaskClub also has other face mask designs to choose from depending on your child's liking. This non-medical mask for kids has a pleated construction that makes it easily fit your child's face. It also has a nose wire and white, soft polyester on the inside for a snug and comfortable fit.
Best universal pleated: MaskClub Hello Kitty Unicorn Face Pattern Face Mask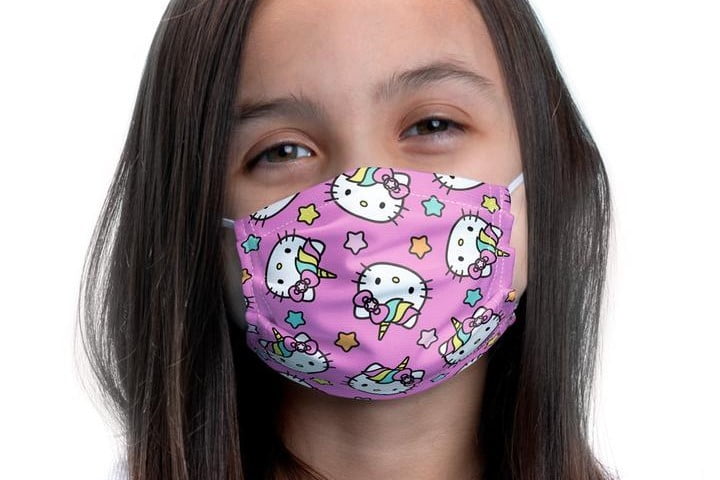 You won't have trouble fitting this universally-pleated mask on your kid's face. On top of that, it also has an eye-catching Hello Kitty design that will charm your kid. There are also other MaskClub designs that you and your kid can choose from. While the outside of the mask has a printed design, the inside has a white, soft polyester that is soft and breathable to the skin.
Softest fabric: Brave New Look Purple Cosmos Printed Kids Mask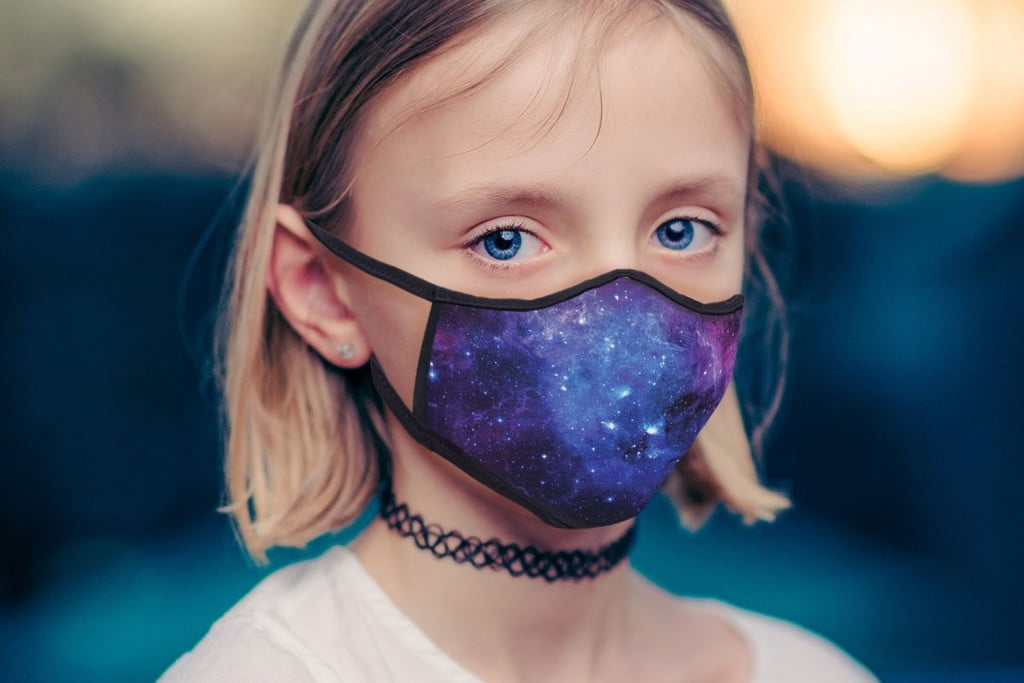 The last thing you want is for your little one to feel uncomfortable while wearing a face mask. That's why it's important to look at the type of fabric the face mask is made of before making a purchase. Fortunately, the Brave New Look Purple Cosmos Printed Kids Mask has super-soft fabric that is comfortable on your child's skin. On top of that, it's a 100% cotton fabric mask with a five-layer PM2.5 filter that features activated carbon fabric. Not only does it give comfort, but it also provides protection to your kids.
Best nose-wire face mask: Marcella Moda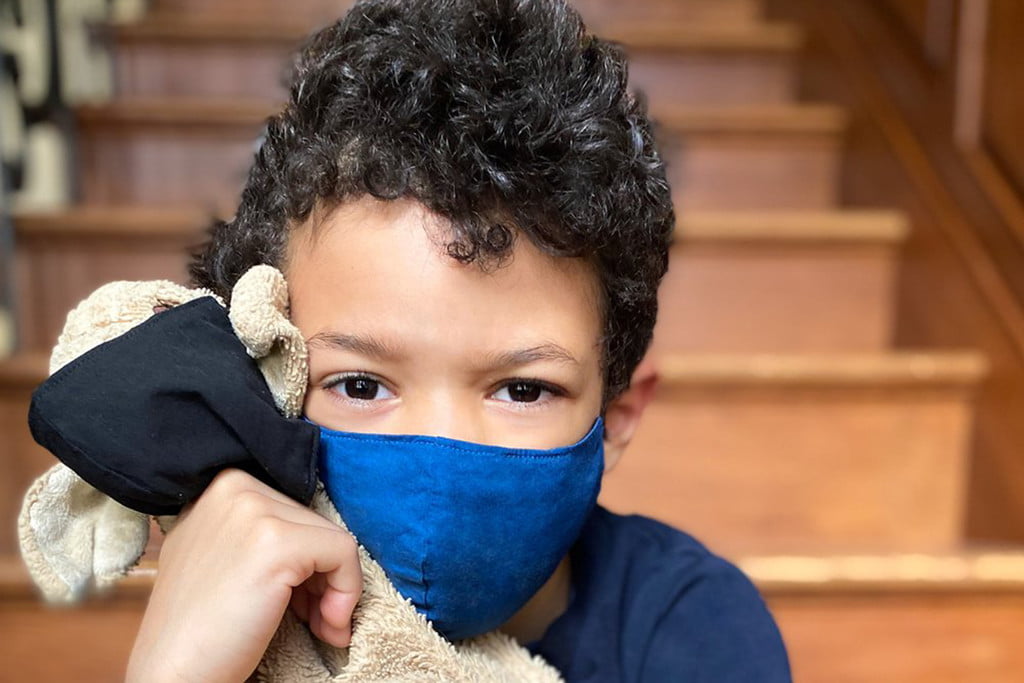 Anybody who wears glasses knows the struggle of combining them with face masks. It is inevitable that every time you breathe, you'll end up with a pair of foggy lenses. The Marcella Moda mask with its built-in nose wire eliminates this dilemma, helping it fit snugly around your nose without feeling uncomfortable. Each mask is made out of 100% cotton and comes with two OEKO-TEX Certified polyester filters. The nose wire is a built-in twist tie that is non-corrosive, offering perfect stability and comfort.
Best moisture-wicking: Vistaprint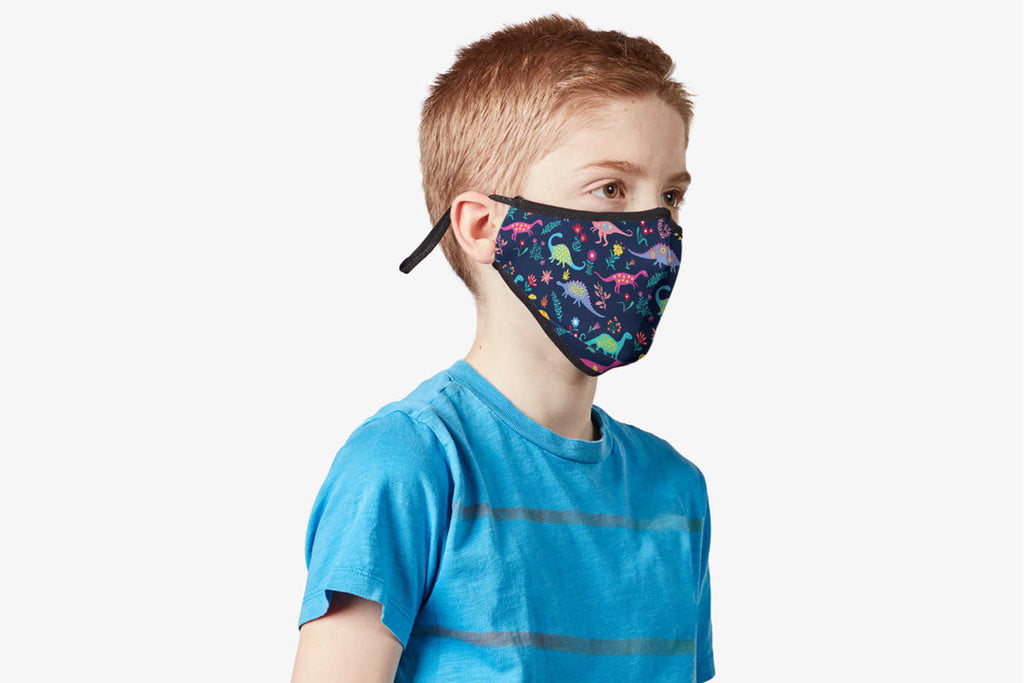 We get it. Wearing a mask all day can be uncomfortable, especially when your little one tends to get hot easily. The Vistaprint face mask is perfect for children who tend to overheat on hot summer days. It wicks away moisture and is made of lightweight, breathable material, making it super comfortable to wear for longer periods of time. Aside from that, it also comes with high-quality filters that can last up to 12 hours upon use.
Best sports mask: Under Armour UA Sportsmask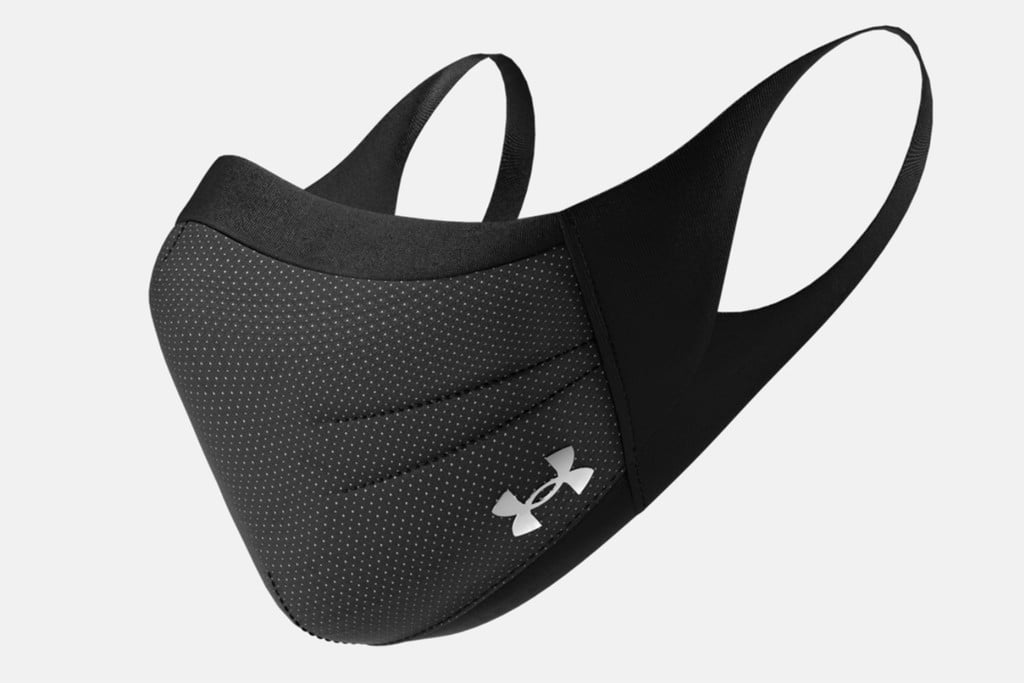 This one is perfect for our little athletes. The Under Armor UA Sportsmask is specifically designed for athletes and has all the bells and whistles needed for a comfortable and breathable fit. Its structured design is built so that the mask sits up off of the face and lips for added breathability and comfort. It has a water-resistant outer shell with a breathable spacer fabric that is soft and smooth and wicks moisture away from your mouth to the insert layer. The mask also features UPF 50+ sun protection and antimicrobial treatment on the inside layer to help keep the mask fresh during the most strenuous exercises.
Editors' Recommendations