The holiday season seems to fly by in a rush with shopping, decorating, activities and crafts, and of course, entertaining. With entertaining comes more shopping, preparation, and lots of hours spent in the kitchen. Time is difficult to find during the holidays, which is what makes crockpot meals such a deliciously simple option.
OK, so Grandma might not approve of making some of those traditional holiday dishes in a crockpot, but Christmas crockpot meals are just as scrumptious as ones prepared on the stove or in the oven. Really! If you haven't discovered crockpot cooking yet, the busy holiday rush is the perfect time to give it a try. Crockpot cooking will actually help with that holiday time crunch.
Crockpots have a pretty long history in American kitchens. The slow cooker was introduced in the 1940s, but really hit its stride in the 1970s. Today, the slow cooker has enjoyed a resurgence of popularity with people using crackpots to create all sorts of meals, from breakfasts to desserts.
With these 10 Christmas crockpot recipes, you're sure to find a succulent dish for your holiday table that may just become a new holiday favorite. You will adore these recipes even more because of the time you'll save in the kitchen, leaving you more opportunities to enjoy those priceless holiday memories with the family.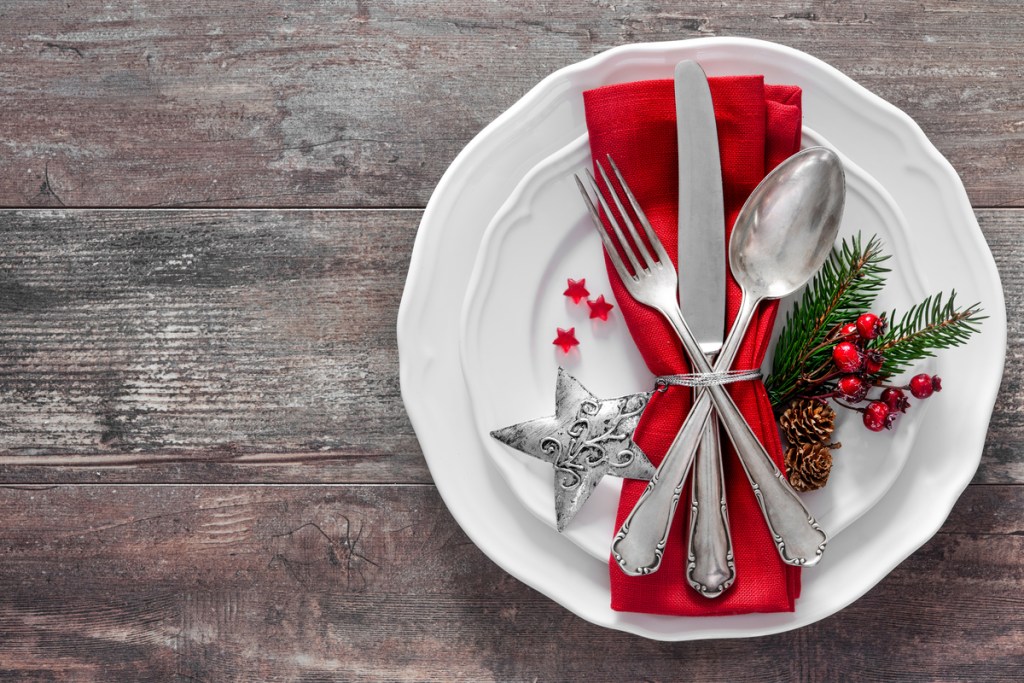 Christmas crockpot meals
Crockpot cooking is a big time saver, especially during the holidays. Using a crockpot will also free up valuable oven and stove space which is often in short supply when you're hosting Christmas dinner. So, let's get crockpot cooking with these tasty and simple recipes.
Ham
If ham is on your family's table every December 25, the Frugal Girls have a tasty holiday ham recipe that uses only five ingredients and takes around 5 minutes to prep.
Garlic herb chicken
Four ingredients and 10 minutes of preparation will get this Frugal Girls' yummy garlic herb whole chicken recipe on the table for a holiday dinner after 4 hours of simmering in the crockpot.
Cinnamon rolls
Imagine waking up to the smell of homemade cinnamon rolls on Christmas morning. With Sally's Baking Addition's simple recipe for cinnamon rolls in the crockpot, you can have a sweet breakfast treat without all the work. The dough can be made the night before. Set up the crockpot before waking up the kids and enjoy opening gifts while the cinnamon rolls slow cook for 2 hours.
Pumpkin red lentil vegetarian chili
This dish from the Kitchen Treaty is not a traditional Christmas dish, but it's a terrific and tasty option if you have vegetarians or vegans stopping by for a holiday dinner. The pumpkin red lentil chili is easy to make and will be slow cooking in the crockpot while you're dealing with the turkey.
Quinoa pilaf with wild rice
For a lighter side, gluten-free, and vegetarian dish, try this winter-inspired quinoa pilaf with wild rice, beets, and cranberries from Cotter Crunch. It's a holiday crockpot recipe you'll enjoy making all year.
Mashed potatoes
What is Christmas dinner without mashed potatoes? Probably less messy, but mashed potatoes are a holiday staple. The dish is also hard to make lump-free. That's what makes this Jo Cook's crockpot recipe for mashed potatoes such a must-do. The end result is creamy, cheesy, and just plain delicious.
Brussels sprouts
This vegetable has gotten a lot of hate over the years. It's been making a comeback and changing people's minds about the often-misunderstood Brussels Sprout. Brussels sprouts make for a delightful holiday side dish. The maple syrup is a sweet way to bring out the best side of Brussels sprouts and the cranberries just give the dish from Well Plated by Erin that holiday feel.
Crockpot turkey with garlic butter
If it's just not Christmas without turkey, never fear. The Recipe Rebel serves up this crockpot turkey recipe. It only requires 10 minutes of prep time. The turkey slow cooks for 7 hours and 40 minutes while the kids are opening gifts and playing with their presents. If you're taking the turkey on the road, it can cook in the crockpot overnight, too.
Crockpot lasagna
Another holiday staple for some families at Christmas dinner is lasagna. Now, don't think you can't cook lasagna in the crockpot? You can! The Country Cook has a lasagna recipe that simmers to perfection in the slow cooker and the delicious taste won't disappoint the family on Christmas.
Creamy crockpot hot chocolate
Leaving hot chocolate for Santa or just want some to drink around the tree on Christmas night while watching a holiday movie? This yummy creamy crockpot hot chocolate recipe from Wishes and Dishes is sure to become a winter favorite.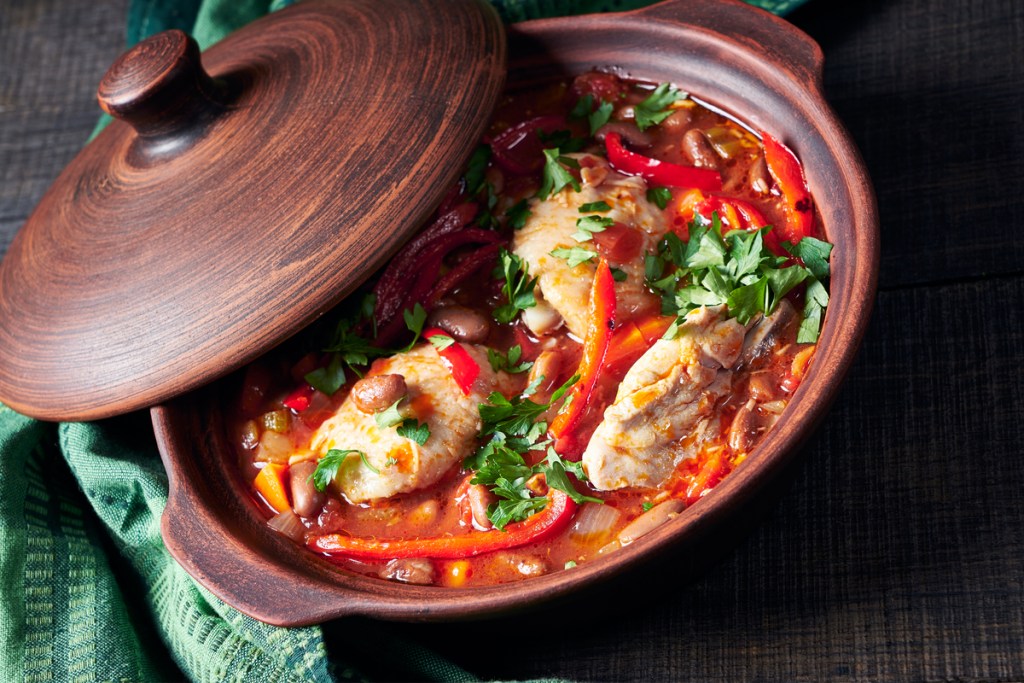 Discover Christmas crockpot meals this holiday season
Food is just another part of the holidays that makes this time of year wonderful. Whipping up tasty dishes in the kitchen is time-consuming though, and time is something busy families don't have a lot of during the holidays. You can make a delicious meal in the slow cooker for the whole family to enjoy without spending an excessive amount of time in the kitchen.
Whether your family enjoys chicken, turkey, ham, or lasagna for Christmas dinner, there is a delectable crockpot recipe to keep the tradition alive and cut down on your hours in the kitchen. You can also make yummy sides in the crockpot or a warm batch of hot chocolate. Give one or more of these yummy Christmas crockpot recipes a try this holiday season. Grandma won't even be able to tell the turkey wasn't roasted in the oven.
Editors' Recommendations