One of the best parts of an Easter egg hunt after finding the eggs is opening them to find out what's inside. That thrill doesn't really have an age limit. Tweens and teens still look forward to those family egg hunts on Easter even if they don't seem like it. Whether your kids are older or you're planning a multi-age egg hunt for the upcoming holiday, Easter egg fillers need to adjust as children age.
When your kiddos were toddlers, you used sweets and fun little toys as Easter egg stuffers. Well, now that they are tweens and teens, you need Easer egg fillers that will still appeal to their age. To keep older kids and teens interested in those family egg hunts and to keep the tradition alive, you've got to up your Easter egg filler ante. Don't worry! We've got fun Easter egg stuffer ideas that tweens and teens won't roll their eyes at.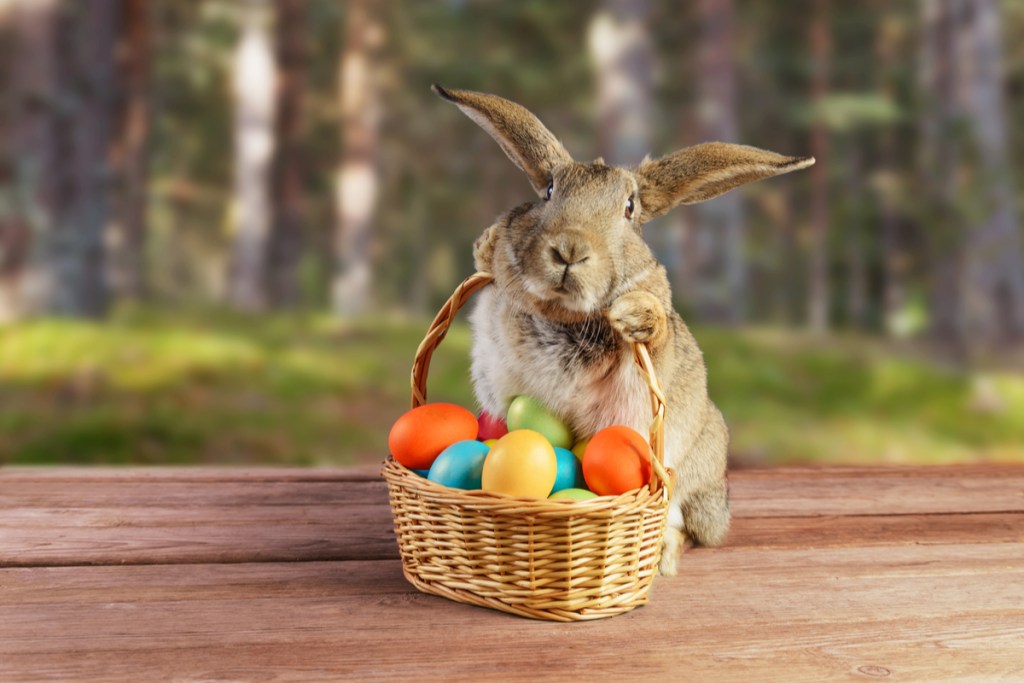 Easter egg fillers
The Easter Bunny may be hopping down that trail and hiding eggs, but as parents, we know he needs a paw. When you're stuffing Easter eggs this spring, you don't have to fall back to candy. Most likely tweens and teens will have a chocolate bunny in their basket and candy overload is never good for acne. Instead of candy, try these easy fillers tweens and teens can use.
Earbuds
Tweens and teens are forever leaving earbuds all over the house. Who hasn't pulled a pair or two out of the washer or dryer? Earbuds make for an Easter egg stuffer that always brings a smile.
Scrunchies
Hair ties or scrunchies are another must-have for tweens and teens. They're used on the field, in the shower, and just because. Different-colored hair ties and scrunchies are a perfect pick as Easter egg fillers.
Money
You don't have to fill all the eggs with money. Put some $1 and $5 bills into the eggs. You can also use coins. Money is a great go-to Easter egg filler in a pinch. Some families always have that bonus egg with a $20 bill stashed in it. Those are fun to find.
Gift cards
Just like money, you can put a few $5 gift cards into those larger plastic eggs. Gift cards for Dunkin', 7-Eleven, Wawa, or a local convenience store the kids like to frequent, make easy Easter egg stuffers.
ChapStick
Another useful Easter egg filler is ChapStick or lip balm. Tweens and teens never have ChapStick when they need it, especially when the weather gets cold or hot.
Friendship bracelets
These aren't just for summer camp and are always popular with older kids.
Key rings
As parents, you don't want to think about it, but that driving test will get here faster than you think. Key rings make for a fun Easter egg stuffer.
Water bottle decals
Decking your water bottle with decals is a tween and teen thing, making water bottle decals a cool and useful Easter egg filler.
Mini flashlights
These go great with keyrings and can come in handy.
Gemstones
A lot of older kids enjoy collecting gemstones, which makes them decorative Easter egg stuffers.
Other Easter egg filler ideas
Here are some other egg stuffer ideas that make for a fun hunt on Easter for tweens and teens.
Nail polish
Scratch-off lottery tickets
Bouncy balls
Water balloons
Slime
Easter eggs don't have to be stuffed with candy and you don't have to stop holding an egg hunt once your kids reach the tween and teen years. Older kids enjoy Easter egg hunts, too. To keep it interesting and to give the Easter Bunny a paw, try using these Easter egg stuffers tweens and teens will actually enjoy and use.
Editors' Recommendations