Is there anything sweeter than your little girl's smile on a hot summer day, gorgeous locks flowing around her face and sticking to her red cheeks? What is it about summertime that brings out the best in us all? There is something exciting, joyful, and precious about the sweet and short months of summer. There is also heat — something most parents struggle to balance with their child's sometimes endless energy.
If your little girl is an active one, you may be considering a new hairstyle for her to keep cool and stylish all summer long. New and fun styles are always popping up, with twists and spins put on tried-and-true traditional styles to make them fresh and exciting. We've searched for, asked around, and taken a few polls on which ones will suit the largest groups of parents, while keeping in mind that they need to be easy and quick. No kid enjoys sitting through hours of hairdos and styling sessions.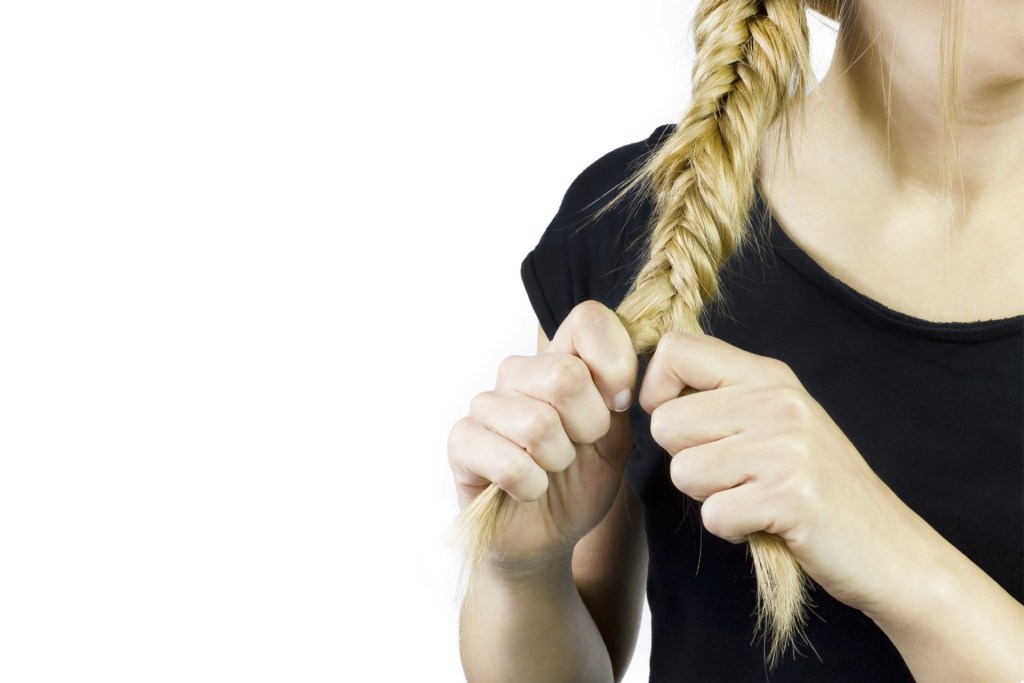 The Elsa look
If your little girl is a lover of the Frozen movies and loves to sing Idina Menzel's classic "Let It Go," then look no further than a classy, stylish, and updated fishtail braid for their perfect Elsa-fied ensemble. This easy-as-pie 'do keeps your princess' hair out of her face during hot and steamy summer days. It can be done with wet or dry hair and leaves behind gorgeous crimps and curls when let down at the end of the day.
This style is a perfect pairing for days spent outdoors, at the pool, or for virtually any occasion. Turn it up a notch and add artificial flowers, tiny bows, pearled barrettes, or any small accessory to take this style from casual to sophisticated. Upgraded fishtail braids are perfect for dinners out, photo ops while on vacation, or family gatherings.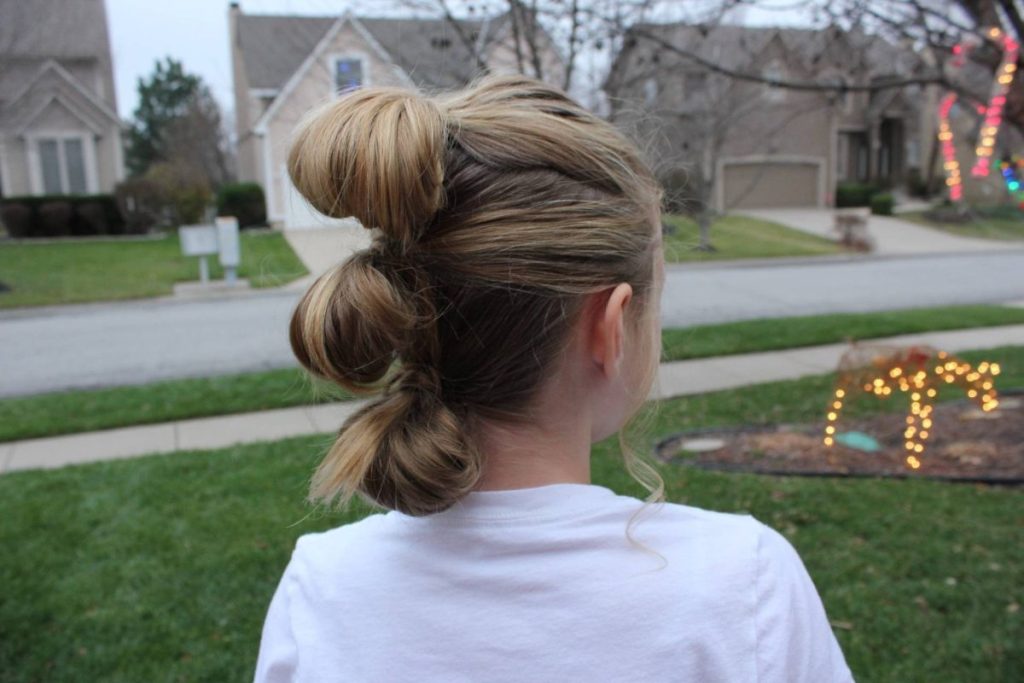 The future of the galaxy is feminine
From princesses to lightsabers, quick and easy hairstyles know no bounds when it comes to little girls. In a galaxy far, far away lies the story of Star Wars' Rey, a lost Jedi who doesn't know the powers she possesses. The story of Rey and how she came to know her real fate and history is a wonderful one for young girls to look up to and reflect on, applying those same situations in some of their own personal lives. And for a little girl, desperately desiring to be the next Jedi wonder, a spin on Rey's epic hairstyle is the perfect way for them to practice their skills while battling the dark side of the Force.
In this tutorial, the author shows step-by-step instructions on how to achieve Rey's signature "bun-hawk" look, breaking it down into manageable steps, none of which are too difficult to accomplish. It requires brushing the hair, sectioning it into four horizontal sections, placing each section into a bun, and wrapping each section to cover the needed elastic. Requiring only three to four items (depending on your child's hair length), it couldn't be easier to do good and battle evil while wielding a wicked hairstyle.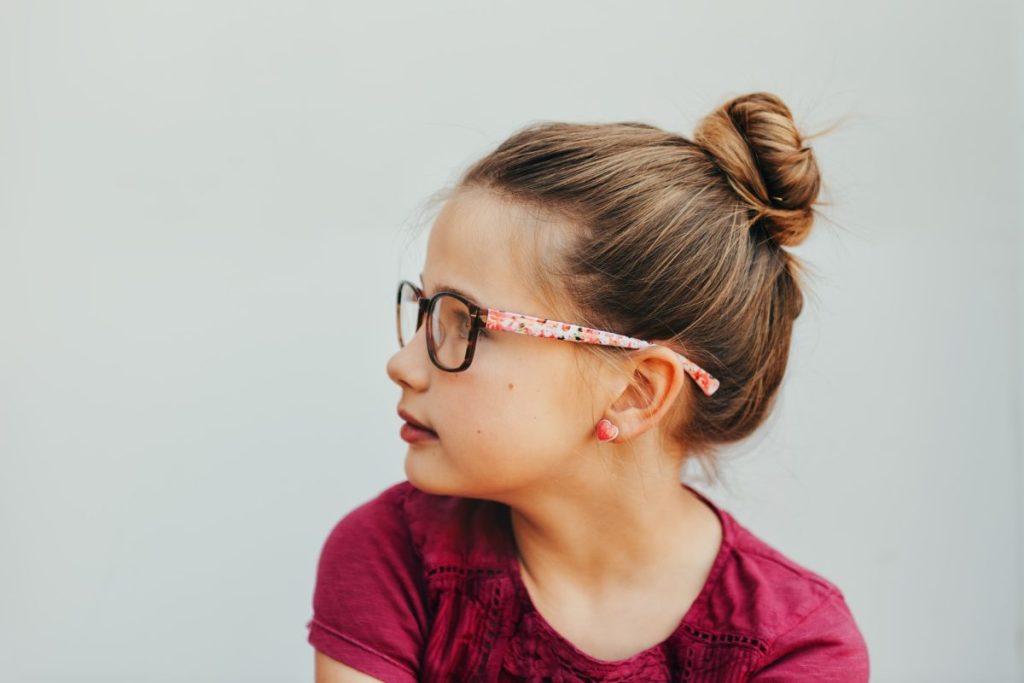 High buns for the dancers and doers
Sometimes referred to as ballerina buns, high buns are great and super-simple hairstyles parents can implement for their little girls during busy and hot summer days. Requiring little more than an elastic holder and a few bobby pins, this style can be softened by pulling or loosening the hair around your child's face, thus loosening the look and relieving tension from their scalp and hairline.
This easy, go-to style is great for active kids in sports and other extracurricular activities while also looking great in photos, and it can be dressed up for more stylish events. It can be enhanced with the use of a donut hair bun maker.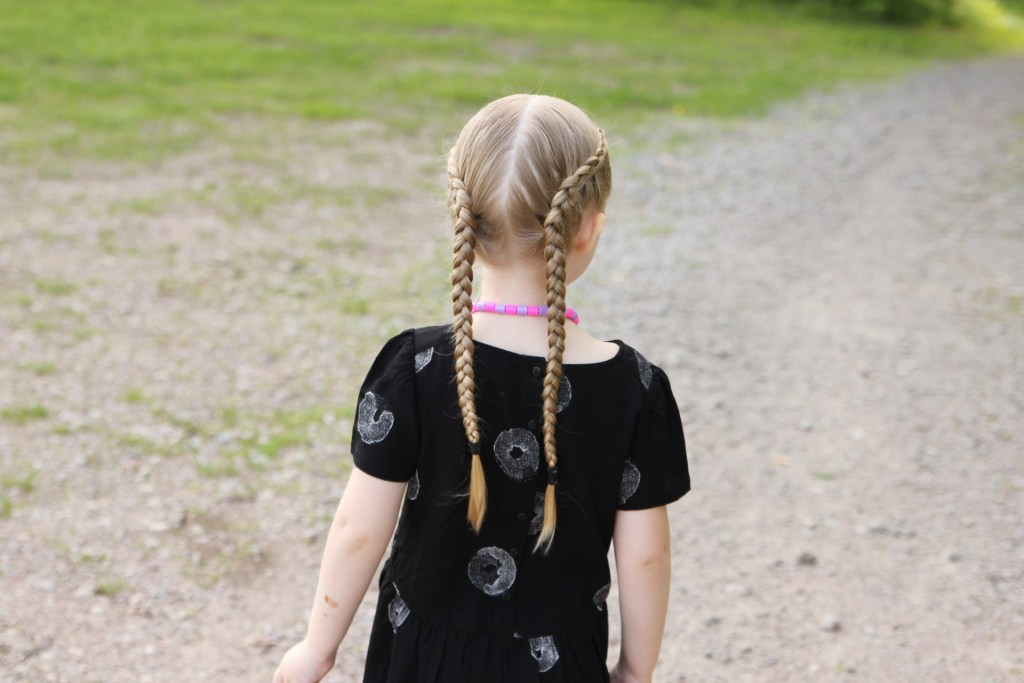 The classic Heidi look
If you happened to have read any Heidi books as a child, then you may remember the little blond girl on the front cover, sporting two Dutch braids plaited down her back. She experienced thrills and disasters while living with her grandfather in the Swiss Alps. These braids, sometimes mistaken for French braids, lie on top of the hair instead of within or underneath it.
Dutch braids require very little skill to pull off, as the motions to complete this style of braid are the exact opposite of the more commonly used French style. These braids are very forgiving and are often more comfortable to wear for longer periods of time, making them great options for younger girls with more sensitive scalps. These braids look beautiful in the hair and leave behind beautiful barrel-style curls afterward.
If you are looking for cute, easy-to-do, easy-to-maintain, and engaging hairstyles for your little girl this summer, then we highly suggest you give some of these looks a go. These styles are diverse and multiuse-friendly, making them great options for outdoor playdates or a quick dinner while running errands. Additionally, these looks can be dressed up or down pretty easily, depending on the situation. Many can be enhanced with the addition of hair accessories, and all can be completed in less than 15 minutes, making them ideal for busy families on the go.
Editors' Recommendations