Hand-me-down clothes for kids are admittedly a godsend for parents on a budget. You get all-new (or, at least, new to you) clothes for your kids, without the hefty price tag that often comes with buying an all-new wardrobe every time your growing child sprouts up a few more inches. However, for some kids, especially tweens (who just so happen to be, unfortunately, also growing like weeds), hand-me-down clothes can be less than ideal, even embarrassing. How can you make hand-me-down clothes for kids more appealing? We have a few ideas on how to make hand-me-downs seem new, so everyone in the family is happy.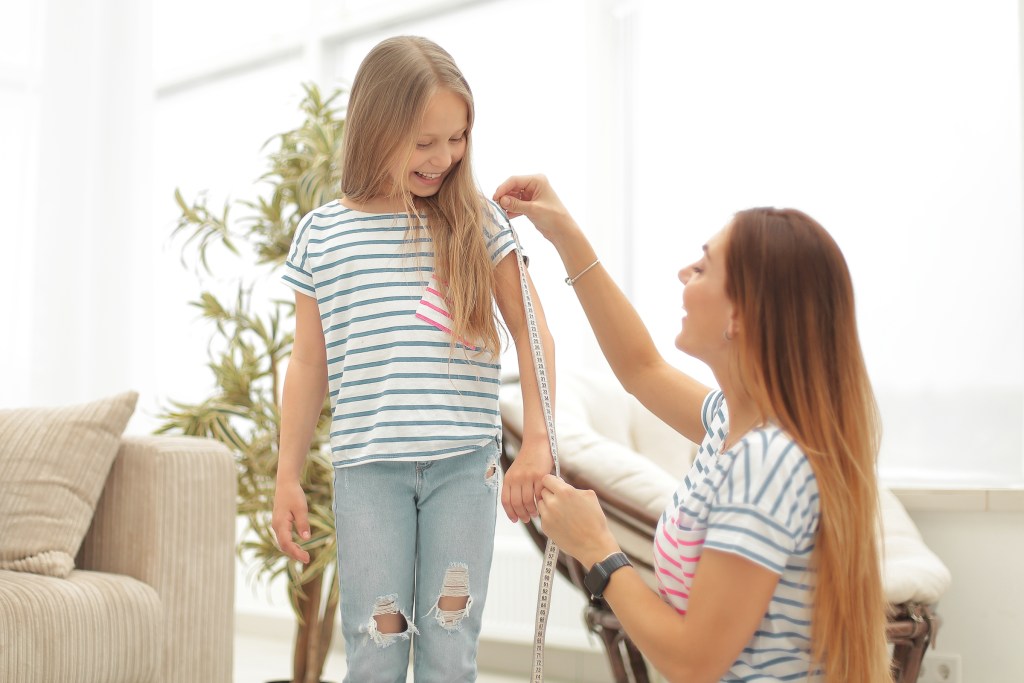 Personalize, personalize, personalize
Who wants a clothing item that's completely someone else's style? You probably wouldn't want it for your own wardrobe, so why would your pre-teen?
When it comes to passing down hand-me-down clothes from an older sibling or other family member, and the clothing isn't exactly your tween's style or the style is even outdated, it's time to break out your sewing skills (even if they're not totally impressive). A little bit of love and care goes a long way.
Learn some basic hemming skills and then hem your child's new pants to suit their style and shape. If you absolutely can't be trusted with a needle and thread, show them how to roll their pants to get the look they want, or just cut those pants off at the ankle or higher, for a frayed look. Some basic sewing skills can also be useful for adding buttons or patches, or for cropping tops or skirts. You can also turn a dress into a singular top or a skirt, with a little cutting and sewing.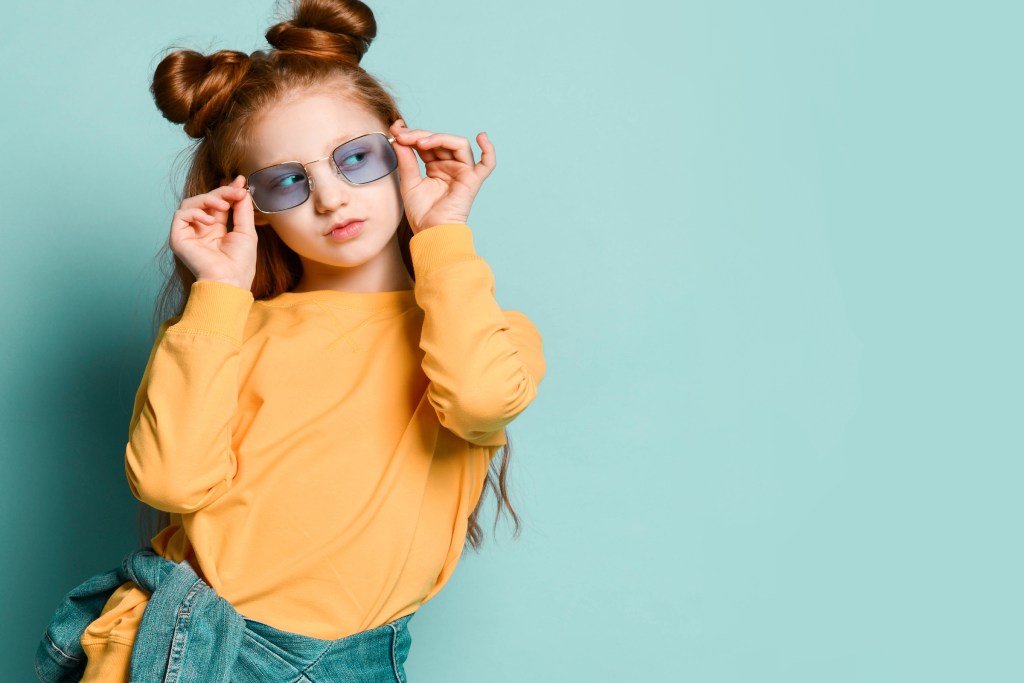 Invest in accessories
Teach your tween that, sometimes, accessories can make an entirely new outfit. So, even if they're relegated to hand-me-down clothes, they can make an outfit that works for their growing style by purchasing a few more affordable accessories. Jewelry, a purse or fun bag, scarves, hats, belts — they all make an outfit look new again, with a little styling care. Plus, you know your tween won't grow out of their accessories like they might that new sweater or pair of jeans, so buying accessories versus new clothing really is an investment and one that typically even the most budget-savvy parents can get behind.
Pick your hand-me-downs with care
Sure, beggars can't be choosers, but you can pick your hand-me-downs with care, so that your tween is more likely to love their look. When you receive a batch of hand-me-downs from a well-meaning family member or friend, give them a quick look and keep items that you know your tween would like or could use, or items that are more neutral and that they could easily personalize. Pass on the unwanted items to another family or your local clothing charity.
But don't just look for hand-me-downs from other tweens or teens. Look to your own closet as well. You may find that the old 90s apparel that you've been holding onto for years is just the thing that the kids are wearing these days (no, really — they are), and while you may not be able to fit into your acid wash jeans any time soon, your tween can.
Bottom line — most tweens aren't opposed to hand-me-downs when the hand-me-down is actually a nice item and when it's framed the right way. In other words, don't call that 90s jacket "old" when you could call it "vintage."
Make it an experience
Often, a big part of the appeal of new clothes isn't the clothes themselves — it's the experience. It's the shopping and the mixing and matching in the store, and the making purchases as your tween heads into young adulthood.
If you can, make working the hand-me-downs into your child's wardrobe an experience as well. Set aside a few hours to go through the pieces together, tossing out what they hate and incorporating what they love. Actively put together outfits utilizing both older and newer pieces. Show your tween how they can make these hand-me-downs look great, even if they can't see it at first for themselves.
Make hand-me-downs a positive for both your wallet and your child
When parenting on a budget, it can be difficult to say "no" to your child, but with a little bit of extra effort, you make those budget-saving hand-me-downs a positive thing for both your wallet and your child. Even if you're not quite ready to break out the needle and thread (though sewing is definitely a useful parenting skill worth learning), with a little accessorizing, experimentation and careful thought, your tween will be happy to wear their hand-me-downs, no pre-teen drama or embarrassment needed.
Need a little extra help in the parenting and fashion department? Check out our useful guide to mommy-and-me outfits that are oh-so-fashionable and not at all cringe-worthy.
Editors' Recommendations