When dressing your child, it can be tempting to go with a matchy-matchy, mini-me look, but don't fall for identical outfits just so you and your child can head out of the house #twinning. Avoid the awkward looks you might regret in years to come and, instead, put together matching mommy-and-me outfits that are just as stylish and sophisticated as anything else in your closet. Here's how.
Mommy-and-me outfits
Same fabric, different styles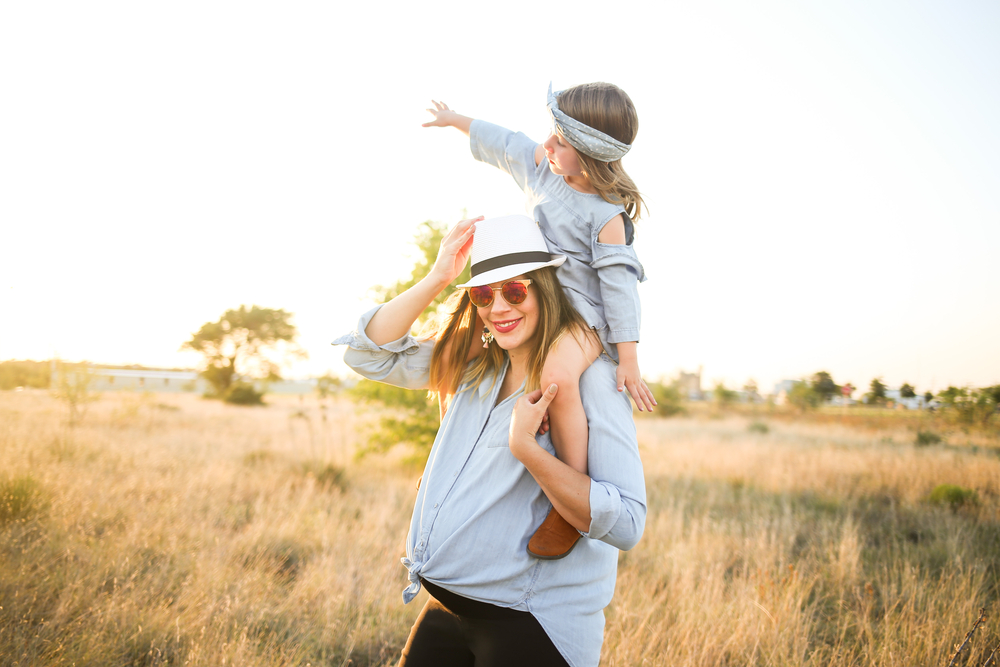 Rather than purchasing mommy-and-me matching dresses that are absolutely identical, opt for purchases with some slight differences.
For example, you can go with this mommy-and-me matching dress set that comes with a maxi dress for mom and smaller dresses with more child-friendly necklines and hemlines for children; an infant option comes with an added tulle skirt and ruffled sleeves.
Similarly, this option includes a midi, bodycon dress for mom, and a dress for toddlers that comes with a top of the same fabric, a flouncy, tutu-esque skirt.
Another option could be this denim jumpsuit for mom that comes with a shorter romper for kids.
The key to making these types of mommy-and-me outfits work well? Accessories. You don't want to go with just the base dress or other item and leave it at that, as you'll still look a bit too matchy-matchy for style's sake.
Instead, start with the base item and then add different but complementary accessories to each. So, maybe mom wears gold jewelry, wedge heels, and a taupe sunhat with her dress, while daughter wears strappy white sandals, a taupe cardigan, and a bow headband with hers.
Same top, different look
Similarly, you can use an identical mommy-and-me top and then build differing outfits around it. Complementary accessories, footwear, hairstyles, and other outfit choices can ensure that you and your child match well enough for a photo shoot or an event where you want to show off your similar styles without going over the top.
Headed to a holiday event, like Halloween, Christmas, New Year's, or Independence Day? You can find themed holiday tops to build a mommy-and-me look around, whether you need a cozy party-ready Christmas sweater or a 4th of July picnic tank top.
Different outfits, matching accessories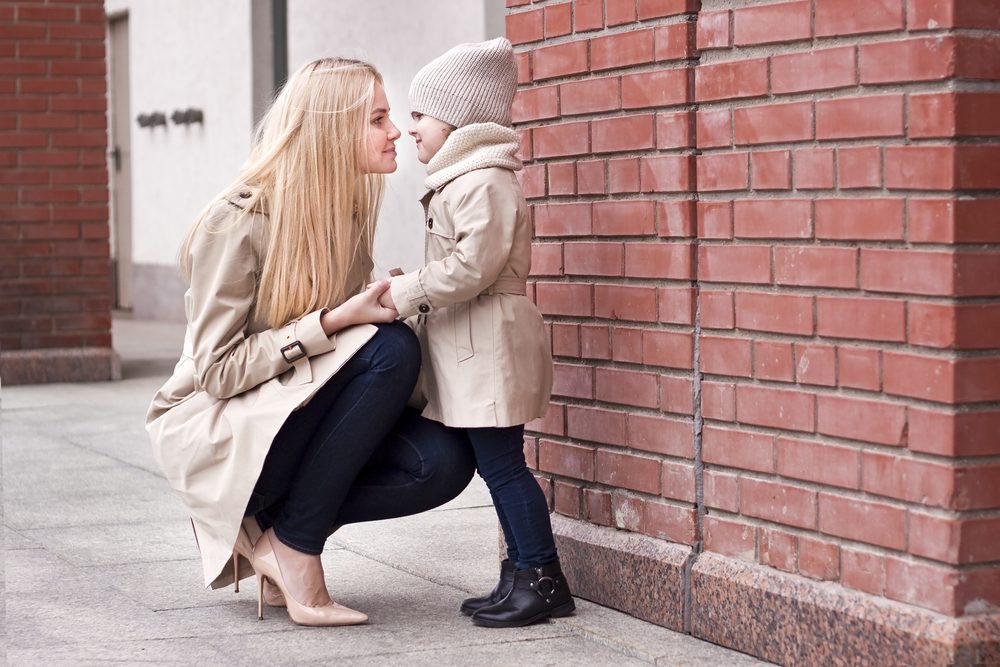 Of course, you can turn the idea of having a matching base item with differing accessories on its head and instead have different outfits but matching accessories.
For example, maybe you go with matching hats and scarves for the next time you and your daughter head out to a wintertime outdoor activity, but you have differing tops, bottoms, coats, and footwear. This option is both adorable and flexible, as it allows you both to display your differing styles while sharing accessories you both love.
Same color schemes/patterns, different styles
Maybe both you and your daughter love leopard print or the color pink. Build complementary outfits around that, rather than purchasing identical dresses, tops, or accessories. If it's a color or pattern you both already love, you likely have items in your closets that will work for this type of outfit already, too, so you won't necessarily need to get anything new. Take a look through your closets and see what you can find.
Graphic tees
Graphic tees are a fun way to show off your personality, and you can find mother-daughter graphic tees with complimentary sayings and designs. Look for something that matches both of your styles for fun, casual outfits.
Maybe you go with a mom tee that says "Mama Llama" with a daughter tee that says "Drama Llama." Or a mom tee that says, "I need coffee" with a daughter tee that says, "I'm a latte to handle."
Peruse the internet for other giggle-worthy options.
Matching your best little bud is easy—and doesn't have to be tacky
You can easily find ways to step out of the house in matching style, with no need to purchase identical outfits, from head to toe. In fact, there are probably ways you can step out in matching style without even purchasing anything. Take a look in your closets for ways you can create mommy-and-me outfits that are both complementary and cute.
Want more? Read on further to learn about the ultimate clothing item checklist for kids.
Editors' Recommendations