Time spent together with friends and family during the holidays is exceptionally special. For parents toting around infants, blending up some yuletide-themed, homemade baby food selections incorporates the spirit of the season into the shared meal by including family members of every age. From sweet and roasted squash to velvety smooth and gravy-topped turkey purees, our list of festive favorites will have your little ones smacking their lips for more. If you are a new mom or dad looking to spice things up in the kitchen and throw down on some holiday-inspired baby food recipes, then we have five great options to embody the holiday cheer in all of us. Let's see what scrumptious dishes we've got cooking for those precious Babes in Toyland.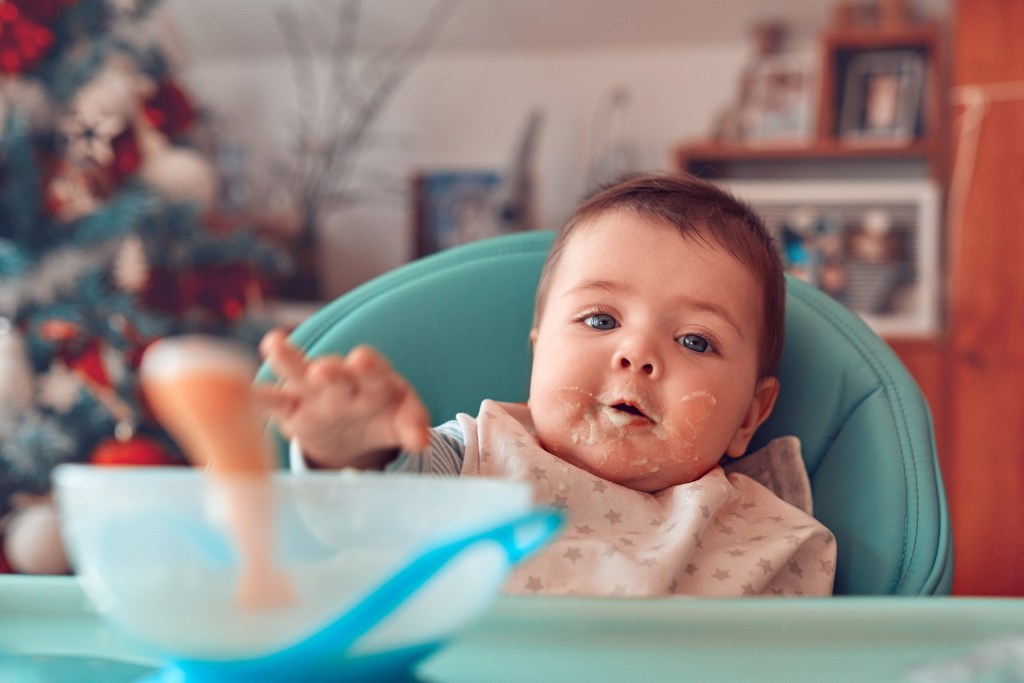 Holiday purees for baby
One of the most quintessential holiday-themed protein options, roasted turkey sits atop the throne of many folks' favorite festive foods. While pre-roasted turkey would be the most flavorful option for babies, boiling a turkey breast in stock – or even plain water if that's what is on hand – can make for an inexpensive way to include your baby during their first holiday feast. Parents should feel free to spice up this recipe to include any seasonal herbs they believe will work for their little one's palates. This puree pairs beautifully with a softened cranberry sauce, buttery potatoes, or separate green bean mash. (This recipe is appropriate for babies 7 months or older.)
Though not strictly for babies, this easy-to-make and tasty treat is popular among kids of all ages – and even adults too! Tart cranberries are blended with diced apples, freshly squeezed orange juice, spicy cinnamon sticks, and maple syrup to create a delicious and naturally sweetened holiday applesauce that is sure to please everyone gathered around your table this season. Tangerines, clementines, or mandarins would take this dish to the next level, adding a more exotic – or floral even – flavor profile that complements the apples and cranberries extremely well. (This recipe is appropriate for babies 6 months and up.)
For a more all-in-one type of dish – or to simply cut down on the amount of work needed for many separate offerings – parents are encouraged to lean on this braised butternut squash and chicken puree to perfectly bring together vegetables and proteins, in addition to brown rice (grain) and lentils (legumes). This recipe is not specifically tailored for babies; however, parents are encouraged to make use of its technique to cut down on the amount of time spent in the kitchen prepping homemade baby food. Additionally, parents can omit or substitute any spice they feel is or is not necessary to be served to their baby.
If your family celebrates Christmas, you may be thinking about giving your infant the experience of a blended holiday meal for various reasons. This could mean any variation or combination of convenience, flavor exploration, or simply cutting down on the time spent in the highchair. This dinner recipe is an especially good option for overly stimulated, or fussy babies who enjoy being mobile far more than sitting still at a noisier than usual table.
No holiday is complete without dessert, and this list of festive holiday baby food recipes is no different. Little ones have tastebuds and begin experiencing the sense of taste while still in the womb at just 9 weeks. Sweets have been a favorite of most consumers since they were old enough to remember, so including your baby in the dessert course during the holiday season just makes sense. And it can be a more all-inclusive experience when parents dish up this decadent pear dessert. And while the name and appearance may call for something different altogether, this humble recipe requires only four simple ingredients to make. It doesn't get much easier than that, does it?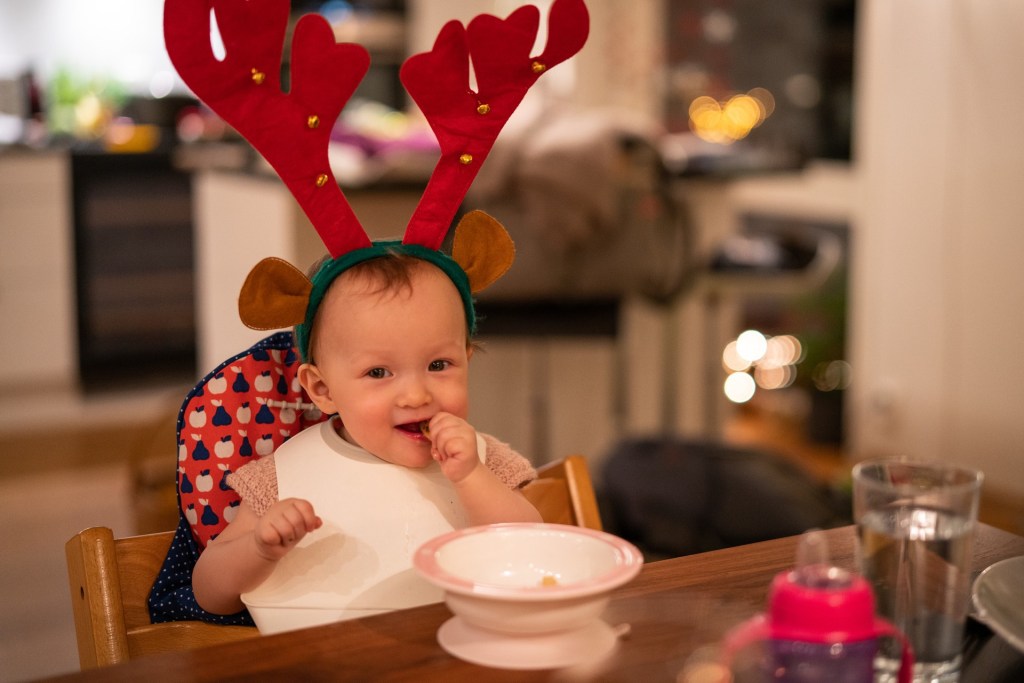 From pureed gobbler to a complete turkey dinner in one bite, our list of merry holiday recipes is sure to inspire moms and dads on the hunt for new flavors. The best part? Introducing your little one to these new holiday tastes can help your babe develop a more diverse palate with exposure to a small, yet flavorful spice rack. The holiday season is a cherished time among families, so why not ditch the jars of pre-made mash, and substitute a few tasty, and freshly made-with-love seasonal dishes that will feel inclusive to the whole family while deepening the bond between the generations for years to come.
Editors' Recommendations