Expecting moms — especially first-timers — can sometimes feel a bit overwhelmed with the number of suggested essentials, products, and accessories they receive when announcing their new bundle of joy's upcoming arrival. From parenting books to blogs, and from family members to friends, expecting moms can be bombarded with everyone's "must-have" items to use post-birth.
With motherhood being a full-time, never-get-a-break kind of job, we'd like nothing more than to save moms-to-be precious time that could be much better spent relishing in the excitement and joy of pregnancy.
If you're planning to breastfeed you baby, a nursing cover could be an important item you may — or may not be — considering to use. Not surprising, the options for nursing covers are vast and can quickly inundate new moms with too many options and styles quickly. While our list certainly isn't all-inclusive, there are a few options we feel are the most practical, comfortable, and the best bang for your buck. Because, let's be real here … kiddos aren't cheap!
A few options we will be covering:
Normalizing the "no cover" movement
Best convertible/multiuse cover
Best sun-protective cover
The "no cover" movement
While the title is not an official movement, a lot of moms — both newbie and veteran alike — are taking part in nursing their little ones openly in public. Each person is different, and what may be great for one could be not-so-great for another. Because of this, we felt the need to address the no-cover method and embrace child care from all walks of life.
More and more mothers are embracing the idea of open nursing, choosing to nurture and feed their babies without covering themselves to do so. Reasons for not doing this can vary, but most moms choose not to cover to maintain a steady routine for their babies, to normalize the act of breastfeeding without it being overly sexualized, for comfort reasons, or simply to keep their diaper bags lighter. No matter what the reason, moms who are comfortable with the idea of openly nursing their babies without covers should feel that is an option for them.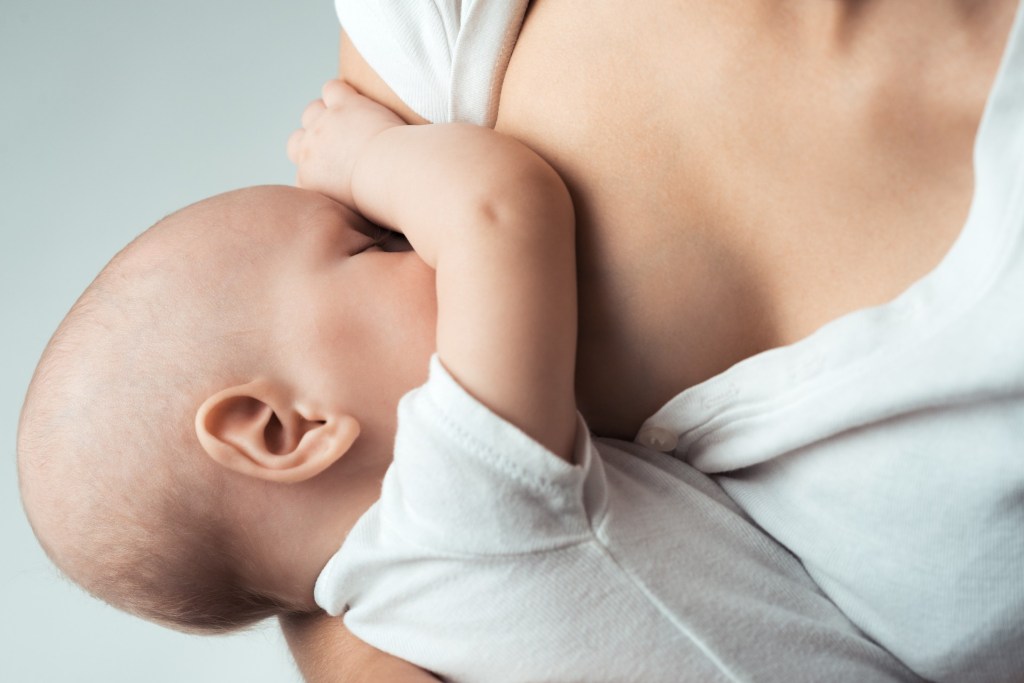 Best convertible/multiuse cover
Practical moms everywhere can rejoice with this super-versatile nursing cover from TANOFAR. Available in several fun patterns and colors, this soft and breathable cover can be used for not only nursing, but for car seats, high chairs, shopping carts, and strollers.
Constructed from lightweight and airy polyester and spandex, this stretchy material will keep your baby covered no matter what setting, without them becoming overheated from heavy or impenetrable fabrics. In addition to its multifaceted makeup, this nursing cover is also blissfully budget-friendly — making it possible to keep several different styles on hand for wardrobe or backup purposes.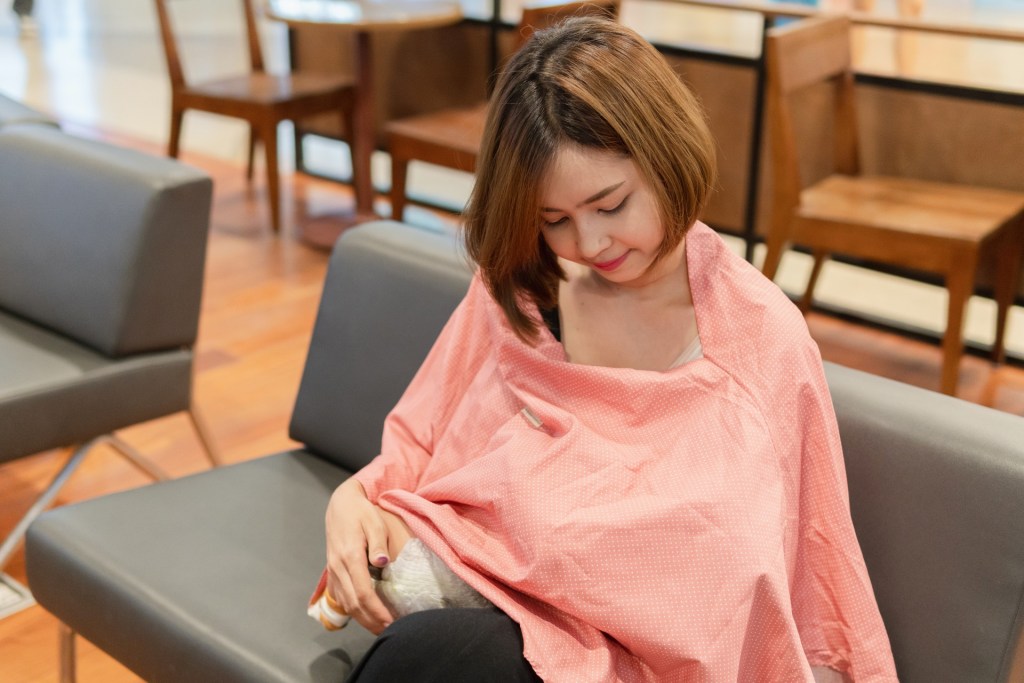 Best sun-protective cover
For all our outdoorsy mamas, sun protection can be a real concern when it comes to nursing little ones. Finding the perfect shaded location to nurse can often turn into a wild-goose chase, which can sometimes turn into a mom settling for a seat in the bright sunshine. While to some this may seem like an ideal way to soak up some vitamin D, most mothers agree that protecting their baby's super-delicate skin — and even their own skin — from the sun's harmful UV rays is very important.
That is why highlighting a nursing cover that doubles as sun protection feels so important. This poncho-style nursing cover from LUCINE offers moms – and babies — a full 360 degrees of protection from the sun's rays. Constructed from baby-approved milk cotton, this forgiving fabric is wrinkle resistant and won't fade with use.
Nursing cover honorable mentions:
Shirt-style covers
Cardigan-style covers
Nursing scarves
Summer/winter constructed covers
While these are brief descriptions of a very small number of nursing cover options, these cover styles — or lack thereof — are the most searched or shopped on the market today. When choosing a cover style to use or implement, it's important to stick to your own rules of shopping. Purchase or register for a product you know you can use — something you will find yourself reaching for in times of nursing need. Connecting with your baby during their feedings can be an incredible bonding experience for both moms and little ones.
You want to enjoy your time with them, but you also want to be comfortable. Forget heavy blankets or unforgiving materials and consider these recommended nursing covers for your gift registry or shopping cart.
Editors' Recommendations