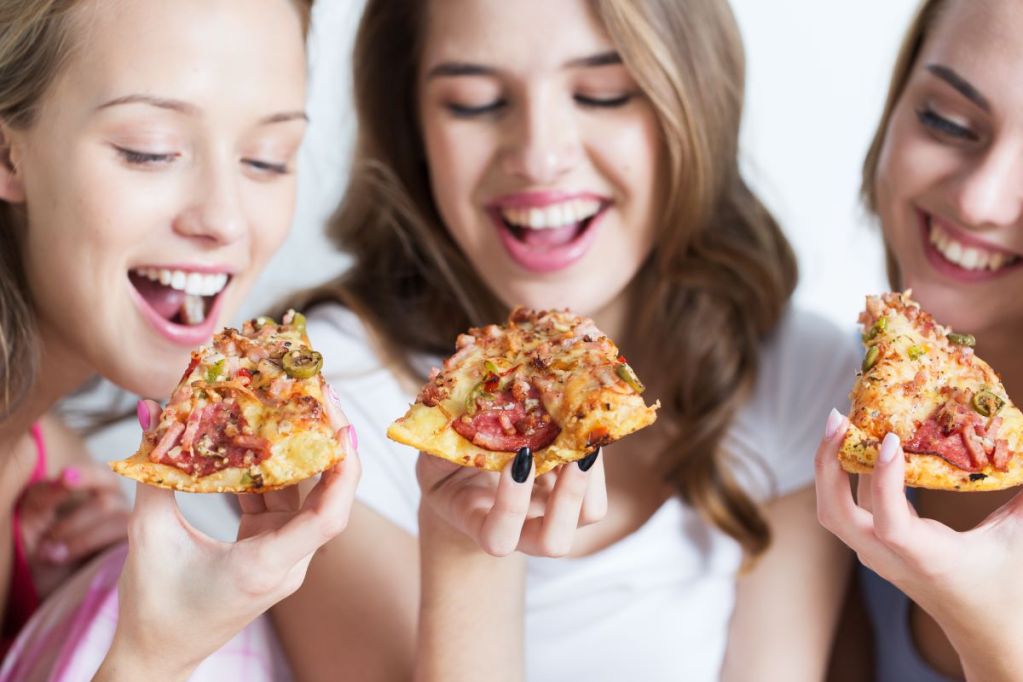 A lot goes into putting together a birthday party for kids, whether you're hosting it at home or at a party venue. From food to desserts and beverages to party favors and beyond, the bills can add up quickly, putting a dent in the family bank account. Of course, you can have a fun and festive party for your child without overspending. When it comes to kids, simple typically is better. Bigger doesn't necessarily mean better when it comes to food ideas for a birthday party.
If you have a birthday party coming up and don't want to order high-priced catered food, no worries. There are plenty of yummy food ideas for a birthday party if you're on a budget. A budget doesn't mean cheesy or tasteless either. You can put together a delicious menu that kids will actually eat and enjoy without spending an excessive amount of money.
Birthday party food ideas on a budget
We all know how much goes into throwing a birthday party for the kiddos. It doesn't matter the age either. Tween and teen parties can end up being just as pricey as a birthday bash for little ones. The key to planning any party for your kids is to keep it uncomplicated. It's easy to fall into the trap of trying to compete with the types of extravagant parties your kiddos might get invited to.
Remember, it's not a contest. Don't think the party menu has to be expensive to be good and having a party budget doesn't make you cheap. Kids have straightforward tastes, and they're typically not fancy. So, when it comes to food ideas for a birthday party, stick to the basics which are delicious and cost-effective. Here are some tried and true dishes kids always love that won't break the bank.
Pizza
This is a kid and birthday party staple. Most birthday party celebrations for kids, tweens, and teens involve pizza. Instead of ordering pricey pies from the nearest pizza place, consider having kids make their own pizzas. Party guests will love it, and it's cheaper and healthier than ordering from a restaurant. Italian bread, bagels, and frozen dough make tasty pizzas.
Kids prefer basic toppings like sauce, cheese, and pepperoni. Tweens and teens might want more varied toppings like broccoli, peppers, or sausage. Place the ingredients out in bowls to let kids spoon on their own sauce and add toppings.
Tacos
Another kid and adult favorite are tacos. Tacos make for a fun and easy party food that all your guests will enjoy regardless of age. Have hard and soft tacos along with basic stuffers like ground beef, black beans, lettuce, tomatoes, peppers, and of course, cheese. Lay out the materials and let guests create their own.
Grilled cheese
There are entire restaurant menus dedicated to grilled cheese sandwiches. Making these at a birthday party will be a big hit. In addition to being scrumptious, grilled cheese is budget-friendly. All you'll need is bread and cheese. Get creative and add tomato, bacon, or both.
Mac and cheese
Combing two kid staples pasta and cheese is a definite do at a birthday party. This dish is delicious and a favorite of children, teens, and adults of all ages. Mac and cheese isn't difficult to make, and the ingredients are affordable. For kids, remember to keep the mac and cheese fairly simple. If the party is for tweens or teens, you might want to spice your mac and cheese recipe up by stirring in extras like bacon.
Hot dogs and hamburgers
Another economical birthday party food option involves grilling up some hot dogs and/or hamburgers. Kids typically like both and you can offer basic toppings like lettuce, tomatoes, and cheese. Have fries, tater tots, or chips as a side. Toss in veggie burgers for a teen party in case some quests are vegetarian.
Pasta
For a healthy and cost-effective birthday party food kids will eat, try pasta. Pasta is economical and a delightfully appealing meal for partygoers of all ages. Change things up and offer a pasta bar with plain marinara and a meat sauce. With young kids, don't get too crazy with the sauce options since many are picky. For tweens, teens, and parents who stay for the party, dish out sauces with a little variety along with Parmesan cheese, fresh oregano, and basil to sprinkle on top.
Sandwiches
For something different and budget-friendly make up a selection of sandwiches kids will definitely dig into. American cheese, turkey, ham, peanut butter and jelly, and Nutella are just a few of the classic sandwiches kids love. Before offering peanut butter and jelly or Nutella, make sure none of the guests on the list have a peanut allergy.
Fruit platter or kabobs
While kids may not run over to a veggie platter, serving up a variety of cut-up fruits like strawberries, grapes, clementines, oranges, apples, bananas, and watermelon certainly will. Clean and slice up the fruit and place in plastic cups for easy serving or make fruit kabobs. Keep the different fruits separate. Younger kids especially aren't big on the concept of a fruit salad but will eat the individual fruits on their own. Pair fruit with sandwiches for a full party menu.
Ice cream bar
For an always yummy and affordable dessert, dish out some ice cream. Kids love to create their own sundaes. Have a few toppings on hand like M&Ms, chocolate chips, sprinkles, and whipped cream. You don't have to go crazy with the ice cream flavor options. Vanilla and chocolate are perfect picks for kids. You can also save money on bowls and spoons by heading to the local dollar store instead of a supermarket or party store. An ice cream cake is also an affordable birthday party dessert that's less expensive than a bakery cake.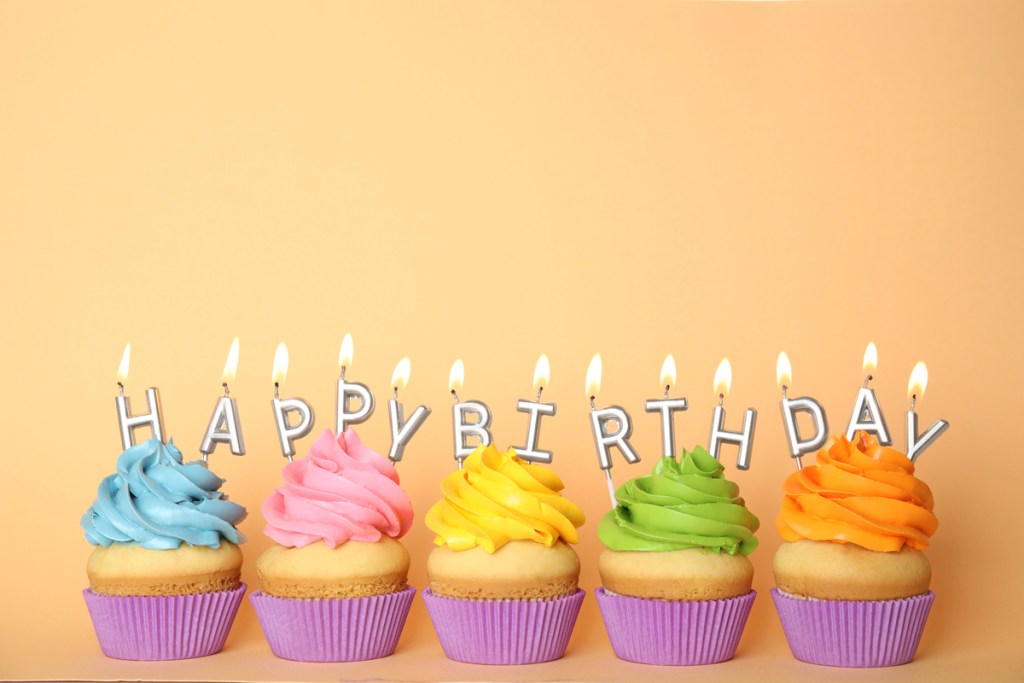 Other budget-friendly food ideas for a birthday party
If the birthday girl or boy isn't a fan of ice cream as a dessert option for his or her birthday party, think about making your own cake or cupcakes. Baking the birthday dessert at home is definitely more cost-effective than ordering from a bakery. Bakery cakes can be very pricey, and little kids often don't eat the entire piece, anyway. Homemade birthday cakes don't have to be extravagant, either.
Kids are happy with icing and sprinkles. If you're not comfortable baking from scratch, there isn't anything wrong with using boxed cake mix. Finish the cake off with a thick layer of store-bought icing and top with sprinkles or chocolate chips. The end result tastes great and isn't expensive. For other affordable birthday party desserts, try these kids-friendly desserts.
Homemade cookies
Doughnuts
Cake pops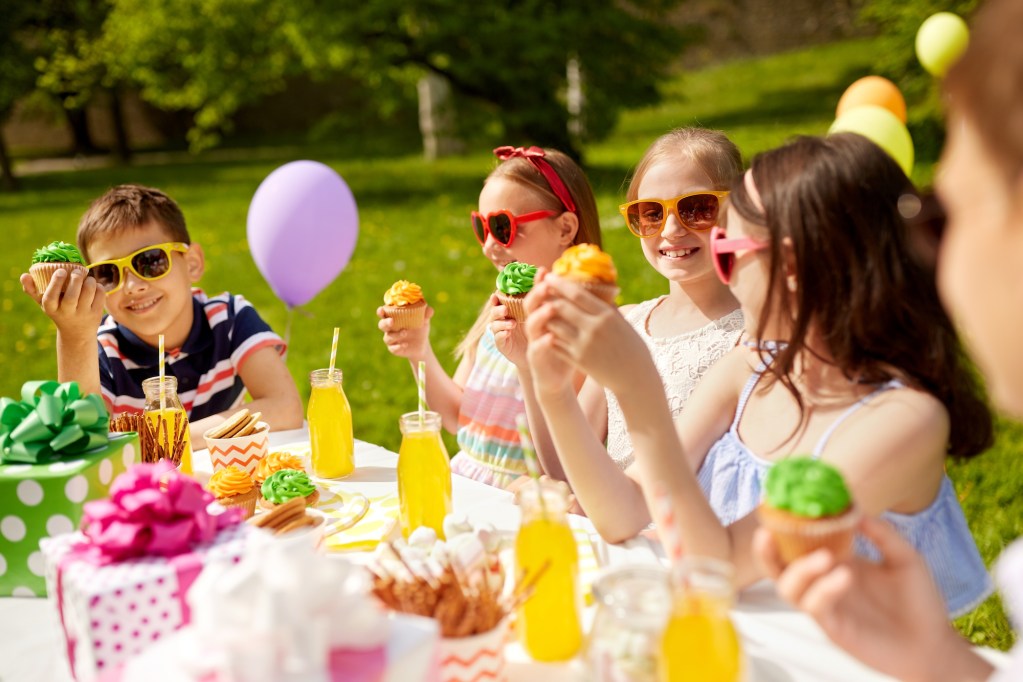 Food ideas for a birthday party
Hosting a birthday party for your child often comes with a big price tag that isn't necessarily in the family budget. Don't think you have to splurge on catered food to make your child's birthday party special. Children's tastes are simple, and you can have a delicious menu kids and parents will enjoy without spending a fortune. Food ideas for a birthday party don't have to be extravagant and pricey. If you're planning a birthday party on a budget, try one or more of these affordable options for your menu. They are kid-approved favorites that are tasty and affordable to make.
Editors' Recommendations