Playing, pretending, and creating make up a major part of a child's development. However, with this constant action comes clutter and a bit of a mess strewn across the room. Furthermore, as children grow from babies to toddlers, their interest in toys and articles of clothing begin to waver. The disinterest might contribute to the clutter on the playroom floor.
At that point, you might look around and wonder how to organize a playroom. Here are eight excellent tips for a well-organized space that you might find useful and easy to maintain—with help from the kids.
How to organize a playroom
Invest in wicker baskets for storing toys
An old wicker basket might just be the lifesaver you need. Wicker baskets come in varying sizes and shapes and play a variety of roles in the game of organizing clothes and toys. Additionally, you can opt for a shelving unit with cubes for placing the baskets, or you might consider a shallow, wide basket for situation stuffed animals in a decorative manner.
Make the decision between cabinets or shelves
Deciding between installing cabinets or shelves in your child's playroom presents a common dilemma for some parents. The decision of installing cabinets or shelves as a storage unit depends on your child's age and ability to reach things in higher places. However, a combination of colorful shelves and cabinets might just do the storage trick for older children.
The top to bottom order
Have you considered organizing your kid's playroom from top to bottom? The top to bottom order storage arrangement works for parents with toddlers and older kids. When implementing the top to bottom order, you should think about items that should be stored at the top of shelves or in cabinets and which items/toys are best stored at the bottom shelf or on the floor.
By following this order, you'll focus your attention on the best places to store items while keeping ease of access and safety in mind.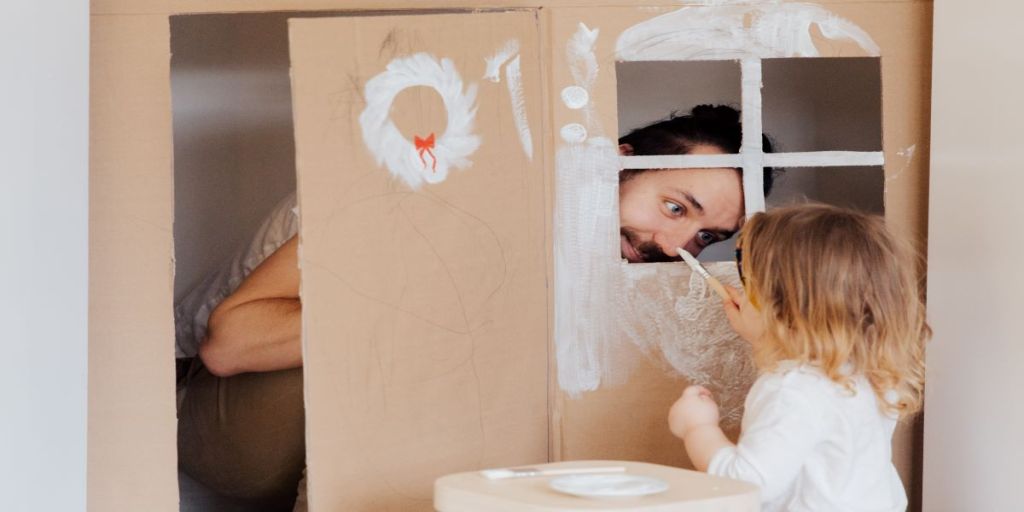 Show off your children's artwork
Let's face it; almost every group of kids will have a budding artist. Nevertheless, the works of art often pile up in a short time, but who wouldn't be proud of these accomplishments?
You don't have to worry about how to organize a playroom or how to decorate it when you can acquire some picture frames to display their artwork—a definite way to avoid papers cluttering around the playroom.
Provide easy access to art supplies
Every artistic masterpiece requires art supplies, but finding what you need gets rather cumbersome if the supplies are all over the place. Wall shelves would be a great preference for storing and organizing your kids' art supplies in their playroom. To make organizing easier, you can include colorful shallow trays or some caddies for storing scissors, rulers, paper, and markers.
Create a clean-up routine
Teaching your children how to clean up their playroom is an excellent educational practice. You can create a clean-up routine with the children to sort and categorize toys and items into their exact location. The best part about this practice involves fostering teamwork and cooperation while encouraging creative play.
To add more motivation, create a fun game and see who can put away toys and other items faster. Your kids will love it.
Create a library in the playroom
Who says the playroom can't be a learning space also? How cool would it be to organize a library in your children's playroom?
You can create an organized, comfortable area for your kids to read. This idea includes storing all books in an upright position and keeping them on eye-level shelves. This setup prevents the books from getting damaged while providing accessibility for the children to select their favorite titles.
Apply labels to the storage units
Another easy hack is to label everything in the playroom for identification, organization, and easy storage. For children ages 3 to 5, you can also include a photo or sketched illustration right above the label. This will help your child with word recognition and literacy as he or she enters the pre-K years.
Also, as you go through your child's possessions, you might consider setting aside outgrown clothing and toys for donation. Finally, while figuring out how to organize a playroom, always remember to instill the three fundamentals for a child-friendly space which are to keep it teachable, reachable, and repeatable.
Editors' Recommendations