In the long line of streaming services available to your family, Peacock (brought to you by NBC Universal, if you couldn't guess by the name) is a relative newcomer that stands out in a few key ways.
Unlike other streaming services, you can download the Peacock TV app and use it to stream shows and movies totally for free, only paying if you want to upgrade to watch certain special programming, such as sports or original content. But even the paid content is relatively affordable compared to other streaming services, such as Netflix or Amazon Prime, with subscriptions starting at $5 or $10 per month.
Peacock TV offers content for the entire family, including a bevy of shows for preschoolers, and its affordability makes it ideal for parents on a budget. Here are 5 fantastic shows streaming on Peacock for your 4-year-old.
Everyone loves Curious George. You probably read this curious monkey's books and maybe even watched the earlier iterations of his shows and movies when you were a kid yourself. If you've yet to introduce your child to George and the Man with the Yellow Hat, you can now do so on Peacock. Better yet, the newly revamped version of Curious George is not only entertaining, but it's also educational, teaching your child early STEM skills and reinforcing positive concepts such as perseverance and personal responsibility. The show is rated appropriate for kids ages 3 and up.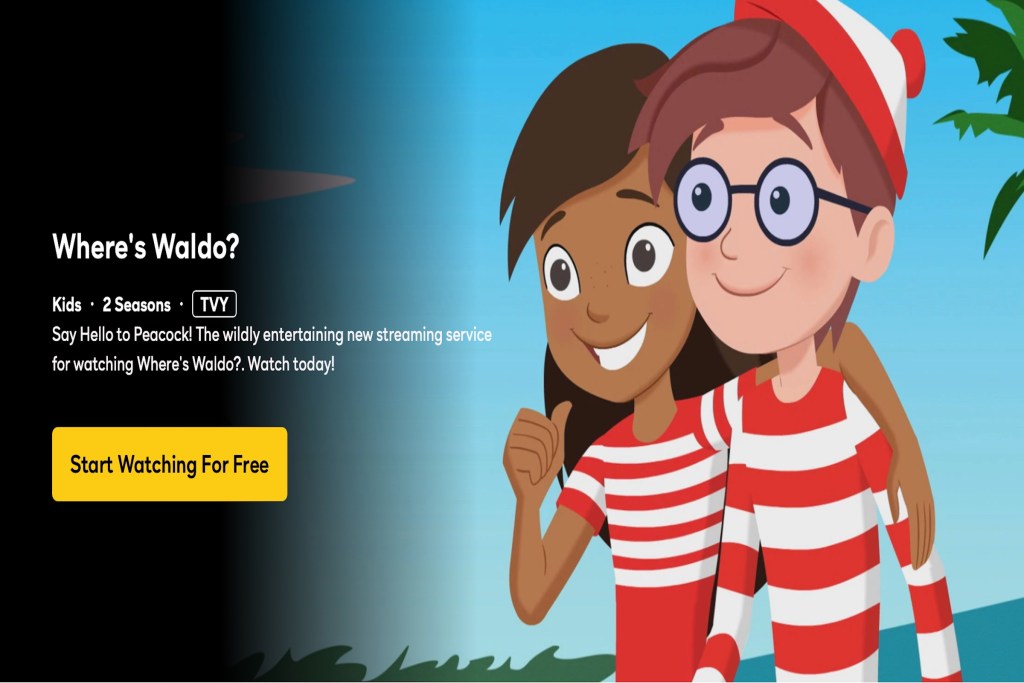 Another literary blast from the past, Where's Waldo is a newish show, released for the first time in 2019, that takes the subject from the Where's Waldo? books and gives him a whole new life as a fully fleshed-out character. The show, which is suitable for preschool-age children, is very educational, with lots of problem-solving and messages about teamwork, and even a cultural lesson here and there. And, of course, there are times when the show asks, quite literally, where's Waldo, encouraging your kid to find him on screen.
If your child loved Little Baby Bum when it was just a YouTube sensation, they'll love the streamed show from Peacock. The show retains all your child's favorite characters, including the lead Mia, a 6-year-old with a whole posse of animal friends. Just be warned — if your child has never watched this show before, it's going to teach them a repertoire of nursery songs and kid-friendly tunes, so you will no doubt quickly become an audience for their new renditions of classics like Five Little Ducks and the Ice Cream Song.
If you enjoyed the Madagascar movies when the first film came out in 2005, or if you or your child's older sibling enjoyed the subsequent Nickelodeon show by the same name, but you think both of these options could be a little too mature for your preschooler or toddler, start them out with Madagascar: A Little Wild. The show takes the franchise's characters, ages them down by a large degree, and then allows similar shenanigans to ensue. It's like the original Madagascar concept, just a little more preschooler-friendly.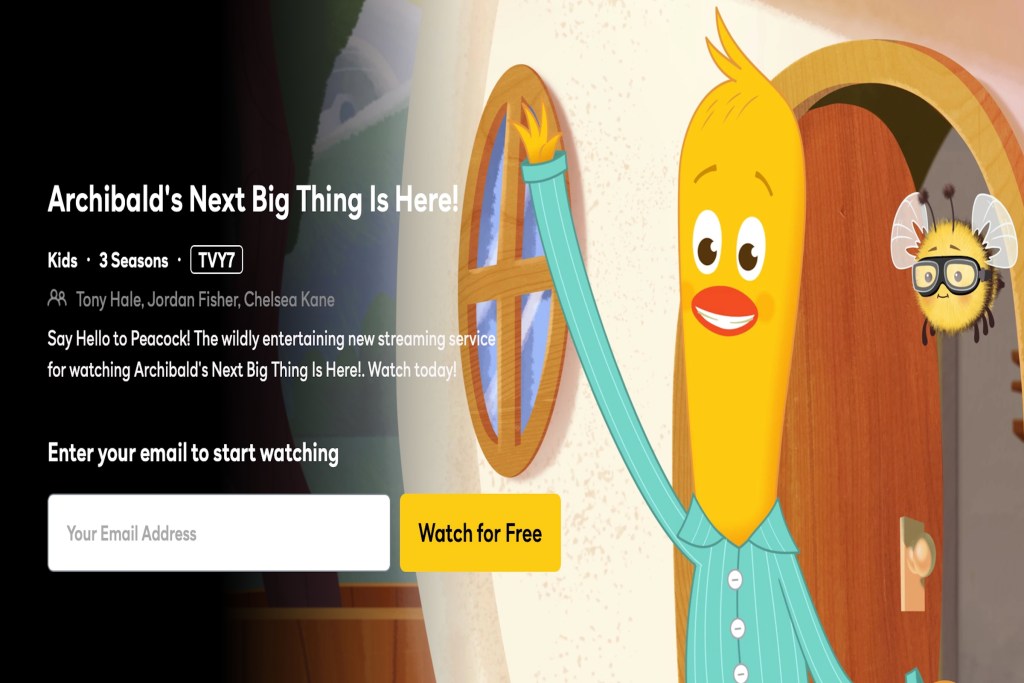 Chicken Archibald is voiced and created by Tony Hale, who you may already love from his work on Arrested Development. The show's narrator is fan-favorite Rosamund Pike, making for a stellar cast for a kids show. Archibald's Next Big Thing is far more kid-friendly than Arrested Development, though, and suitable for preschoolers. Archibald is extra-curious and inquisitive as he makes his way through a world of fellow chickens and is always up for an adventure along with his sidekick, Bea.
Pick the Peacock Plan for You
As mentioned, Peacock is free for a limited subscription, $5 a month for an all-inclusive subscription with ads, and then $10 a month for an all-inclusive subscription without ads. The $10 a month subscription also allows you to download content for watching offline, which may come in incredibly handy when traveling with your toddler.
You may find that your child can watch a lot on the free tier, but if they discover a show that they really love, they might run into the problem of only being able to watch a certain number of episodes or seasons of a show, before being asked to pay. However, that's not always the case; the free tier does give you access to about 70% of Peacock's catalog.
Editors' Recommendations