Picky eating is a common phase most toddlers enter around 1 and a half years old. Nevertheless, experts say toddlers will eat as much as they need, so there's little cause for concern. It's always a good time, however, to introduce lots of new foods. If your toddler won't eat anything you cook up, here are six food ideas any picky tot will eat every time.
Vegetable meatballs and vegetable sauce spaghetti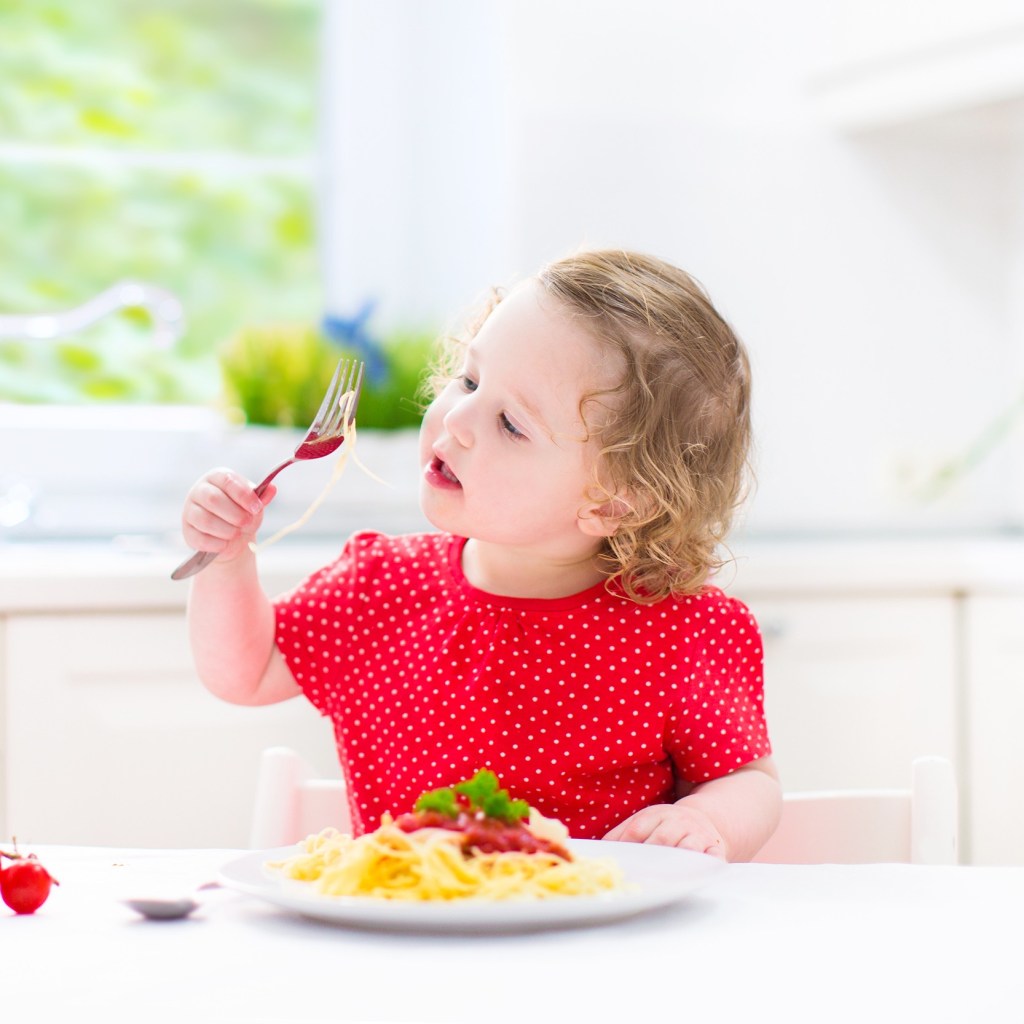 What they get: Hidden veggies, carbs, protein
Spaghetti and meatballs is a classic combo your little one is likely familiar with through books and stories. Substitute beef with a veggie meatball combo of carrots, squash, onion, chickpeas, and herbs. Add in standard meatball ingredients like eggs, cheese, and bread crumbs (or bread crumb substitute), and voilà!
You've got an incredibly nutritious meal that's also really fun to eat for your toddler. Serve the spaghetti with marinara to pack even more vegetable power. Replace spaghetti with other fun-shaped pasta like bow tie or wagon wheel to switch it up.
Baked chicken nuggets and vegetable sticks with dip tray
What they get: Non-oily protein, carbs, veggies, dairy
This feast for the eyes incorporates assorted veggies with another classic toddler food. Whip up your own nuggets using diced white chicken breast coated with flour, breadcrumbs, and seasoning or grab a bag from your local supermarket. Your kid won't know the difference, and we won't judge!
Bake in the oven in lieu of frying and serve with a veggie tray and different dips. Keep the veggie cuts small enough for your little one to grab firmly. We suggest cutting up carrots, celery, bell peppers, and cucumber in finger-sized shapes. Offer hummus, pesto, and yogurt with herbs dips.
Mini banana pancakes topped with fruit
What they get: Carbs, protein, dairy, fruit
This breakfast-inspired food works for any meal when you want something quick but still tasty and filling. Switch out white flour-based pancake mix with whole wheat flour, bananas, eggs, milk, and baking powder. Whole wheat flour and bananas keep your little one full for longer, and the banana is a familiar flavor your toddler can get behind.
Slather on whole yogurt instead of syrup for extra protein and dairy. Top each mini pancake with different fruits like blueberries, strawberries, raspberries, and even kiwis. Another useful tip? Make a big batch of these mini pancakes, freeze them, and thaw them out whenever you're short on cooking time. Fast, easy, and delicious!
Veggie combo pizza
What they get: Carbs, veggies, dairy
Who doesn't love a good veggie combo pizza? Bell peppers, tomatoes, corn, and melty cheese on a perfectly cooked crust? Two, please! The great thing about pizza is you can change up the toppings according to the season or what you have in the fridge.
Opt for whole wheat crusts and veggie sauces like pesto and marinara. Cut up the pizza into kid-friendly slices or squares. This food is also a good one to engage your little one. Ask them for help with rolling out the dough, picking out toppings, and putting them on top. Chances are, your little one will be more likely to gobble their own creation.
DIY tacos
What they get: Carbs, veggies, protein, dairy
Transform mealtime into a special event with this interactive meal. Place taco ingredients into separate bowls and demonstrate the taco-making process to your little one. Different bowls to choose from that include lettuce, cheese, salsa, and chicken (or another protein) will make your toddler more interested in what they're eating.
Serve with low-sodium chips and dip if you want the works. Serve kids' size taco shells if possible, or use soft-shell tacos for less breakage.
Fish sticks with green beans on the side
What they get: Seafood protein, green vegetables
Similar to chicken nuggets, fish sticks are no-fuss, easy-to-eat finger food. Choose classic whitefish varieties like cod or flounder. Cover with breadcrumbs and bake. Serve up steamed green beans on the side for some greenery. If green beans are a little too adventurous for now, offer your little one a small bowl of peas next to something they already like, whether it's cut-up bananas or another favorite snack.
Make this recipe in batches and freeze for another quick-prep meal.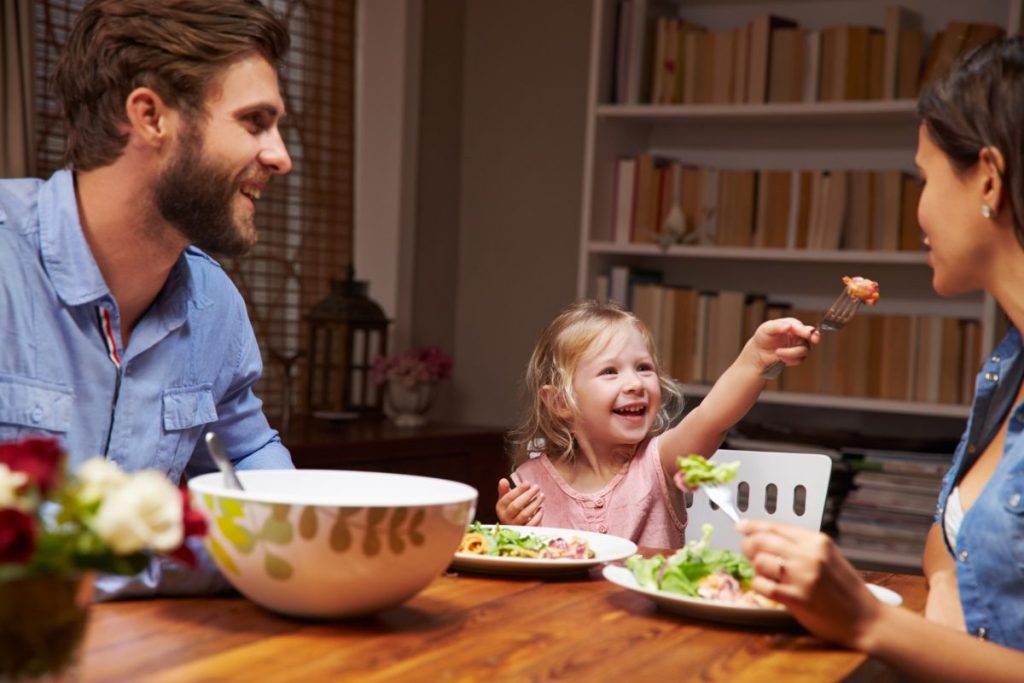 Picky eating is a hallmark of your toddler's normal development. Since their growth slows down by year two, they'll be eating less of whatever you serve up. When your toddler won't eat a single crumb from their plate, they might just need a little nudge and a few (or a dozen) tries. No worries — with these six food ideas, your toddler will be asking for seconds!
Editors' Recommendations