"What's in a name?" is a famous quote from William Shakespeare's Romeo and Juliet. In the legendary tragedy, the meaning behind it is that names don't really matter all that much. The reality is a name actually means something, especially when it's yours. The name your parents chose for you is yours, whether you love it or hate it.
When it comes to choosing a name for your daughter, you want it to be a wonderful one. It's a difficult decision, especially with all the choices available. Many parents want a unique girl's name that sets their daughter apart. You want to pick a name you won't hear being called all over the playground or the soccer field. Don't worry. There are many rare girls' names your daughter will grow up loving.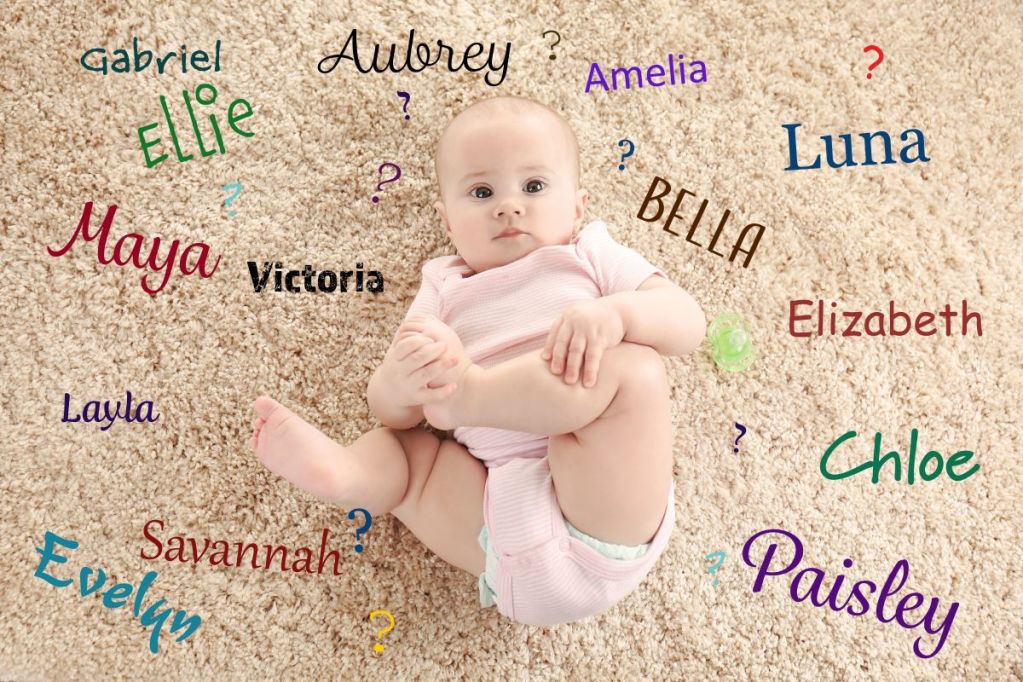 Top girls' names for 2023
Olivia has topped the baby girls' name list for the past two years. Luna and Charlotte pushed Emma and Amelia down the list for 2023, to take the second and third spots. Charlotte is a traditional name that's been making a comeback. Luna could be considered a rare girl's name. Olivia has become extremely popular, as have Emma and Amelia. Let's take a look at those girls' names that aren't on the top 10 list.
Unique girls' names
A distinctive girl's name is one that isn't among the most popular girls' names of the year. If you're searching for a name that's endearing, but not common; here are the 10 best along with their meaning.
Aisling
If you love Irish names, this is a lovely one. Aisling is pronounced (Ash-ling) and means "dream."
Nori
For a simple name that's definitely different, try Nori. It's Japanese for seaweed.
Arden
English majors might take a liking to this gender-neutral name. Arden comes from the mind of Shakespeare. It's the name of the forest in As You Like It.
Darcy
Another literary name is Darcy. Jane Austen fans will recognize this one, but Darcy isn't just the last name of a character from Pride and Prejudice. It's an Irish girl's name that means "dark-haired."
Cosette
This name may ring a musical bell from Les Miserable. Not surprisingly, Cosette does have its origins in France and means "little thing."
Calista
Another unique girl's name is Calista. Calista has its roots in Greece and means "most beautiful."
Danica
Racing fans may recognize this name. Danica is actually a rare girl's name with Slavic origins, which means "morning star."
Willow
A willow is, of course, a beautiful tree. The name, however, is from the Old English word "welig" and makes for a charmingly unique name for a girl.
Annalise
This name is a combo of two traditional German names: Anna and Elizabeth. Many also spell it "Anneliese." Annalise means "graced with God's bounty."
Other rare girls' names
If those names aren't striking a chord, try these uncommon girls' names.
Adelaide
Fallon
Enya
Harper
Marlena
Penelope
Vera
Wren
Zuri
Sage
As you and your partner decide on a name for your little girl, remember, there's a lot in a name. Just like Shakespeare said, "a rose by any other name would smell as sweet." In other words, there's meaning behind a name and with any of these unique girls' names, your daughter will have a charming, memorable identity.
Editors' Recommendations