Looking for the best baby wipes for newborns? Not all baby wipes are equal. How can you pick the best option for your infant, especially when you first bring your new baby home from the hospital? You want to ensure your baby gets the best, and sometimes the wrong baby wipes can cause irritation, allergic reactions, and other issues.
Luckily, we've put together a list of some of the best baby wipes for your newborn, so you can make an informed decision about the top options for your new baby, even if you've never bought a box or pack of baby wipes in your life.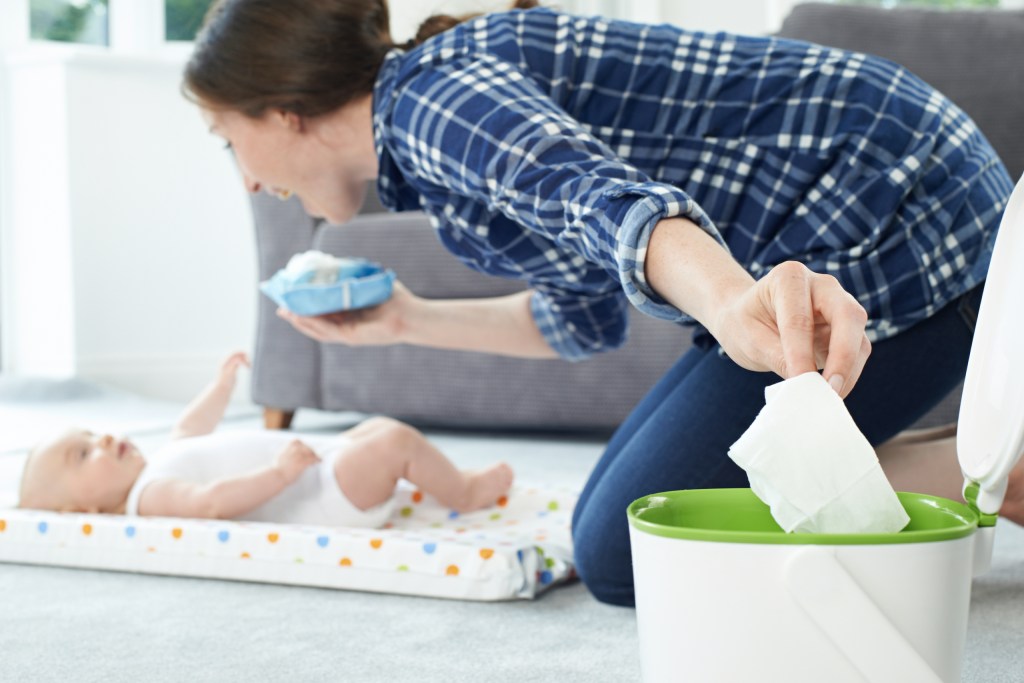 The best traditional baby wipes for sensitive skin
Newborns have sensitive skin — that's certainly no secret. So what do you use on some of their most sensitive areas? There are two picks we like:
Huggies Natural Care Baby Wipes
These natural baby wipes are made from 99% water that's been triple filtered, so your baby enjoys a cleaning experience that's very similar to what they'd have with just a plain, 100% cotton cloth and water. The hypoallergenic cloths are further enriched with aloe and Vitamin E, just to keep things healthy down there.
WaterWipes Unscented Baby Wipes
Specially made for newborns and premature infants, these wipes are also 99% water, along with a bit of fruit extract. Vegan and hypoallergenic, the wipes are branded with the Eczema Association of America's seal of acceptance. You can even use them yourself, if you're looking for a sensitive-skin cleansing option.
The best eco-friendly baby wipes
Just like paper towels, baby wipes result in a lot of paper waste. You're using so many per day, and they all just get tossed into the waste bin. As an alternative, you can go with an eco-friendly cloth option. This is especially a good pick for parents who find themselves asking, are baby wipes safe for babies? Really?
Here are two cloth options:
Buttons Flannel Baby Reusable Washable Natural Unbleached Wipes
These baby wipes come in packs of 15 and are made with 100% unbleached cotton flannel. Measuring 7.5 by 7.5 inches, you have plenty of room for all of your cleaning needs, and, by going with a cotton cloth, you avoid any of the harsh or suspicious chemicals that you might find in traditional wipes. When you're done using the cloths, just wash and reuse, saving both money and the planet.
Bambino Mio Cloth Baby Wipes
For a more colorful option, you can go with this rainbow of wipes. Also very cost-effective, soft, and made from cotton, these wipes come in packs of 10.
Just keep in mind, you'll likely need a few dozen cloth wipes if you want to go the eco-friendly route, in order to keep you covered at all times. You also want to always use warm water on the cloths during use.
What to look for when buying baby wipes
Regardless of what kind of baby wipes you end up going with for your newborn, you want to keep a few things in mind during your shopping.
First, look at all of the wipe ingredients — while all wipes should be nontoxic, you may want to go with an organic or hypoallergenic variant, for extra safety. You also want to keep in mind your budget and how many wipes come in a pack, as well as if wipes are available in a bulk quantity for less. Of course, reusable cloth wipes are the most budget-friendly option over time, in addition to being the most environmentally friendly.
Choosing the right options for your newborn
When it comes to choosing the right options for your newborn, both baby wipes and otherwise, it pays to do your research. We've compiled a few of the best baby wipe options for newborns, but you'll want to take your child's individual needs into account, as well, including any skin conditions, allergies, or other sensitivities.
What's best for one newborn might not necessarily be best for another, and when it comes to something so vital to taking care of your baby as wipes, you want to ensure you're making the right choice, whether that means going with traditional baby wipes, cloth wipes, hypoallergenic wipes, or any other option available.
Editors' Recommendations