Have you ever had the problem of leaving the park after a playdate and realizing your child left his or her favorite toy? Does your child come home from school frequently without his or her backpack?
The good news is that finding lost items has gotten easier thanks to Apple. Recently, the company rolled out a new feature that allows parents and kids to keep better track of their important possessions by using their Apple devices. Could this new innovation render the school's lost-and-found box obsolete? We've taken a look at how Apple's Find My app can now locate third-party items that are compatible with its networking capabilities.
What is the Find My app?
The Find My app can already be set up to find other Apple devices such as:
Other iPhones
iPads
AirPods
Mac products
Apple Watch
So, if your child was streaming a movie on his or her iPad and accidentally shoved it under a cushion, he or she doesn't have to worry about how to find missing tech with a dead battery. You can use the Find My app to locate the device even if it's offline.
However, in recent developments, this app has moved to a whole other dimension by including third-party products that are compatible with Apple devices. Now, you'll possess the capability of finding almost any gadget that your child misplaces. If you're worried about security, just like with any Apple product, the third-party items will have to meet requirements relating to privacy and security.
Products that are compatible with the Find My app
Thus far, Apple has partnered with three other companies to make their products compatible with the Find My app. These include:
In other words, if you happen to own certain products manufactured by these brands, then you can find them easily using your iPhone. And if you're purchasing new items and are wondering if they're compatible, you'll be able to tell by the badge on the product that states "Works with Apple Find My."
VanMoof Electric Bikes
Currently, the VanMoof S3 and X3 electric bikes possess compatibility with the Find My app. This latest feature offers bike owners peace of mind with the ability to locate the bike on the phone's map even if their ride is far away.
Belkin SOUNDFORM Freedom True Wireless Earbuds
Starting in June of this year, your tweens or teens will be able to locate their Belkin SOUNDFORM Freedom True Wireless Earbuds if they get lost or left somewhere. So, if they're studying at the library and accidentally forget to pick up their earbuds, then you can track them down using Apple's iPhone features.
Chipolo ONE Spot
Finding expensive technology is great, but does your kid frequently misplace non-tech items? June will also mark the "arrival" of the Chipolo ONE Spot, an item-finder that can be attached to a backpack, a set of keys, or just about any possession. During the summer, you can say goodbye to the stress of missing tote bags at day camp. However, you'll need to preorder the ONE Spot — it ships in June.
Of course, this isn't a definitive list; Apple expects to add products and accessories from additional third-party device manufacturers soon.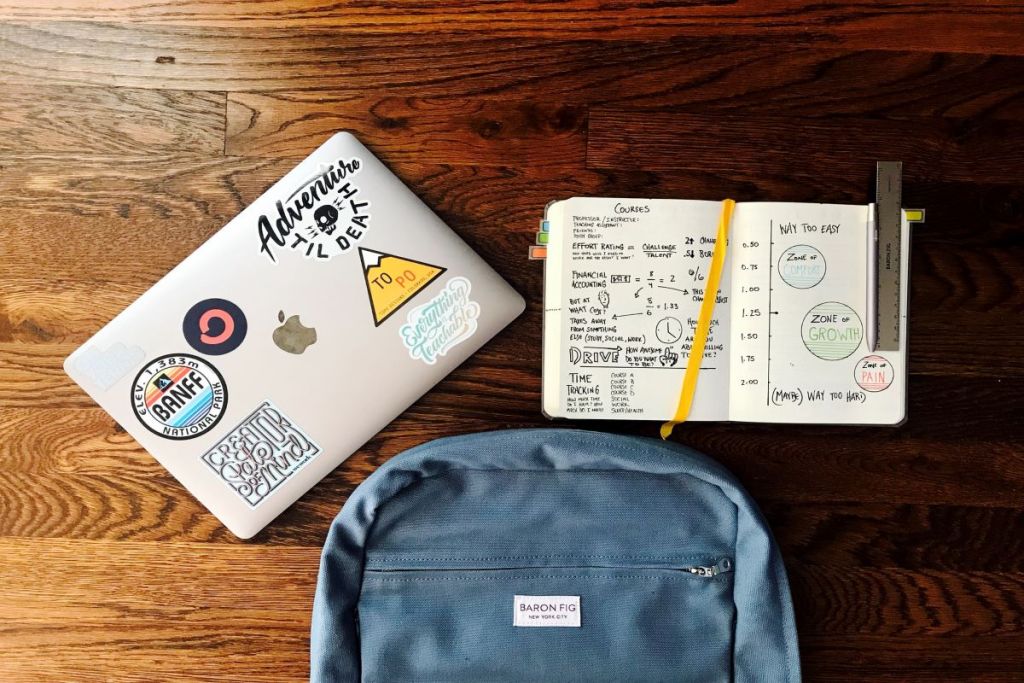 How does the Find My app work to find non-Apple products?
First off, you need to be aware that this feature requires an iOS of 14.3 or later for iPhones, iPads, or the iPod Touch. You can also use your Mac if it contains an iOS Big Sur 11.1 or later. Secondly, you must be signed into your iCloud account in order for the Find My app to be enabled.
Next, the process of adding the third-party items closely resembles that of adding your Apple devices to your Find My network by going to the Items tab in your settings. From there, you would swipe the item to the right. Likewise, if you wish to remove a device from your network, you would swipe to the left to disconnect it from your Apple ID.
Lost items can be located through a built-in speaker that plays a sound if you trigger it from within the app. Furthermore, you can set a Find My item to Lost Mode and be notified when it's been located. Or you can add a note with an email address or phone number. Even if the item isn't online, it can be found using Bluetooth by other Apple and non-Apple devices enrolled in Find My. And all communication via the Bluetooth is encrypted end-to-end to protect your privacy.
All in all, this is exciting news for parents who happen to have Apple devices. With just a tap or two, you'll be able to find misplaced items, bikes, or earbuds— and that means not having to stress over your child's lost stuff.
Editors' Recommendations