Babies bring absolute joy to our lives. Nothing compares to the anticipation of waiting for nine months to meet your little one. An equally joyful task is finding a name that carries a special meaning. This might be why parents have a hard time naming their bundle of joy, especially if they are history or political buffs. Historical and politician baby names bring inspiration and some unique choices. From past American presidents to vice-presidents and first ladies, you can be sure to find the perfect politician baby names that'll suit your future president.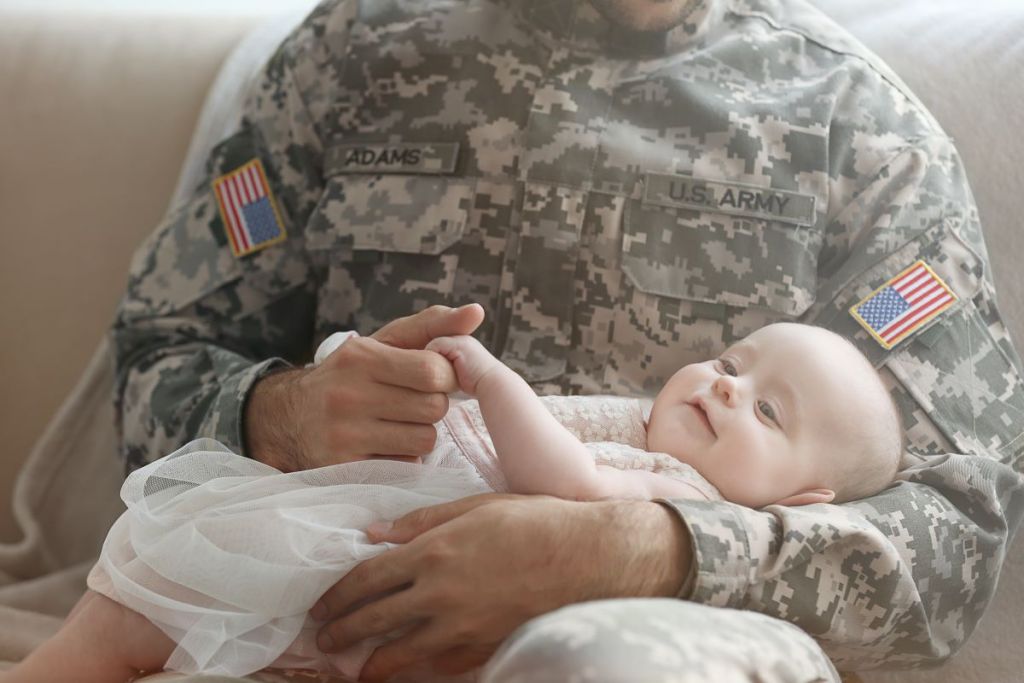 Prominent politician baby names
If you are looking for some politician baby names based on past prominent American presidents, you'll gain some inspiration with this detailed list. Not only do the names carry some historical significance, but they're also quite distinct in the sense that they're not very common. Also, keep in mind that some of the first and last names would make great first and middle name combos. In some cases, the president's last name would also work well as a first name for your little one — since Lincoln seems to be growing in popularity for a boy's name.
John Adams
John Adams was the second president of the United States of America. He served from March 4, 1797, to March 3, 1801. He was recognized as an early advocate for American independence from Great Britain, and the author of the Massachusetts Constitution in 1780.
Abraham Lincoln
Abraham Lincoln was the 16th president of the United States. He was in office from March 4, 1861, to April 15, 1865. His most prominent achievements include the Emancipation Proclamation in 1863 and facilitating a fairly peaceful reunification of the union after the Civil War.
Rutherford B. Hayes
Rutherford B. Hayes was the 19th president of the United States. He held the presidential office from March 4, 1877, to March 3, 1881. He oversaw the final years of the Reconstruction and the Civil Service reform. Plus, he attempted to mend the divisions left over from the Civil War.
Grover Cleveland
Grover Cleveland was the 22nd and 24th president of the United States of America. He was the first Democrat to be elected after the Civil War in 1885. His first tenure was from 1885 to 1889. He returned office from 1893 to 1897.
Ronald Reagan
President Reagan served two terms starting in 1980 and ending his second term in 1989. He spearheaded diplomatic relations between the United States and the former Soviet Union during the Cold War, often employing his "peace through strength" foreign policies during the Arms Race. He was also famous for overhauling the tax code.
Famous names of vice presidents
In addition to presidents, you might look to the former vice presidents when getting ideas for politician baby names. Here are a few options from our list of distinguished American vice-president baby names.
Nelson A. Rockefeller — vice president under Gerald Ford
Charles Curtis — vice president under Herbert Hoover
Henry A. Wallace — vice president under Franklin Roosevelt
Michael Pence — vice president under Donald Trump
Henry Wilson — vice president under Ulysses S. Grant
Other names of former vice presidents that might seem uncommon include Adlai, Levi, Spiro, and Chester. For a girl's name, you now have Kamala.
Inspirational first ladies
For inspiration for a girl's name, you can look to the long line of first ladies and aspiring presidents — many of whom had taken up their own causes and employed their prominence to bring about social and political change. Here are a few ideas:
Abigail Adams
Rachel Jackson
Jane M. Pierce
Lucy Webb Hayes
Melania Trump
Eleanor Roosevelt
Hillary Clinton
Michelle Obama
Other popular mainstays include Jacqueline, Laura, and Dolley. Also, if you're looking for a name that really stands out, you can also opt for Lady Bird (or Claudia Alta which was Mrs. Johnson's actual first and middle name).
When you look at the rich history of the United States and the contributions made by these famous people, you're sure to come across some inspirational politician baby names. In addition to the presidents, VPs, or first ladies' background, you can also research the meaning of the first name itself. And remember that you can always combine the names of two of your favorite politicians, like Michael Rutherford, or choose a president's last name to be the baby's first name such as Madison, Reagan, and Jackson.
Editors' Recommendations