As new parents, one of the biggest changes you'll encounter is getting around with your baby — whether you're running errands, going shopping, or just taking a stroll. Thus, a pram or stroller both count as one of the most essential mobility items to purchase when preparing for a new baby.
Safety is one of the relevant criteria to decide on when looking to get a pram or a stroller. There are also several essential amenities for comfort and utility to consider. However, how much or little do you know about the differences between prams and strollers?
To answer this question, we're passing along helpful information about these two products along with their pros and cons.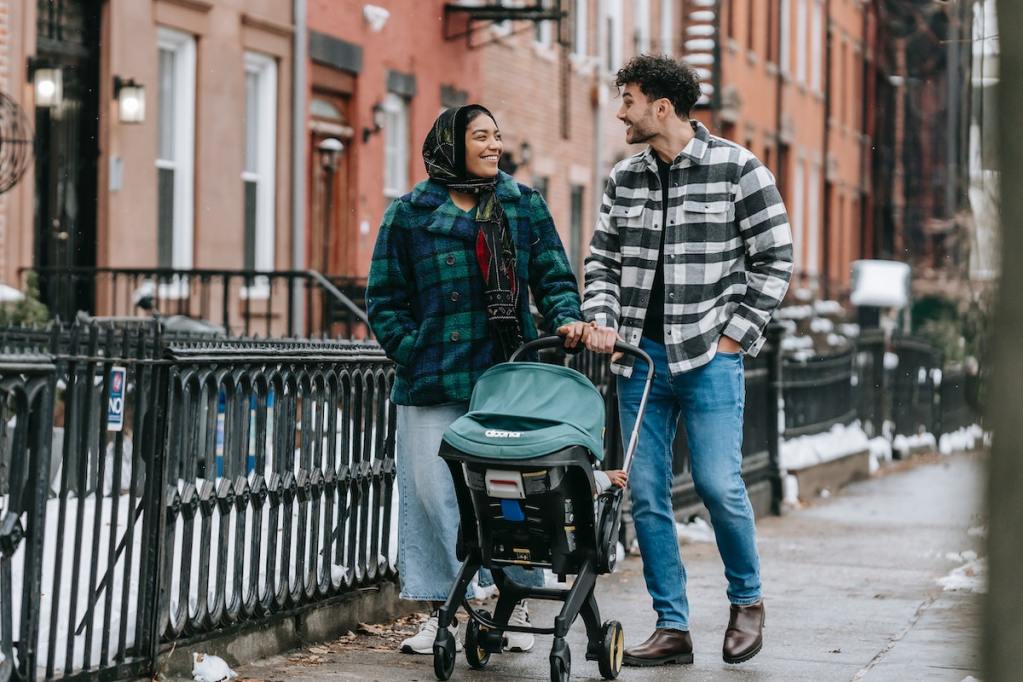 Pram vs. Stroller: Pros and Cons of each carrier
A pram or stroller for your baby can make a huge difference in traveling convenience, especially if you're looking at being on the go often. For this reason, you should look closely at the difference between a pram vs a stroller and which one would best suit your baby's needs and your routine.
The particulars about prams
A pram, also known as a carriage, can be used until the baby can roll or sit up independently. The pram is perfect for your baby to maintain a lying-down position while keeping you in their sight.
The canape at the head of a pram creates a warm environment for babies and protects them from intense sunlight. These features might prove to be beneficial when choosing a pram for a newborn or younger baby. Other benefits include:
Storage space underneath that allows the ease of shopping
Ample sleeping space in case you're running errands during nap time
Custom built-in features such as the ability to convert into a stroller (not all brands)
Sturdy and unique design
On the other hand, you also have some issues to contend with such as:
Not being a great option for short-distance trips.
Dimensions that are space-consuming
Difficulty folding for storage
A wide width that doesn't always fit in narrow spaces
Heavier weight than most strollers
A lack of safety belts
The sleeping space is higher than the seat on a stroller which can be a hazard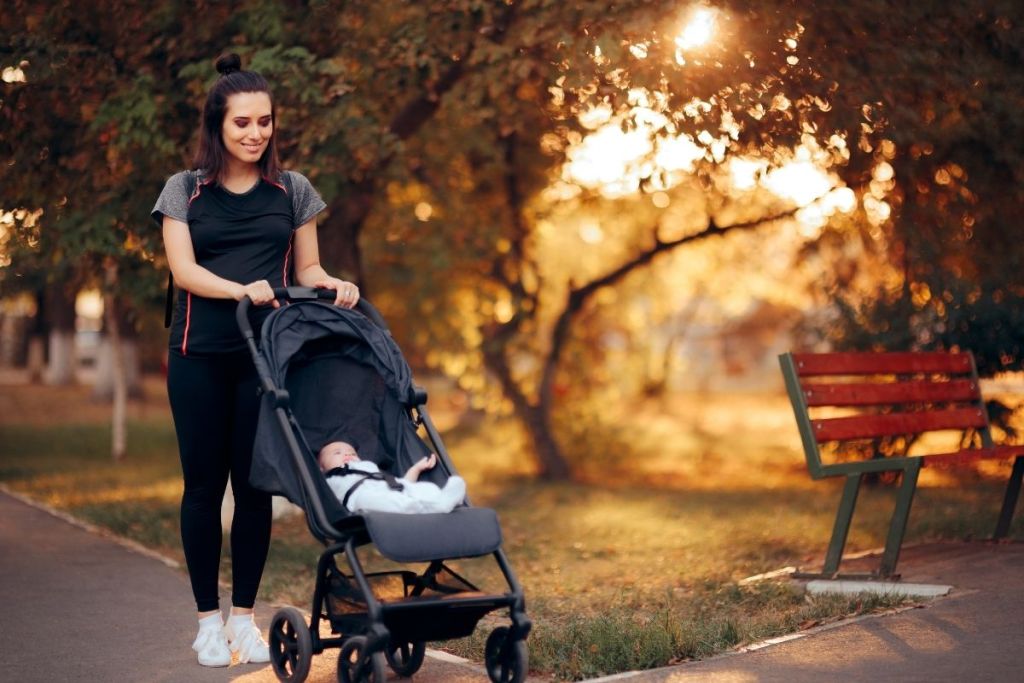 The 411 on strollers
Strollers come with such a variety of features that choosing might be difficult. Some have just the upright seat while others have a mount to attach the baby's carrier and convert it into a stroller for an older baby or toddler. If you're considering which type of stroller will fit your lifestyle, these are some of the pros and cons you should know.
Some benefits are:
Versatility
Long-lasting usage for strollers that have multiple purposes
Safety belts and front trays for holding bottles or sippy cups
5-point harness in some models
Easy folding for storage and transport
Built-in seat that sits lower than the ground
Some drawbacks include:
Seating (in some models) that's not ideal for a newborn or younger baby
Difficulty with steering
Very little storage space underneath the seat

Which one is better to take on errands or a trip?
So, when you look at the practicality of the pram vs the stroller, you have many traits to consider. One is comfort. The very expensive pram no longer provides a comfy ride for a baby who can sit up. Thus, you'll need to invest in a stroller anyway. However, you have another alternative with a convertible stroller. This type has a seat that reclines back for a newborn or younger baby. The seat can later be adjusted for a child who's 6 months and older. Some models have the option of adding another seat for when baby number two arrives, or you can purchase a tandem model.
And this brings us to the six different types of strollers that you can choose from (aside from those mentioned):
All-terrain
Jogger
Umbrella
Sit-and-stand (handy for multiple children)
Plus, you might consider the cost. Prams, with all the unique aesthetics and styles they offer, come at a higher price for an item that the baby will outgrow within months. While some strollers, such as twin strollers or convertibles, also cost a bit more, you'll get longer usage out of them without having to worry about storage or fitting them into your vehicle.
Therefore, the stroller wins out in the end due to safety, versatility, and logistics.
Editors' Recommendations