In addition to helping your baby develop muscles and more range of motion, baby floor seats can be fun. Your infant or young child might enjoy bouncing or reclining in a seat. Consider these baby floor seats as optimal products that can help your child grow in several ways.
Baby floor seats help prepare an infant or young child for sitting in a high chair. They also help babies feel a bit more independent. These baby floor seats are ideal choices to help you with your baby-development needs.
Fisher-Price Sit-Me-Up Floor Seat
Best baby floor seat overall
When you're ready to get a baby floor seat, why not buy one of the best ones out there? The Fisher-Price Sit-Me-Up Floor Seat is a top overall choice. Designed to be soft and supportive, the baby floor seat provides a comfortable sitting spot. Its wide and sturdy base supports a baby in an upright position and its seat pad is removable and machine washable.
Summer Infant 3-Stage Deluxe SuperSeat
Best interactive baby floor seat
A great way to keep a baby entertained in a floor seat is with attached interactive objects. The Summer Infant 3-Stage Deluxe SuperSeat is highly interactive, offering a 360-degree rotating tray with a variety of activities designed to keep a baby engaged. The baby floor seat includes six playful toys with a detachable toy bar and a removable snack tray with two cup holders. Its soft foam insert, which adds comfort and helps a baby sit upright, includes a three-point harness for safety.
Ingenuity Baby Base 2-in-1 Seat
Best two-in-one baby floor seat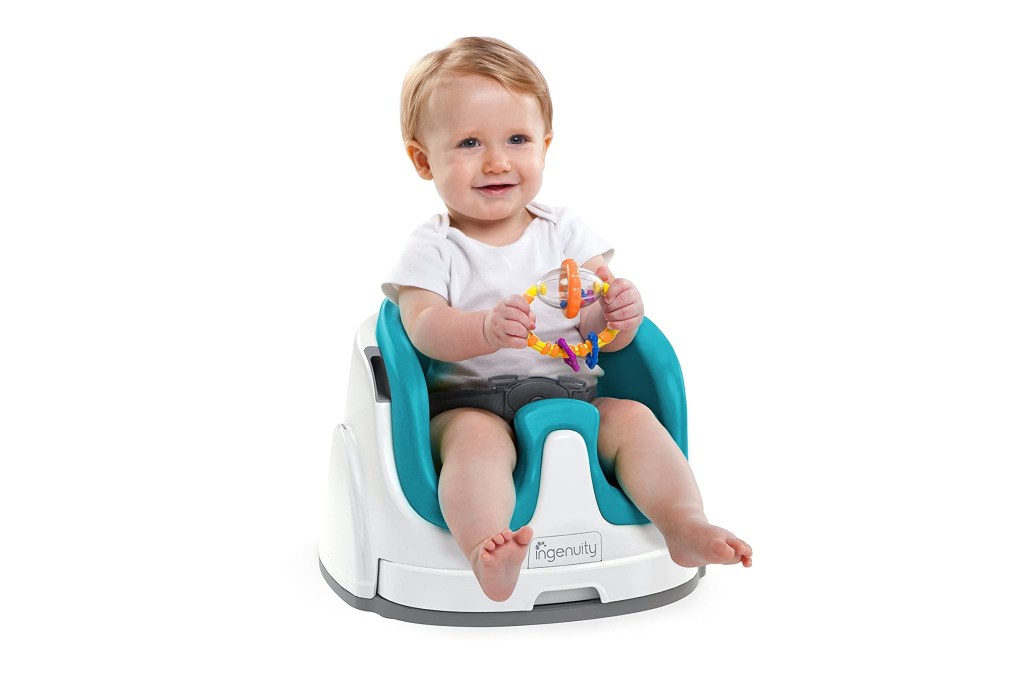 Get more bang for your baby-floor-seat buck with a highly versatile one. The Ingenuity Baby Base 2-in-1 Seat fits that description well by converting from a baby booster to a toddler seat. Usable from age 6 months on, the baby floor seat includes a removable tray that stores under the booster seat, making it a good mealtime asset.
Baby floor seats might not interest all parents, especially those who believe they might hamper their child. However, these baby floor seats do the complete opposite, helping a baby develop and prosper.
Editors' Recommendations