Does outdoor fun that's creative, cheap, and interactive sound too good to be true? Then you need to try sidewalk chalk. The possibilities are endless with this classic activity that entertains kids of all ages. From toddlers to teens, you can turn the sidewalk into your canvas and make playful projects for all interests. Here are five of the best ways for you and your kids to enjoy some fun in the sun.
Make art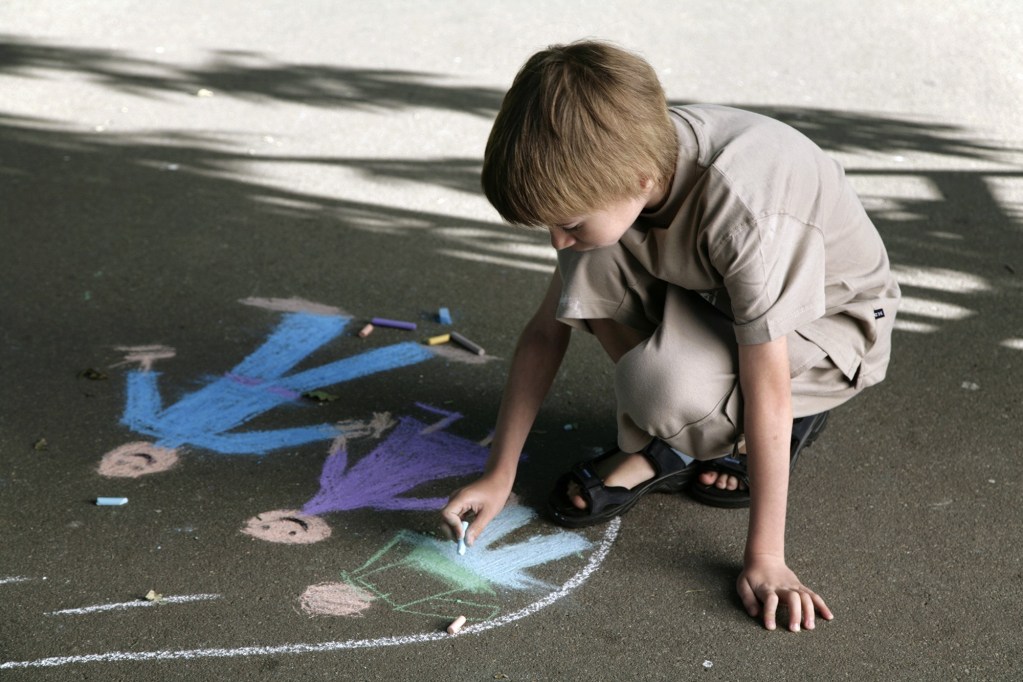 There's an irresistible sweetness to sidewalk chalk art created by kids. These endearing creations are not just for the littlest ones. If your family's feeling artsy, here are some ideas for chalk art that stands out:
Self-portraits: Kids of all ages love to draw pictures of themselves. To go beyond stick figures, have your kids lie on the sidewalk and trace their bodies with chalk. Then, it's as easy as coloring in the figure. They'll have a blast creating dream outfits and experimenting with different hairdos.
Puddle art: Rainy days aren't just for watching movies. When the rain stops falling, take advantage of puddles to create some beautiful watercolor-like artwork. Your kids will be surprised to see the chalk's colors pop and blend together.
Exploding chalk: Science and art come together to create some amazing explosions in this project that's sure to be a hit with your kiddos. Mix 1 cup of corn starch, 1 cup of white vinegar in a large zip-seal bag. Add crushed chalk to the mixture and seal your bags. Then take a piece of toilet paper and place 2 tablespoons of baking soda right in the middle. Tuck and fold the paper securely. Quickly toss it inside your zip-seal bags and seal back as fast as you can. Give it a good shake and step back to watch the bags explode and create Pollock-style art right on your sidewalk.
Get moving
If your kids are athletic and full of energy, chalk projects are a great way to keep them moving. With these active chalk play ideas, you won't believe what a good night's sleep they'll get:
Sports court: If you have the space and a couple of energetic children, use chalk to create a sports court right in your backyard. No need to go to the park! Make your own tennis, volleyball, and basketball courts right at home and let the games begin. Don't be surprised if things get competitive after the first match and you end up having a full-on tournament.
Obstacle course: Your imagination is the limit with chalk obstacle courses. Twists, turns, and spirals are just the beginning. Add some spins and props to stimulate your children's balance and coordination. You'll have a blast watching your kids play and encouraging them to try new things.
Long jump: There's nothing like classic long jump to get kids going. With just a few horizontal lines, you can challenge your kids to see how far they can get. The best thing about this game is that your kids will work hard to improve. When they're ready for a variation, experiment with running starts and jumping on one foot.
Play games
For families who love board games, chalk is an excellent opportunity to create your own life-size games. It would make an enjoyable backyard activity for the family. Everyone can jump in on the fun and get some fresh air while you play together:
Checkers: With two colors of chalk and some marked rocks, you can play the most exciting game of sidewalk checkers. Just be sure to label the rocks correctly or use plates of different colors to keep track of the pieces.
Life-size maze: Get lost in the fun of a life-size maze. Your kids can walk through it while figuring out a way to the end of the maze. For extra fun, set a timer and see who solves the puzzle faster.
Twister: Take Twister to your sidewalk without the uncomfortable plastic that always ends up wrinkled up. Just draw your own board right on the ground and get a kick of watching your kids twist their bodies into the most awkward positions.
Learn to read
For preschoolers and beginner readers, chalk is an irresistible way to learn their letters and sight words. Spelling and sounding out words has never been this fun and creative:
Letter sound hide-and-seek: Write letters on your sidewalk and hide toys that have names beginning with those letters. This is a game that kids love, and it can go on for hours, without your little ones even realizing that they're learning as they play.
Trace letters: Toddlers adore to trace and connect the dots. The sidewalk is the perfect place for children to practice their fine motor skills. For a little more learning, draw an animal next to each letter to start teaching them about sounds.
Write messages: Elementary-age kids love to write kind messages on the sidewalk for passersby to read. Change them up every few days and your home will become a popular stop for neighborhood walkers.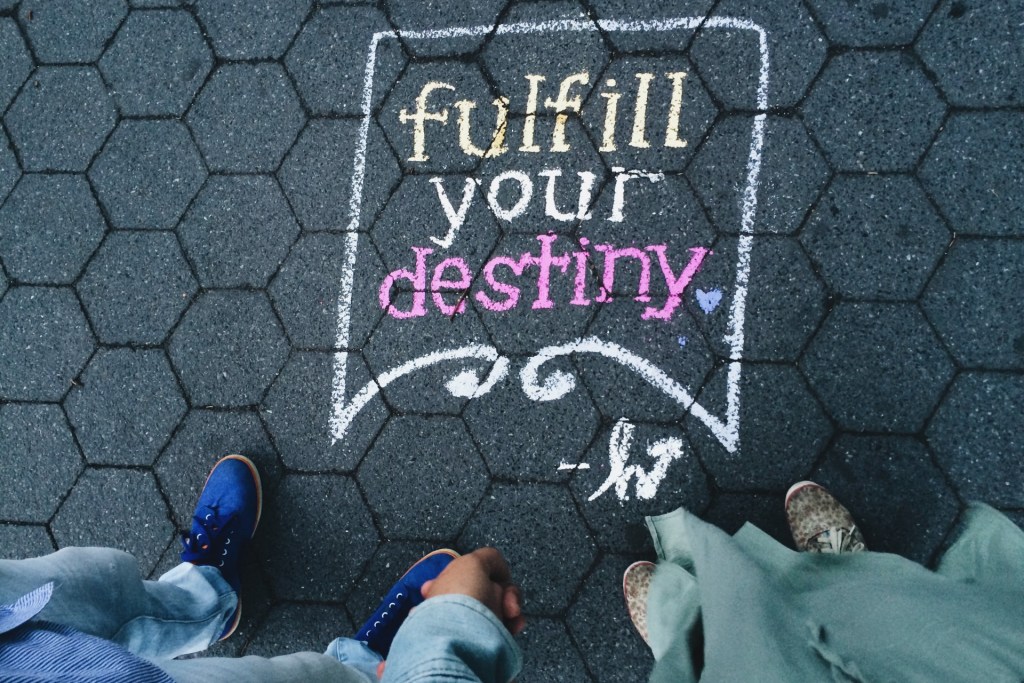 Practice math
Math is fun when you practice it on the sidewalk and add a challenge. Kids of all ages will get some fun outdoor time with these inventive math games:
Number match-up: Draw a column with dice and another with numbers. Then, have your child connect each die with its corresponding number. Perfect for preschoolers.
Counting circles: Draw circles on the sidewalk with a number next to them and ask your child to collect that amount of objects from the yard. Flowers, rocks, and leaves are ideal for this game.
Jump to the number: Older children can practice their basic math with this easy outdoor chalk game. Just write numbers down on the ground and read equations aloud. Your child's job is to solve the equation in their head and jump to the correct answer.
Keeping your children engaged and active is easy with some chalk and a sidewalk. Your kiddos will enjoy hours of fun and laughter with these creative games that get them moving. The best part is that these games are fun, educational, and affordable. No need to go farther than your own sidewalk to create unforgettable memories with your kids. Outdoor fun can't get any better than that.
Editors' Recommendations