Oh, social media, how you have changed our world! The days of reading the cereal box when you were bored are history. Scrolling, posting, and liking are what it's all about these days. But what about social media when it comes to your child? How young is too young to let your kiddo enter the realm of social media? How do you monitor your teen's social media use? Let's look at the pros and cons of social media use for teens.
The good
The truth is that social media doesn't always have to always negatively impact teens. Sometimes social media boosts a teen's self-esteem. And there are other benefits to your teen exploring social media as long as they are being monitored.
Some perks of social media
School help
Learning technology
Promotes creativity
Let's them connect with people all over the world
Stay in touch with friends and family
If you struggle with helping your teenager with their chemistry homework, you are in luck. There is a Facebook group or group chat that you can send them to for help. Long gone are the days of panicking when your teen says they are having trouble with a subject because there's an app for that now.
Technology isn't a lot of people's strong suit, but teenagers have it figured out in a minute. Whenever you need help with the newest technology, you go to the nearest teenager. It's an unspoken law.
Creativity has flourished with social media. The way teens are shooting their own movies and finding insane ways to get a good picture (safely) is amazing. They use new technology to their advantage and make some pretty awesome things with it.
Social media isn't only for a pretty picture though. It lets us make friends all over the world. The fact that more people today can communicate with humans in other countries is extremely beneficial. Teens are helping the rest of us become more engaged with other cultures and are they themselves learning more about the world than ever before, and it's a beautiful thing to see.
Moving away from family has never been easier thanks to social media. Let your teen FaceTime Grandma whenever they want to, and Grandpa can leave your teen a mushy Facebook post whenever he wants to. Staying in touch with long-distance friends and family is no problem.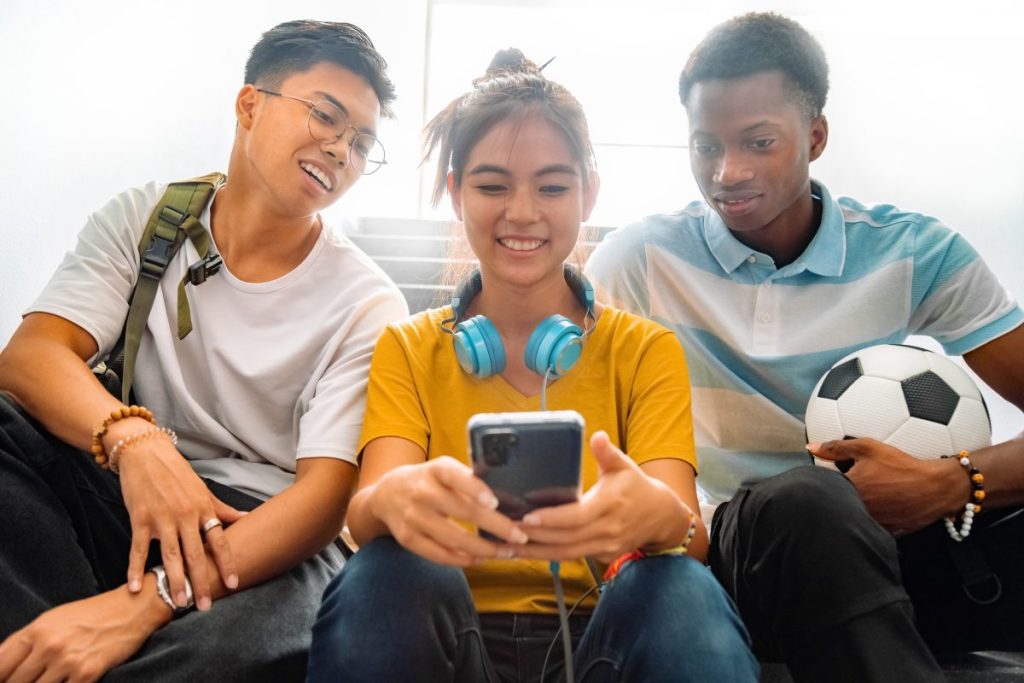 The bad
With the good comes the bad. Social media needs to be regulated with teens or the darker side to it can bring them down. There are too many things that could go wrong if left unattended.
Some downfalls to social media
Pressure, so much pressure on social media
Bullies are more abundant and anonymous
The wrong people could find you
Your teen can become obsessed
False images are everywhere
Unfortunately, social media often plays a huge part in low self-esteem and body image. The edited photos and constant filters make it look like everyone else is perfect except for them. Unless you talk to your teen about editing and filtering, they might feel like they are the only one with things like acne and cellulite.
Cyberbullies are horrible. Anyone can be a bully online anonymously and quite easily. The fact that people don't have to leave their couch to harass someone is dangerous. Talk to your teens about online trolls and why these bullies' opinions don't and shouldn't count for anything.
Cyber safety is huge. Making sure your teens don't give out private information, pictures, or get caught up in talking to someone online who isn't who they say makes online safety so important. There are classes for teens to take at places like libraries, schools, and youth clubs that go over online safety. Parents should take these classes as well to know what to look out for.
We are all obsessed with our phones. Your phone is glued to your hand, and thanks to those fun little pop sockets, it's easier to keep your phone in your hand (and not falling on your face). Have your teen unplug from technology by making electronic-free times at home. They need to remember what books are and that you can talk to people in real life.
Everyone lies online. Whether about where they went on vacation or how much they spent on an item, lies are all over social media. It's easy to lie on social media. Remind your teens again about editing, filters, and photoshop.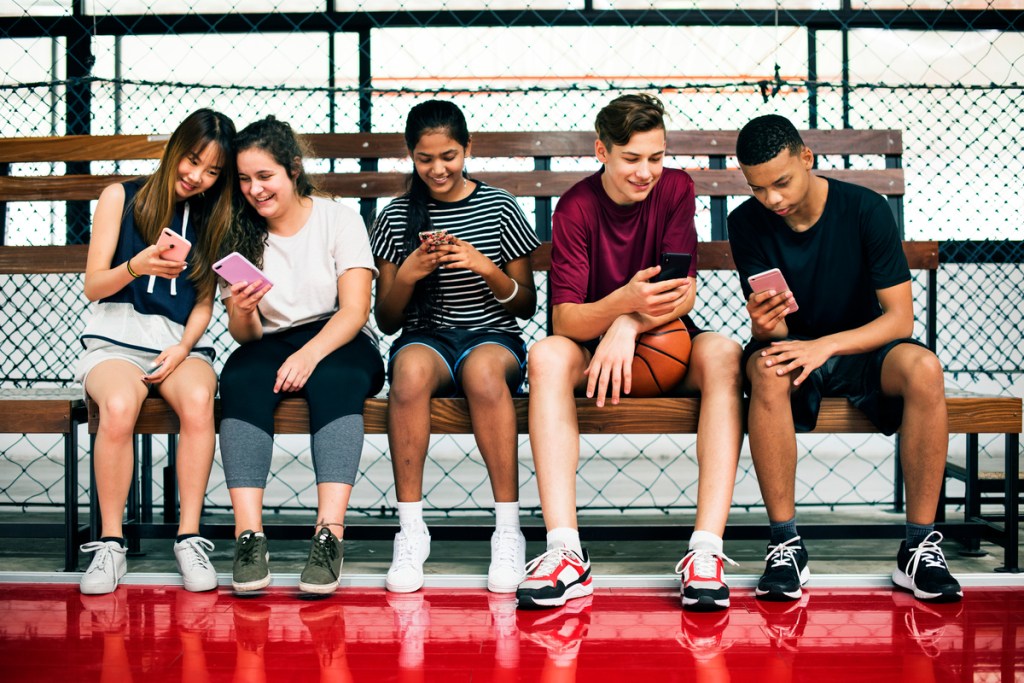 It doesn't have to be ugly
Don't discredit social media, though. There are more famous kids on YouTube than you can count. TikTok stars pop out of the woodwork faster than you can learn their names. So, talking about social media and possible teenage careers in that direction isn't something you should say no to without some thought. If your child has a real talent, social media can be the best way to get noticed quickly, and without all of the hoops the entertainment industry usually has.
Social media can be a good thing if ground rules are set. Just like having the birds and the bees talk, the social media talk should be had before you give your kid their first phone or laptop. Turn on the find my phone setting, make your teen turns in their phone at the end of the night, and put in place whatever other precautions you feel need to be taken. But know that social media and technology are here to stay, and your teen already has all of it mastered. And that you'll need their help if you want to try to take on TikTok.
Editors' Recommendations