Did Halloween catch you with a pea in the pod this year? Just because you've got a baby bump doesn't mean you can't enjoy this fun holiday. In fact, it's your chance to rock your most creative costume ever. We've put together a list of the most fang-tastic pregnancy costumes to carve out some good times this Halloween. We've put together a list of the most fang-tastic pregnancy costumes to carve out some good times this Halloween. With our funniest costume ideas, you'll make zombies laugh out of their graves!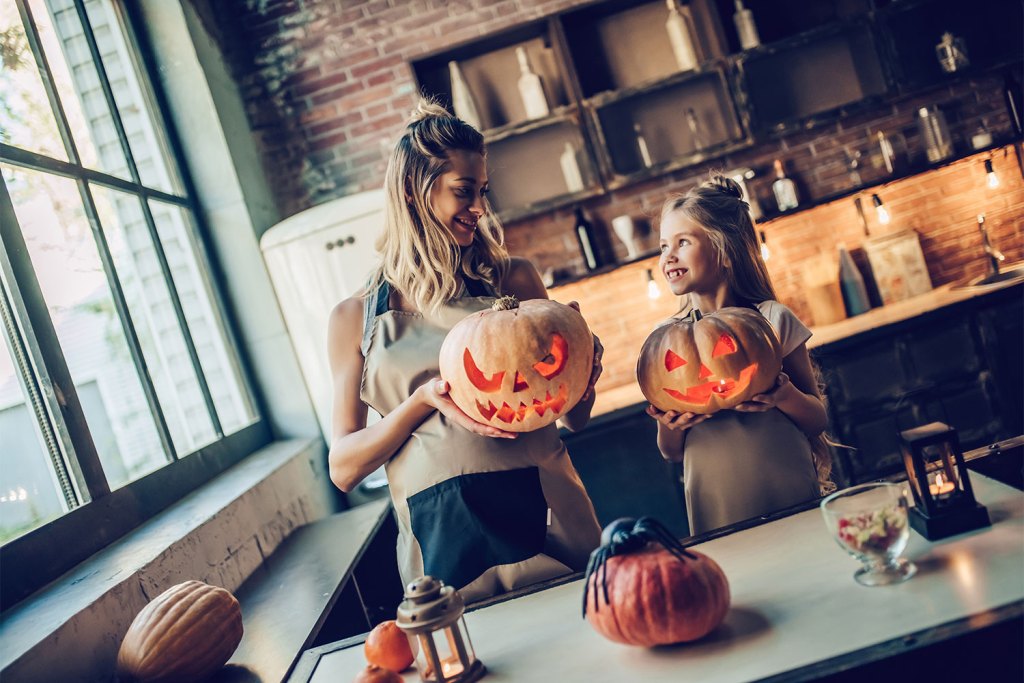 Food
They say trick or treat, give me something good to eat. Well, it's your chance to treat everyone to some belly laughs with the yummiest Halloween costumes around! These food-inspired costumes are sure to make everyone drool.
Avocado: A large cardboard, brown shirt and green paint are all you need to make this buttery deliciousness of a costume. Attach some straps to the back and you've got yourself the cutest costume of the party.
Egg: Sunny side up has never looked so good. Pair it with a bacon costume for your better half and you've got yourself an adorable couple's costume. And if you've already got a little one, make 'em toast for a complete breakfast.
Gum ball machine: A white T-shirt, red pants, and a bag of pom poms are all you need to create the most colorful Halloween costume that shows off your belly. If you wanna get cheeky with it, make your partner a quarter this year.
Bun in the oven: They say you've got a bun in the oven, so why not be one for Halloween? This one makes a great baby announcement if your friends and family don't know you're expecting.
Pasta sauce: Aside from the play on words, this jar-themed outfit is super comfortable. Got a big family already? Bellissimo! This costume is extra tasty with an Italian chef, spaghetti, meatballs, and parmesan cheese.
Sports
Exercise is great for pregnancy, so why not make this year's costume a sporty one? Pair any of these ideas with a ref for a cute couple's costume. And if you have other kids, put a whole team together for this Hallows Eve.
Basketball: Whether you want to be a player or the hoop, this playful costume lets you rep your favorite team even while you're trick or treating.
Baseball: Bats off to you for showing off your team spirit any time of year. This cute dress up is sure to hit it out the park with all baseball fans.
Pregnant cheerleader: If you have an irreverent sense of humor, a pregnant cheerleader costume is ideal for you. While you might not be able to do high kicks, the baby in your tummy will do that for you.
Famous characters
If you're a movie buff who loves to dress up as famous characters for Halloween, this year doesn't have to be the exception. You've probably got fans already expecting a great costume from you. But don't worry, with these hilarious ideas you won't disappoint.
Ali Wong: Comedy fans will get a hoot out of this ode to the funniest pregnant lady on TV. If you choose to go with this one, your cobra baby will probably have a great sense of humor.
Juno (and Paulie): This indie classic is a favorite among pregnant couples. This costume is as endearing and funny as the movie itself.
Winnie the Pooh: Feeling a little sweet and a little sexy? Turn your favorite childhood character into a funny and saucy costume that'll turn heads. Christopher Robin optional.
Troll with diamond belly: Turn hairs up with this creative and one-of-a-kind pregnancy costume. It's the funniest way to walk out of the house with messy hair and show off your belly and the diamond inside.
Handmaid's Tale: For a little gloom, turn to this TV favorite that's haunting and disturbing. Perfect for pregnant TV fans who haven't lost their dark sense of humor.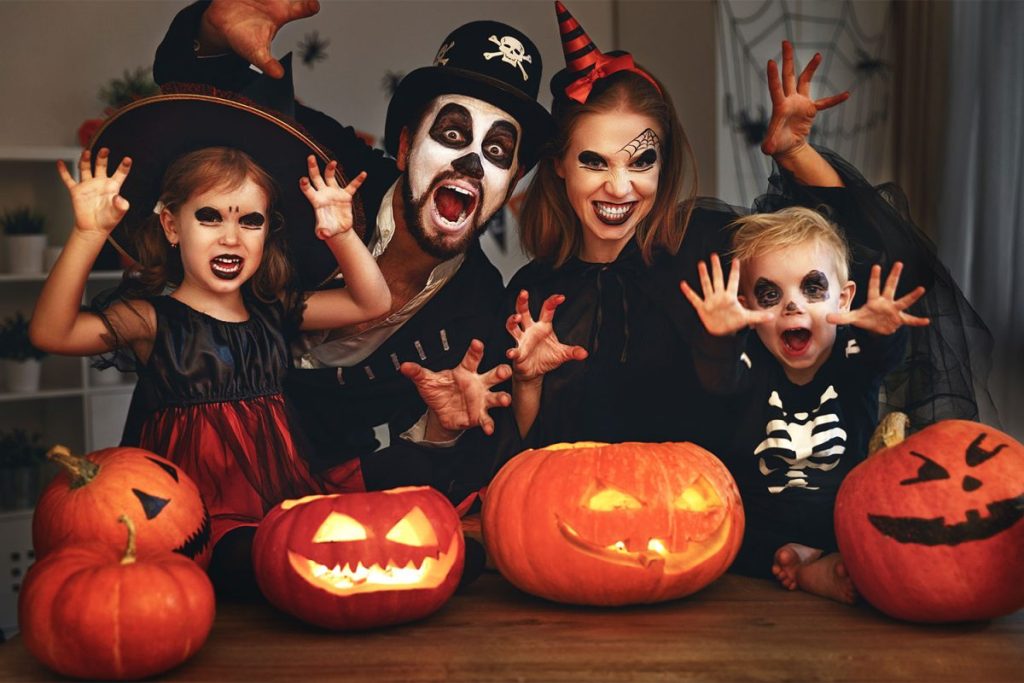 Spooky
Think pregnancy is too cute to be scary? Think again. These are the most bone-chilling costumes to get your spook on while preggers.
Mummy-to-be: Easy to make and funny at the same time, you can turn yourself into a scary mummy by wrapping yourself in gauze and adding blood. In a few minutes, you'll have a Spooktacular Halloween costume.
Zombie baby: Your baby can be in on the joke when you glue pieces of a doll to your tummy and turn it into a scene out of the most horrific movie. This one's likely to be unforgettable and will probably cause more than one to jump in a combination of fear and laughter.
Scary clown: Clowns have big bellies and so do you. They're also kinda creepy. If you're into makeup, this is the greatest scary costume that lets you show off your makeup skills.
Pregnancy is a great opportunity for a Halloween full of chills and thrills. With our funniest costume ideas, you and mummy's little monster will get a kick out of the best holiday of the year. Whether you hand out candy, go trick or treating, or dance the night away, you're sure to have a boo-tiful night!
Meanwhile, check out some of our last-minute Halloween costume ideas for kids.
Editors' Recommendations