Technology has, for sure, become an integral part of our daily lives. Almost every job and most schools have some degree of technology built into their daily routine. Plus, you might see the "QWERTY" keyboard almost everywhere you go. Thus, in the 21st century, learning how to type seems to be part of a school's curriculum along with the other foundational skills of reading and math. Hence, for a kid, it is a crucial skill. Learning how to touch type helps anyone at any age to be efficient and fast.
How does typing relate to student success?
If you ever walk into a classroom, you might still see a few students "finger-picking" at the keyboard. Some are fairly quick while others take longer to type a document. Regardless, typing proves to be a time-saving skill. You wouldn't have to keep looking for letters one by one, and as you develop speed, you would get your work done within the shortest time possible. Additionally, there are other benefits for kids who learn how to type.
Typing improves spelling and grammar if you can access an accurate checker.
Typing provides a helpful tool for students who struggle academically by improving motor skills through navigating the keyboard.
This skill enables students to succeed who otherwise have trouble with handwriting.
These advantages cross over to other areas of learning such as language acquisition, mastering a musical instrument, and creating a narrative.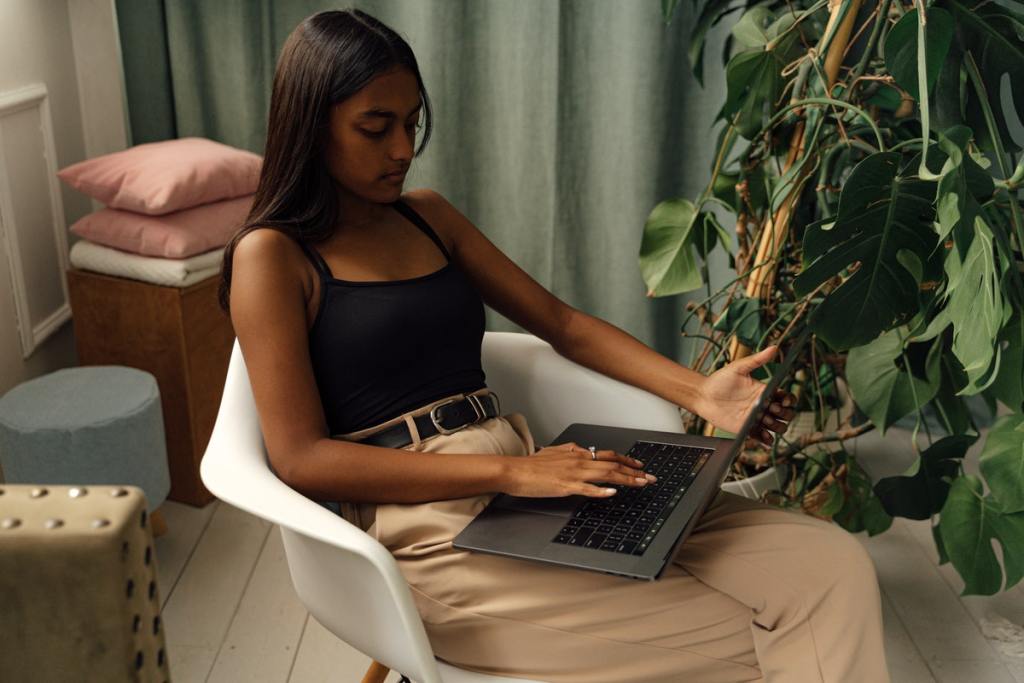 How does one teach a child to type?
As you can see, the skill of typing comes with its own set of perks. So how can you go about teaching your kids how to type? For starters, you can show them the correct sitting posture to use. Not only does proper posture prevent back and neck issues later in life, but it also helps increase productivity which benefits your child in the long term.
Next, you'll demonstrate the correct hand position. This will give your kids a sense of where to place which finger when hitting the keys. You can also make the comparison between typing and playing a video game. If you don't know where to place your fingers, you can't operate the controller correctly.
Finally, you can make this process enjoyable for them by including some fun typing games for kids.  Games tend to be more engaging than just drills alone. Plus, most games allow kids to keep track of their speed and accuracy.
What is the number one typing game?
In recent years, you may have encountered several typing games. However, some games prove to be more effective than others. One game, in particular, Type Fighter, has emerged as one of the most engaging for teens. It is a game where the person plays against an AI adversary by typing words as fast as they can against their opponent, and the one with the highest score wins. It improves speed and efficiency.
How to make typing fun?
There are also several other typing games for kids that are available. They can range from simple online exercises to writing blogs and researching topics that interest them. They include the following:
TypingClub is a website aimed at helping kids learn typing. With over 600 lessons, plus many videos and games, TypingClub covers everything from basic to highly advanced skills.
TapTyping – Typing Trainer transforms what kids love to do into an educational activity. Many kids love to use smartphones or tablets for typing purposes, so TapTyping – Typing Trainer teaches the proper touchscreen typing skills. With stats on how accurate or fast they type, kids can easily track their progress.
ABCya is an educational website with games aimed at young grade-schoolers. With free keyboarding games, kids who are taking their first typing steps will find the activities to be quite fun.
All in all, knowing how to type is a needed skill. The earlier one teaches or allows the child to learn, the better. After all, the ability to type from an early age helps kids to focus on what they are composing rather than just finding the letters and characters. Nonetheless, the teen years still present an opportunity to acquire this skill, and with many typing games for kids that are available, your son or daughter is sure to find the best site for practicing their keyboard prowess.
Editors' Recommendations