If you thought traveling with kids was stressful, try sending them off on a flight alone. Whether it's for winter break, summer vacation, or any other occasion, your child may need to travel without you, and you may ask yourself, "How old do you have to be to fly alone?"
All airlines have their own rules and regulations regarding unaccompanied minors, so it's important that parents or caregivers are aware that there isn't one specific set of rules that applies to all airlines. Before booking any trip, parents need to ensure they know the airline's policy regarding how old you have to be the fly alone and be aware that there are often extra fees that apply when a child flies without an adult.
When can children fly alone?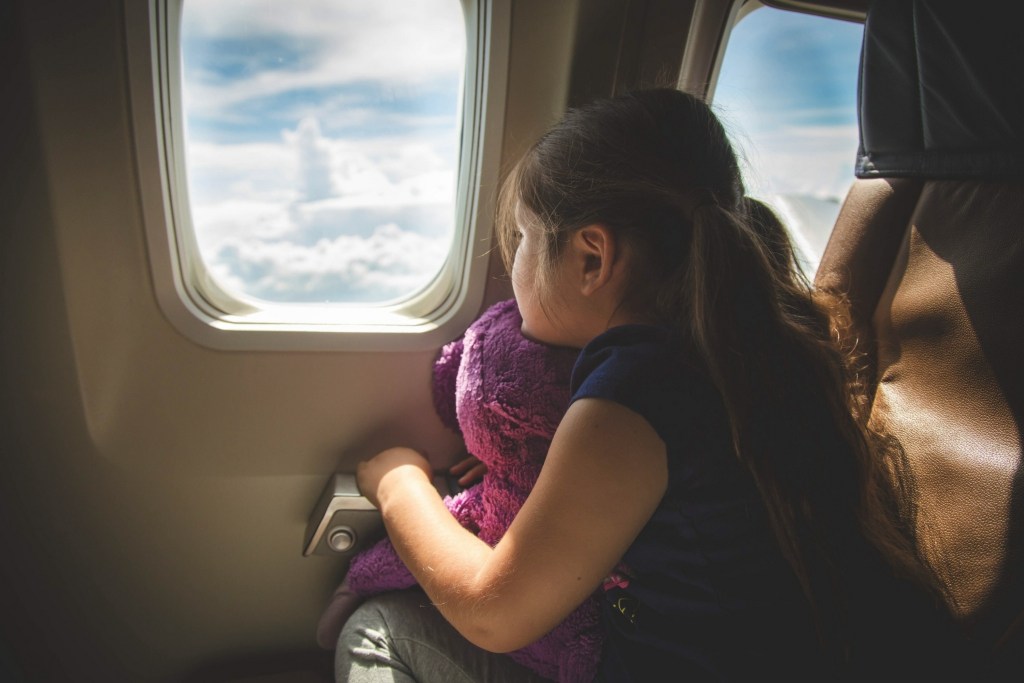 Typically, airlines have unaccompanied minor policies in place for children between the ages of 5 and 14 years old, which means children under 5 are not allowed to fly solo, regardless of whether they're traveling with an older unaccompanied minor or not.
Most airlines restrict unaccompanied minors between the ages of 5 and 7 years old to direct flights only, while those between the ages of 8 and 14 years are sometimes allowed to take a connecting flight through an approved city, depending on the airline. Because international age limits also vary, certain airlines won't allow an unaccompanied minor to travel internationally.
What happens when a child flies alone?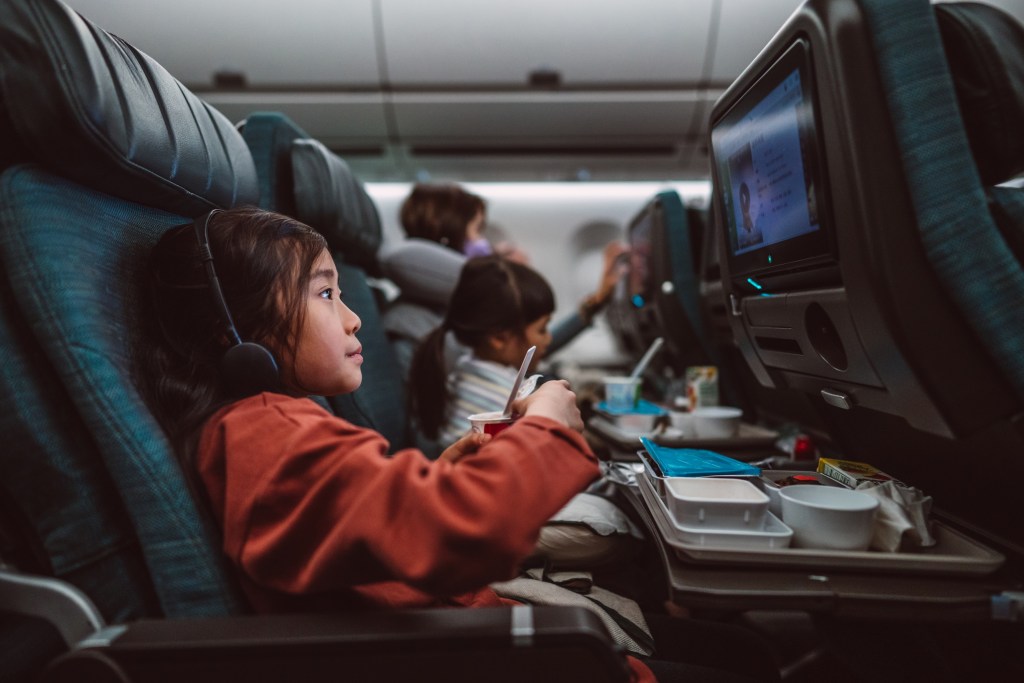 Although every airline has its own protocols when it comes to unaccompanied minors, most of them are very similar. Children need to be escorted to their airline by an adult who typically must remain with them until their plane has taken off unless the departing airport doesn't allow for this. These adults are given a special pass that will allow them to escort the child through security where they will remain as the child boards the plane.
It's important to arrive at the airport early enough to ensure ample time to fill out all necessary forms and get through security without feeling rushed. The airline will also require the name, phone number, and address of the adult responsible for picking up the child from the airport once the child arrives at the destination. Most airlines will board the child early and introduce them to the flight staff so they can feel comfortable while on board. They'll do their best to show the child around the plane and let them know things like where the bathroom is and how to work the entertainment system.
It is important that adults realize that airline staff aren't babysitters and won't be able to constantly monitor the child, but will check on your young one as often as their regular duties allow.
Can a child under 16 fly alone?
Children between the ages of 15 and 17 years old can fly with most airlines as standard customers, or as unaccompanied minors. The unaccompanied minor fee still applies on some airlines regardless of whether they choose to use the full service or not. Some airlines will still require a gate escort and parent or guardian contact for children between the ages of 15 and 17. Here are some of the unaccompanied minor policies for many of the major airlines. These policies are subject to change, so it's always best to check with your airline directly before you book any flights to confirm their most recent policy.
American Airlines requires all children between the ages of 5 to 14 who are traveling alone to use their unaccompanied minor service, but is optional for children between the ages of 15 and 17. There is a fee of $150 for this service on top of the ticket price, but does include siblings on the same flight.
Delta Airlines' unaccompanied minor program offers features like a trackable wristband and lounge for kids in certain cities. This service charges a fee of $150 each way and applies to travel within the United States and internationally on both nonstop and connecting flights, in addition to the adult fare ticket. This fee covers up to four children. This is a mandatory service for kids between the ages of 5 and 14 and optional for those between the ages of 15 to 17.
Children 12 years old and above are permitted to travel alone domestically with Hawaiian Airlines, while those between the ages of 5 to 11 must travel with someone who is at least 15 years old and traveling on the same flight. Hawaiian Airlines does not allow children under the age of 12 years to travel alone on international flights, but will allow those 12 and older to travel alone with proper documentation. Hawaiian Airlines' full unaccompanied minor policy does include their extra fee structure, too.
Jet Blue has a mandatory unaccompanied minor program for any child between the ages of 5 to 14 traveling alone. Although children over the age of 14 years old must be booked as an adult, additional services can be requested. Jet Blue charges a fee for unaccompanied minors of $150 per person, each way.
Southwest Airlines doesn't have an unaccompanied minor program for international flights but does allow for children between the ages of 5 to 11 to travel alone traveling without an accompanying passenger age 12 or older. They charge a fee of $50 each way.
United's unaccompanied minor program is mandatory for children between the ages of 5 to 14 who are traveling alone, and available as an option for those between the ages of 15 to 17. They only allow unaccompanied minors to travel on direct flights at a service fee of $150 each way, for up to two children.
If you're planning on sending your child on a flight alone, make sure you do your homework. Each airline has its unaccompanied minor policy clearly posted on their websites with many tips and tricks to help you make your child's solo travel a positive and safe experience. Fully preparing your child for what they can expect when flying alone as well as ensuring they're able to handle any issues that may arise can take a lot of stress out of the situation.
Editors' Recommendations