School's out for summer! While your children are probably pumped, you may be feeling a little less than thrilled at the prospect of working from home while your cooped-up kiddos make messes, start fights, and stare at screens all day. Suffice to say: It is not exactly ideal balancing mom or dad duty with a remote job.
Not sure what to do with kids when working from home? We've got a few ideas to streamline the stressful dog days of summer and manage your jam-packed schedule with their wide-open one.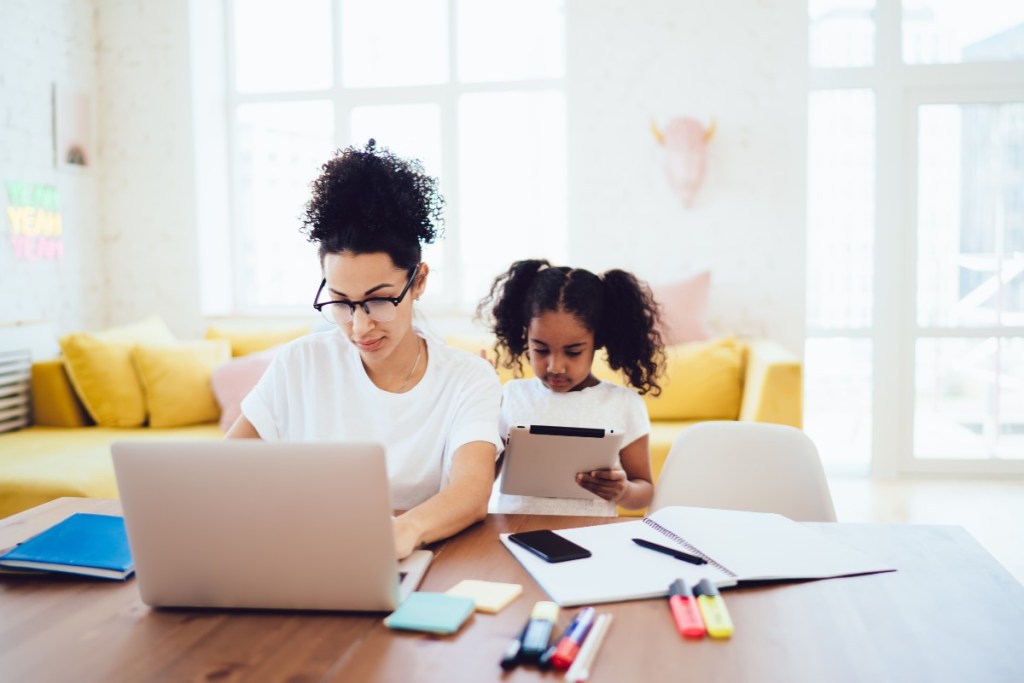 Sign your kiddos up for camp or classes
If you can swing it, sign your kiddos up for day camp. It will get them out of the house and out of your hair so you can focus on work. Moreover, it will have them playing outdoors all day — swimming, socializing, and capturing the flag. They will get home exhausted from a full day of fun in the sun. Truly, this is a win-win scenario.
There are also lots of camp options to switch things up in your kids' schedules — a week of half-day painting classes here and some STEAM sessions there can help stave off boredom and curb whining.
Establish a daily schedule for your kids
If your kids will be home with you all day, every day, you are going to want to establish a loose routine to ensure that you have your designated working hours and they have some semblance of structure. Yes, this is their summer vacation, but that does not mean it should be a free-for-all.
Schedule outdoor playtime, arts and crafts hour, movie time, reading, and other independent activities. Make sure you have extra supplies handy so they can keep themselves engaged. Consider rotating options every few days to keep things fresh and new.
Set boundaries at work
Don't allow yourself to be on call at all hours of the day and night. Set boundaries at work, and be vocal and unashamed about your need to step away from your desk to focus on family. If you work a traditional job, try to make sure that, after 5 or 6 p.m., you put the phone down and step away from the computer. While you are at it, schedule "off" hours into your work calendar — so colleagues know you are unreachable.
Prep meals and snacks in advance
Set your kids up for independent success by having healthy snacks within their reach — so they don't have to ask you every time they are "absolutely starving, Mom!" While you're at it, prep meals so that you don't have to pause to make sandwiches for your crew when lunchtime rolls around.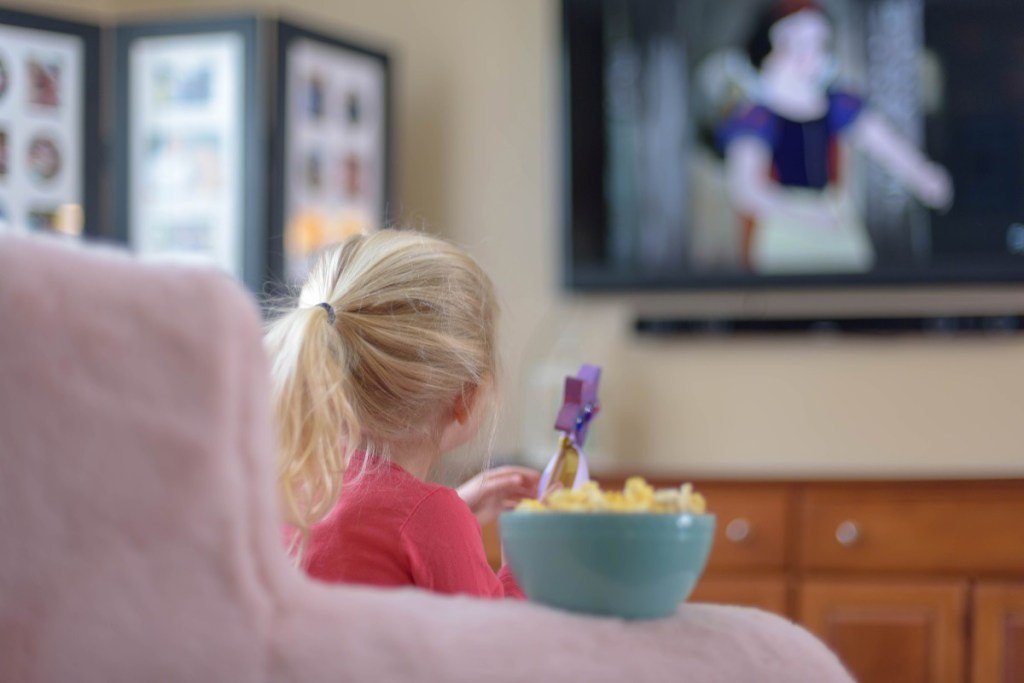 Limit screen time at home
It is easy and convenient to rely on computers, iPads, and televisions as babysitters. Left to their own devices, your children might watch mindless YouTube videos from the minute they wake up until it is time to go to bed (sleep, rise, repeat!). But, as adults, we know that this is not healthy for their minds or bodies. To this end, use screen time strategically and to your advantage. Schedule it when you really need solitude — if you have an important conference call or when you desperately need to meet a tight deadline. They'll get a privilege, and you'll get an uninterrupted hour.
Reward your kids (and yourself)
If your kids have been well-behaved during your busy day, make sure to acknowledge their efforts. Take them for ice cream or plan a weekend outing. Remember: It is not easy for you, but it's not ideal for them either.
Take some paid time off
If you have some vacation time that has gone unused, now might be a good time to cash it in. Even if you are not headed somewhere exciting, the kids and you will both benefit from some uninterrupted bonding. Plan day trips, enjoy some downtime, and make the most of it.
Managing kids while working from home is certainly not going to be an easy feat this summer. But with a little preparation and some established expectations (both at work and in your own household), you can set yourself — and your children — up for success.
Editors' Recommendations