With warmer weather and the promise of summer vacation nearing, many families are dreaming of getting away — especially after a year of social distancing, remote learning and seemingly unending staycations.
According to MMGY Travel Intelligence, leisure travelers are ready for the summer travel season: Travel optimism is back to pre-pandemic levels with Hawaii, Florida, California, Colorado, Alaska and New York topping the list of dreamed-about vacation spots.
And if you've got a trip planned, Apple has a new feature designed to make you feel a little safer about COVID-19 procedures at airports and help with that pre-trip checklist.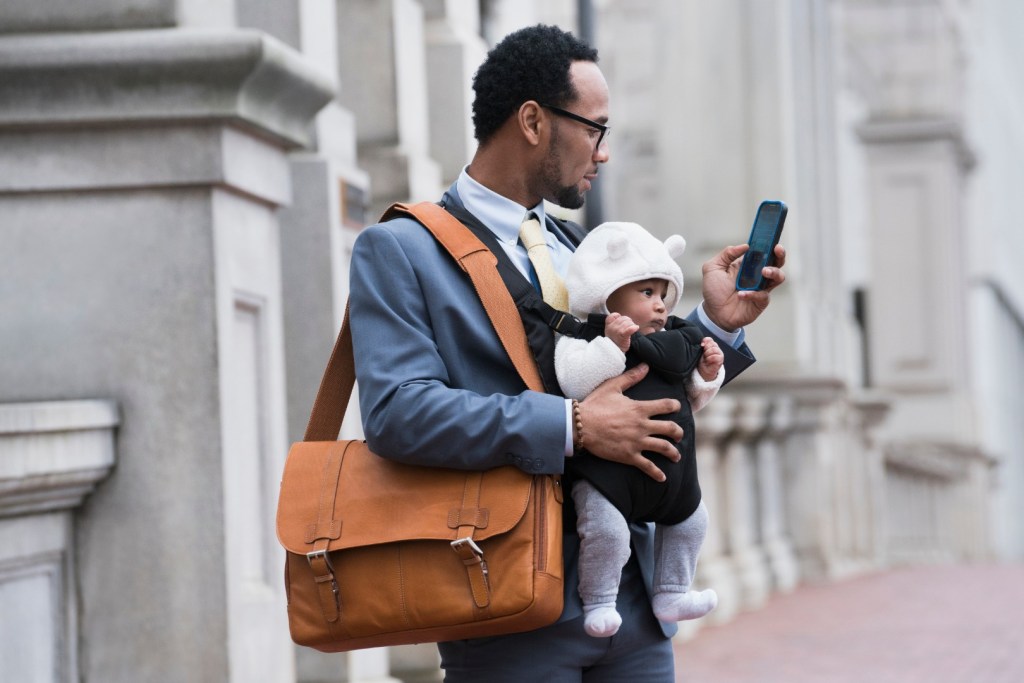 Apple Maps has the health info you need
With more and more people being vaccinated every day, we're starting to see the light at the end of the pandemic tunnel — so planning a family trip is nearing the top of parents' to-do lists. And, sometimes, there are trips you and your family can't avoid taking. In that case, Apple has introduced COVID-19 airport travel guidance in Apple Maps to let you breathe a little easier the next time you find yourself taking a cross-country trip.
Apple has partnered with Airports Council International (ACI) to display information collected from airports through ACI's web-based Health Measures Portal in Apple Maps. Detailed information includes health-related measures implemented at airports in response to COVID-19, so you don't have to worry about whether or not you'll feel safe bringing your little ones there. All of the information you need is right at your fingertips. Apple Maps now also has a link to each individual airport's COVID-19 website.
Not sure if you need to wear a mask or complete a health declaration form before flying? Apple Maps can tell you that. Other information you could find includes more detailed information on TSA and the security screening process, or what the quarantine guidelines in your destination are. What information is included depends on the individual airport, city, and state, but knowing this information can take away a little of the stress of planning a trip for the whole family. Forewarned is forearmed, right?
So, before you start packing up the suitcases, stuffing your kiddos' favorite snacks in carry-on bags, and trying to figure out which stroller you should take on the plane, grab your iPhone, iPad or Mac, and search your airport — and the one you're going to — on Apple Maps to make sure you're prepped and ready for the trip. All of the information you need will be right there on the airport's place card.
You can also download ACI's Check & Fly app if you prefer that method.
According to ACI World Director General Luis Felipe de Oliveira, this move was made to help restore passenger confidence in air travel. He noted:
"Having this information displayed in Apple Maps will help to make this crucial data much more broadly accessible to passengers. This will help passengers to plan their journeys and be reassured that their health and safety remains a priority for the industry as we all work toward a sustained return to operations and global connectivity."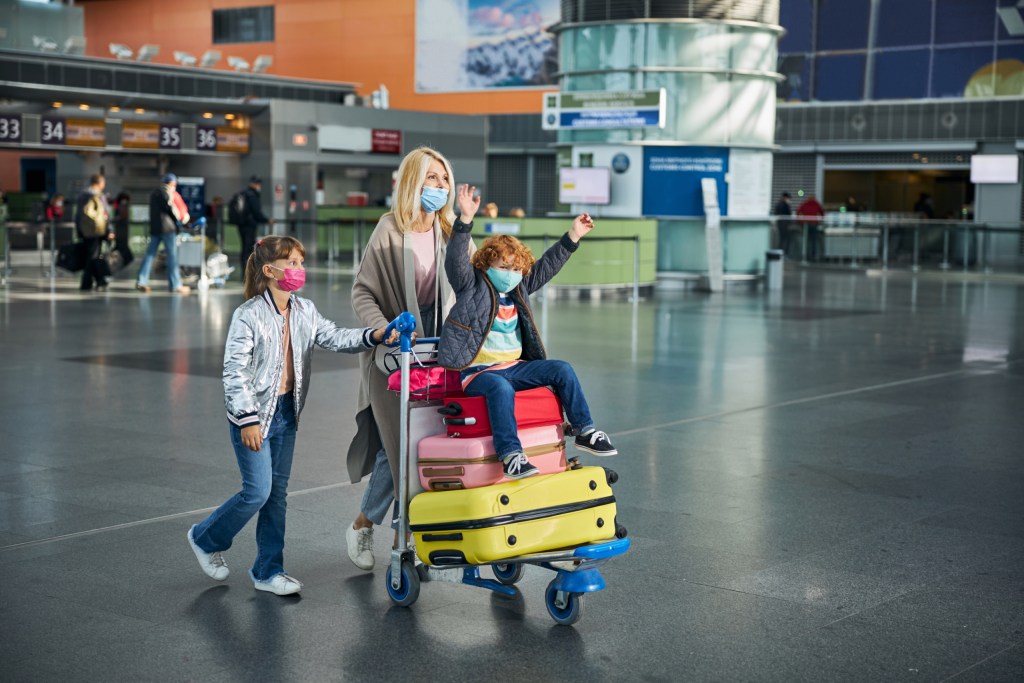 Should you travel?
While everyone is happily dreaming of beach resorts, theme parks, and trips to that favorite faraway city, the issue of health and safety is also at the forefront: Is it safe to travel just yet? The Centers for Disease Control and Prevention updated its guidance for fully vaccinated people, noting that they can travel safely within the United States and do not need to get tested before or after travel (unless their destination requires it) nor do they have to self-quarantine. They should, of course, continue proper safety measures like wearing a mask, staying six feet away from others, avoiding crowds, and washing their hands.
However, CDC Director Rochelle Walensky also cautioned in a White House press briefing that while fully vaccinated people can travel, she advocates "against travel overall."
Taking a trip with the whole family, especially on a plane, can be stressful even at the best of times. Between finding a way to pack up everyone's stuff in as few bags as possible to avoid baggage fees, making sure you get to the airport early enough to make it through security on time, and keeping your kids occupied on the plane for hours (especially when the altitude changes could be affecting their sensitive ears), parents have enough to deal with. Add in a pandemic, masks, and health declaration forms, and that's a lot on anyone's plate. Now, your Apple devices are making it so you can feel good about your airport choice and tick a couple of those things off your list a little easier.
Editors' Recommendations