Although the Halloween season includes candy, spooky attractions, and fun fall festivities, the one thing everyone gets the most excited about is dressing up. The only thing more exciting than an awesome individual costume is awesome group costumes. When it comes to coordinating your family of 5 Halloween costumes, things can get a little hectic. So, to reduce the stress and maximize the fun, check out some of these ideas for the best Halloween costumes for a five-person family.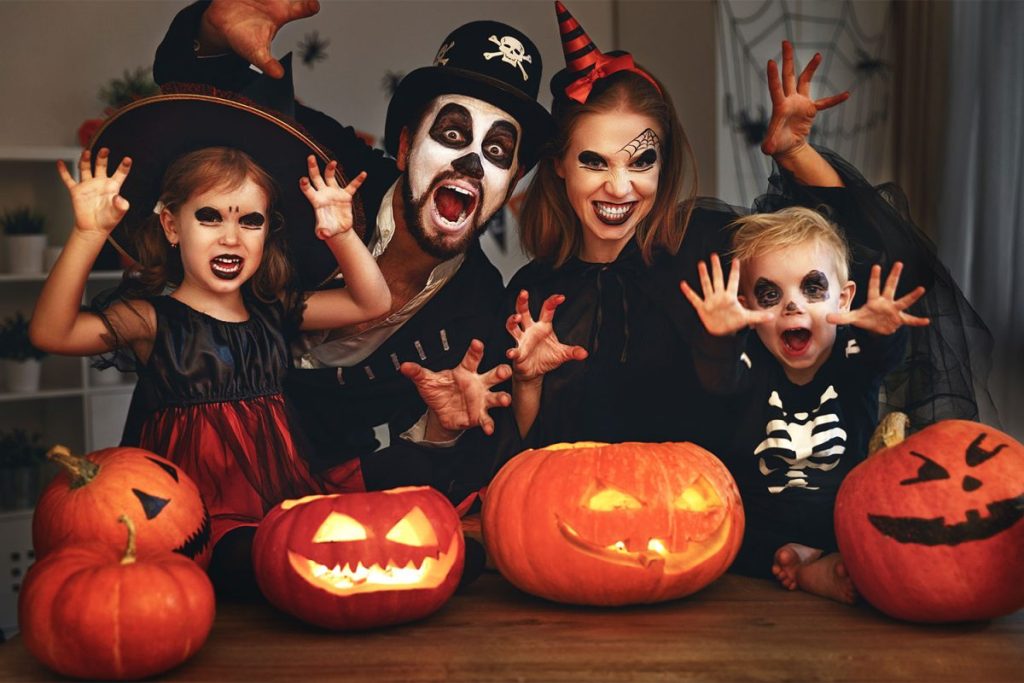 Use nature as a theme
Nature-inspired Halloween costumes can be cute, creepy, or crazy. The options are limited only to your imagination, but in case you need a little inspiration, here are some nature-inspired costume ideas for your family of five:
Become a family of your favorite animals, like deer, sheep, goats, or bears.
Keep it aquatic with ocean costumes like fish, coral, scuba diver, surfer, or sea mammals.
Channel the weather with outfits like sunshine, clouds, lightning, rain, or tornadoes.
Make it safari-themed and dress up as your favorite safari animals like zebras, giraffes, and tigers.
Dress up as your favorite movie/TV show characters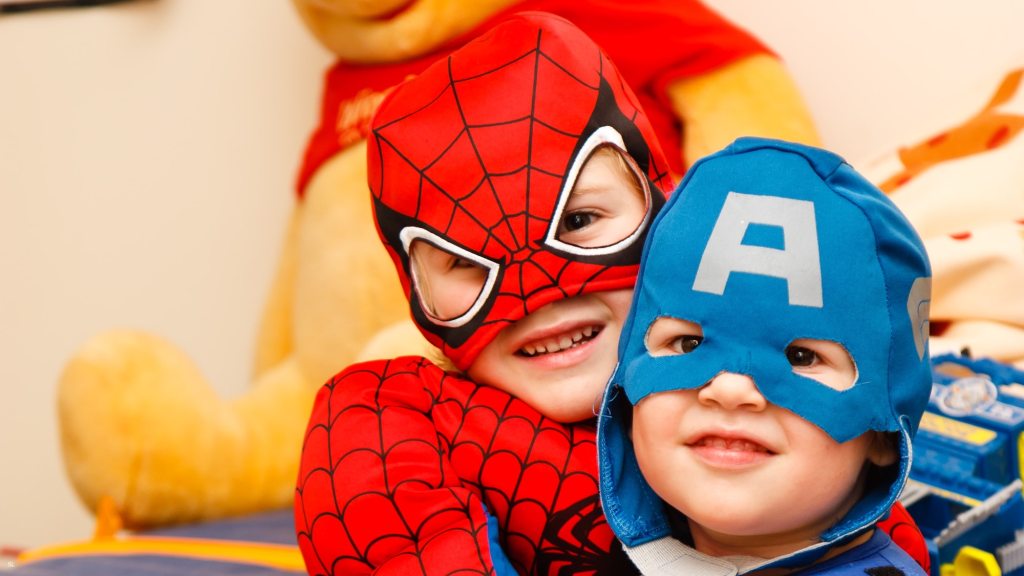 Pick your favorite characters
A classic costume for any individual or group is to dress up like your favorite on-screen characters. Having a family of five for this idea is great because you can recreate an entire cast in a lot of situations. Some movies or TV shows you can star in include:
Scooby-Doo – Characters include Velma, Shaggy, Scooby-Doo, Daphney, and Fred.
Toy Story – Characters to choose from include Sheriff Woody, Buzz Lightyear, Aliens, Little Bo-Peep, Rex, Slinky Dog, and Hamm.
The Wizard of Oz – Characters to choose from include Dorothy, the Tin Man, Scarecrow, the Cowardly Lion, Toto, and the Wicked Witch of the West.
The Avengers – Characters to choose from include Hulk, Iron Man, Thor, Captain America, Black Widow, Loki, and Pepper Pots.
Channel your inner singers/celebrities
If you have a favorite celebrity or reality TV show that you love, this can be the perfect opportunity to show your support. To ensure this costume is as successful as possible, it can be helpful to choose a celebrity or group of celebrities who have distinct characteristics for easy identification:
The Kardashians: Kim, Khloe, Kourtney, Kylie, and Kendall
The Spice Girls: Scary Spice, Sporty Spice, Baby Spice, Ginger Spice, and Posh Spice
NSYNC: Justin Timberlake, Joey Fatone, Chris Kirkpatrick, Lance Bass, and J.C. Chasez
The Backstreet Boys: Nick Carter, Kevin Richardson, Brian Littrell, A.J. McLean, and Howie Dorough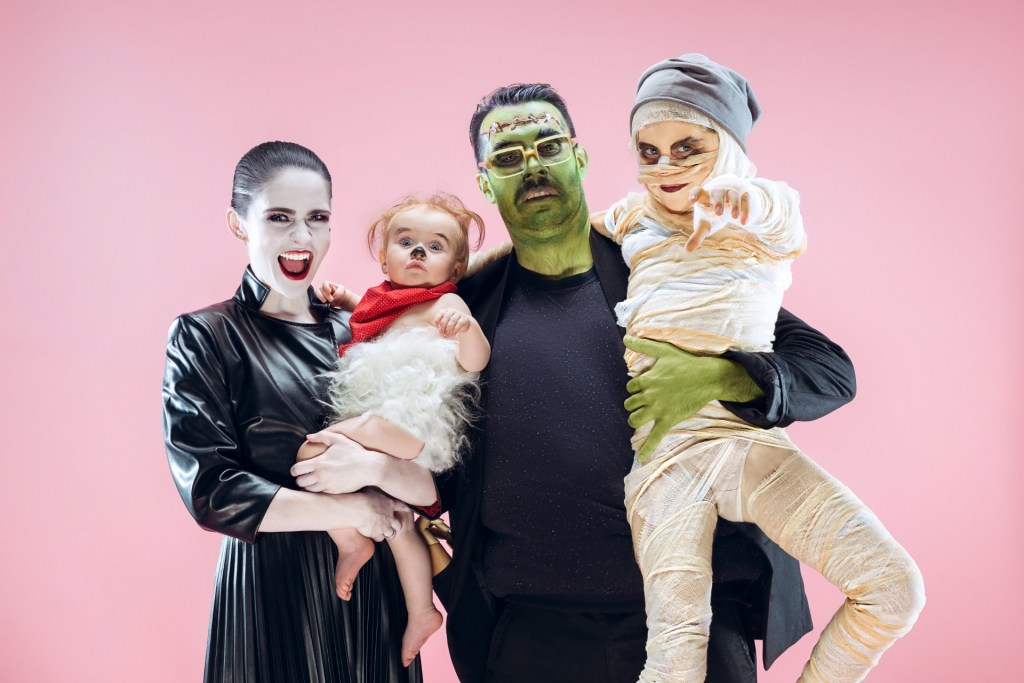 Become the creepy monster family on the street
Since this is Halloween after all, why not turn your cute family into a group of horrifying monsters? This idea is customizable to your own family of five, allowing you to find the perfect outfit for each member. You can either make your whole family the same monster or mix up different monsters to create a truly terrifying group. Some monsters to keep in mind include:
Witches
Skeletons
Zombies
Mummies
Dragons
Ghosts or spirits
Werewolves
Frankensteins
Vampires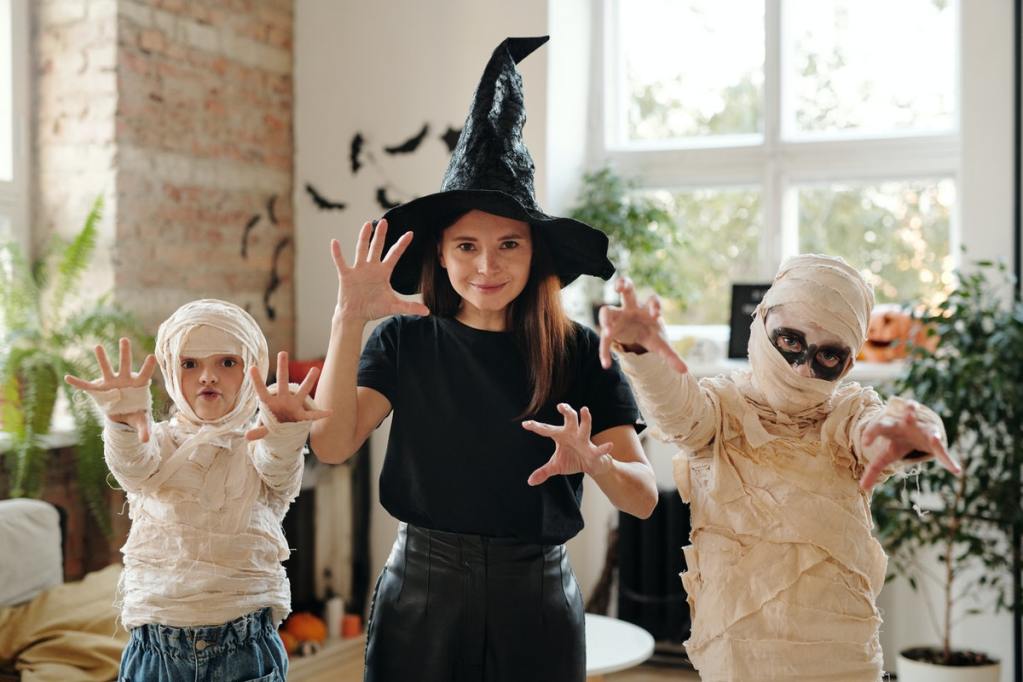 Dress up as a play on words
If your family loves a good wordplay puzzle, then this costume idea is perfect. The key to this idea is finding a phrase, name, or sentence that can be replicated with five costumes. Some of these phrases include:
Shark Week. Each family member can dress up in a shark costume. Each costume is labeled Monday through Friday to create a costume wordplay on the TV Show, Shark Week.
Domino's Pizza. Have four out of the five family members dress up as dominoes. The final family member can dress up as a slice of pizza to represent the beloved food chain: Domino's Pizza.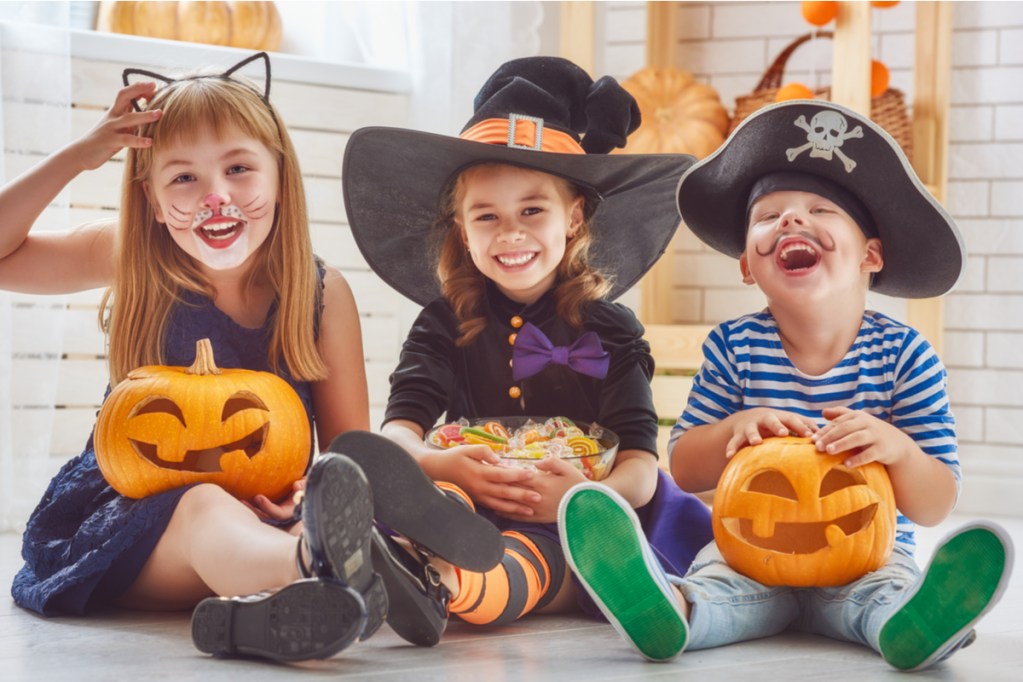 Become a family of foodies
You can never go wrong with a food-inspired Halloween costume. Some group Halloween costumes that are deliciously inspired by food:
Become your favorite candies.
Recreate dish staples of Thanksgiving dinner.
Create some comfort classics with fried foods.
Become the sweetest family on the block with dessert-inspired costumes.
Always eat your veggies with healthy vegetable costumes.
These ideas will make you the center of attention at any Halloween party. They are an adorable, creative, and fun way to bond as a family and enjoy Halloween. The great thing about all Halloween costumes is the ability to make them yourself.
You don't need to be a master seamstress to create some stunning outfits. It can be as simple as finding the right clothing, accessories, and props to create the perfect family of five Halloween costumes.
Editors' Recommendations