When your little one is old enough to start riding a bike is such an excited (and scary) time as a parent. Picking out their first bike is so much fun. But to help teach your precious babe how to grasp riding a bike, you need to start with a balance bike.
For kids around the age of 2, balance bikes are a great new toy to introduce to them. They don't have pedals, so you don't have to worry about that yet. It's the perfect way to teach your kids bike basics before graduating to a big kid bike. Enough chatting. Let's check out the best balance bikes for toddlers that you can get right now.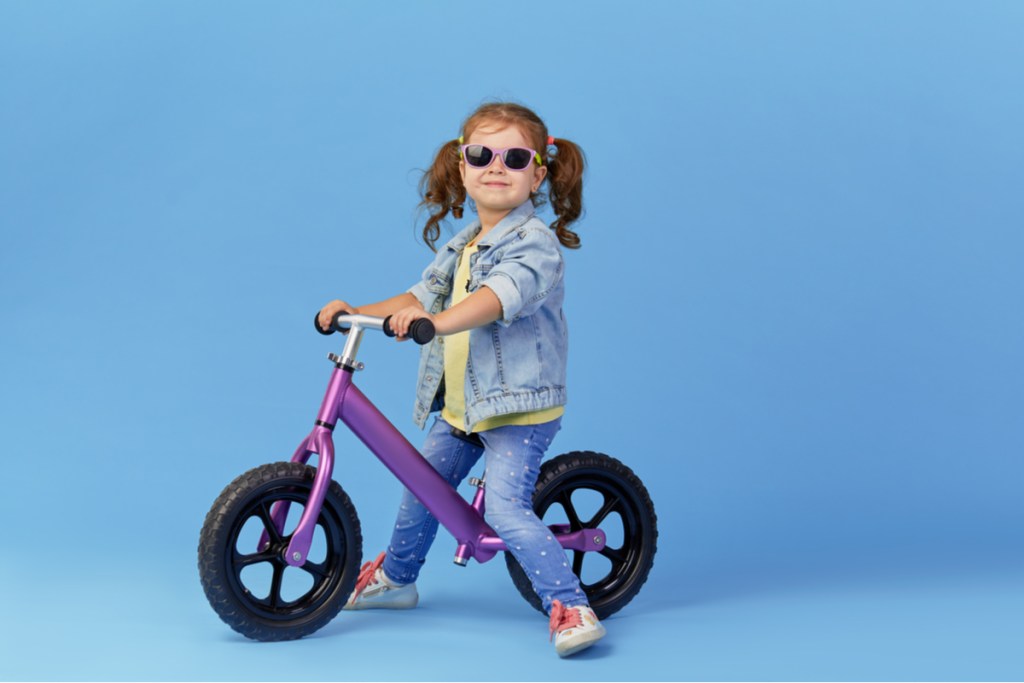 Your kid will love this bike as much as you'll love how easy it is to put this together. You don't need any tools (thank goodness) and your child will love how comfortable it is.
Flat-free tires
Extra padded seat
Weighs under 7 pounds
Comes in a variety of colors
You can adjust the seat and handlebar heights as your child grows. Thank you for not having to buy a new bike every 6 months.
With plenty of colors to choose from, your kid can pick their favorite. With plenty of safety features for your little one, this bike will be your favorite, and it's one of the best balance bikes for a 2-year-old.
This adorable option would make a great first bike for your tyke. It can be adjusted so it should last until your child is around 3 years old.
Comes with a matching helmet
Adjustable handlebars and seat
Can assemble in minutes
Not only can you adjust the bike as your child grows, but the helmet is CPSC Certified and can also be adjusted as your child grows. We love that.
It comes in blue and green or pink and blue so you have color options. But the best part is the price, which is very budget-friendly.
If you are nostalgic for your own childhood, then this bike is for you (or your child). Radio Flyer always mixes style and function perfectly. Your toddler can learn to balance, glide, and run with this bike. The handles and seat are adjustable to get the perfect fit for your kid.
Sleek Radio Flyer design
Grip tape on the frame for little feet
Cute bell to ring
From the classic whitewall tire to the adorable bell that your child will want to ring and ring and ring (and ring and ring), this bike doesn't have a con we can see. Other than maybe that bell if your toddler really likes it.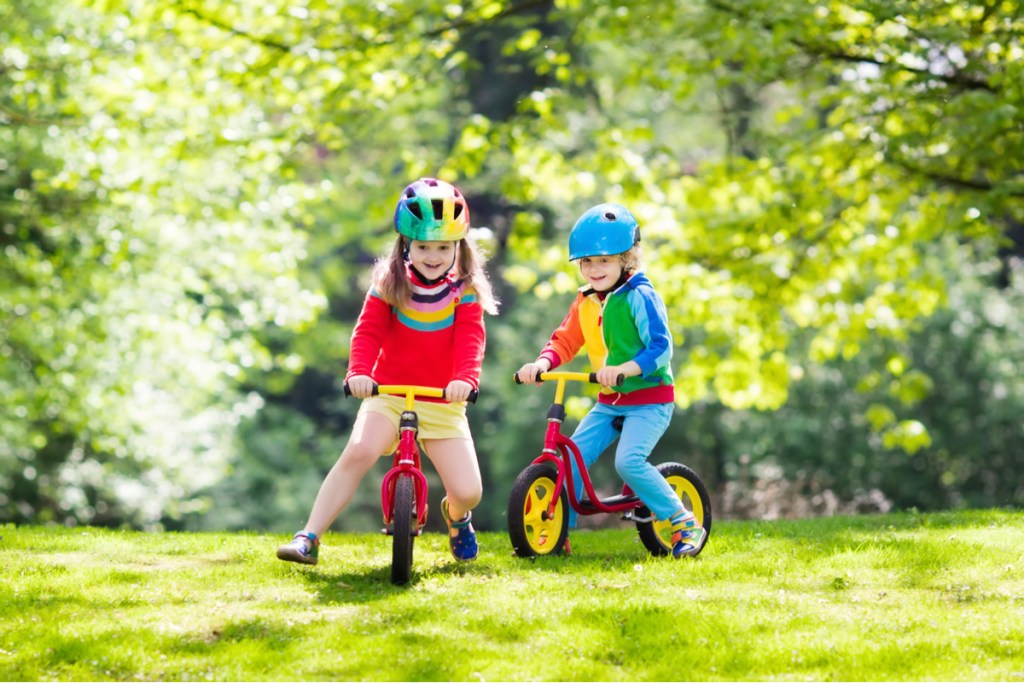 Another classic to get your little one is a Schwinn. This training bike is really easy to adjust to get it just where your kid needs it to be for easy riding. The overall theme of this bike is style and quality.
Tires are air-filled
Easy to learn balance
Comfortable padded seat
It also has a comfortable footrest that's a bit bigger than the others. If you want your child to get the basics of bike riding down and skip the training wheels, then this stylish Schwinn can get the job done.
This toddler bike is adorably cute and is a price any parent will love. It's stylish but fun and comes in a few different colors to choose from. You can adjust the seat and the handlebars and the light frame will be easy for your child to handle on their own.
Eva tires, won't puncture
Easy to steer handles
Weighs under 6 pounds
It also has an integrated handle so when your little one's legs are too tired, you can pick it up and carry it. Your kids will love the design and colors, and you'll love how easy it is for them to ride it.
If you want an eco-friendly bike for your child, look no further than this bamboo bike. Made from birch wood, this bike looks stunning. Not only does it look beautiful, but it is extremely well made.
Beautiful design
Economically friendly
Made of durable birch wood
This bike comes in a few gorgeous colors so you have options. What we really love about this one is that it starts as a training tricycle and can be converted to a balancing bike by altering the axle. You can also adjust the seat up or down a few inches to fit your child's height.
When your child has mastered his or her own personal balance, it's time to try out a balance bike. You can help improve their hand-eye coordination, get their balance, and help them self-regulate. You also don't have to worry about messing with a chain. What a win-win for everyone.
When your mini is ready, grab one of the best balance bikes for a 2-year-olds from our list and watch your child have the time of their life.
Editors' Recommendations