Valentines have been exchanged. The candy hearts are in a bowl. Valentine's Day dinner has been served. What sweeter way to end the day and bring the family even closer together than with a beloved movie to keep the loving mood going. These eight titles are suitable for most ages and are sure to get the heart pumping.
Best Valentine's Day movies on Netflix
A tale as old as time, as Belle, one of Disney's most beloved heroines, finds "new and a bit alarming" love with a cursed prince who was transformed by a witch into a hideous beast. The Oscar-winning musical score includes the show-stopping "Be Our Guest" and the romantic title tune. The character of Gaston, who vies for Belle's affections, is a good discussion starter about toxic masculinity.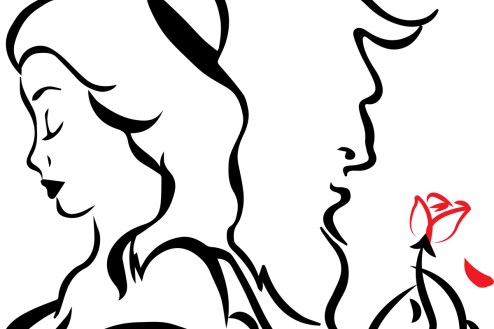 Best Valentine's Day movies on Hulu
The love story between Buttercup and farm boy Wesley has something for everyone: fighting. Torture. Revenge. Giants. Monsters. Chases. Escapes. True love. Miracles. What's not to love? But the heart of Rob Reiner's rollicking film based on William Goldman's book is the bond formed between a young boy and his grandfather over a shared story… even if it is "a kissing book."
Best Valentine's Day movies on Amazon
A streetwise "footloose and leash-free" mutt and a pampered cocker spaniel who feels displaced by the arrival in her household of a baby make for a screen couple that's a breed apart. This beloved Disney animated feature boasts one of the movies' most romantic scenes: the couple's back alley spaghetti dinner while being serenaded (although, one has to wonder how many other dogs Tramp has brought back to this restaurant if the owner automatically sets up a table and grabs his accordion).
Gene Kelly stars as Don Lockwood, a silent film star upended by the arrival of talking pictures. Debbie Reynolds costars as Kathy Selden, an aspiring actress. Can they survive the machinations of Don's clinging and clueless costar, Lina Lamont (Jean Hagan in her Oscar-nominated role)? If not the best movie musical ever, then it's certainly the most fun and entertaining. All the songs are great, with two iconic dance numbers, Donald O'Connor's aptly titled "Make 'Em Laugh" and Gene Kelly's solo splash, "Singin' in the Rain."
Best Valentine's Day movies on Disney+
Suppose a Disney-esque animated princess found herself transported to modern-day, live-action New York? That's the hilarious conceit of this, well, enchanting musical starring a winsome Amy Adams as Giselle, who works her magic not only on New York's wildlife (ever seen an army of mice clean a bathroom?) but on a single father (Patrick Dempsey) and his young daughter. Her former betrothed Prince Edward (James Marsden) and his girlfriend (Indena Manzel), not to mention a wicked queen (Susan Sarandon) threaten their happily-ever-after.
More Valentine's Day movies to watch
In this Oscar-winning fractured fairy tale, a fearsome ogre, repulsive, but with a good heart, sets out on a quest to rescue a beautiful princess who eagerly awaits "true love's kiss." Eddie Murphy as the talking Donkey ("It's getting him to shut up, that's the trick") does for Shrek what Robin Williams did for Aladdin. The clever script has cross-generational appeal: for parents, the nudge-nudge-wink-wink double-entendres, for older kids mildly rude jokes and gross-out humor, and for younger kids, the subversively funny takes on familiar fairy tale characters that are anything but Grimm.
Action speaks louder than words. Love drives the engine of Buster Keaton's rousing black and white, silent stunt-acular masterpiece. It's actually two love stories. The first is between Keaton, a Civil War-era engineer, and his train, which is stolen by Union soldiers. The second is between Keaton and Annabelle, who is on the train when it is taken. Now, Keaton will stop at nothing to get them both back.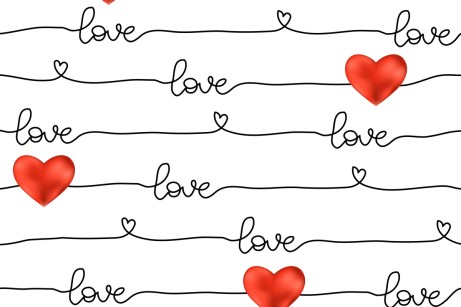 May the farce be with you! Several identical valises wind up in the wrong hands, creating hilarious confusion and chaos. Barbra Streisand stars as a free-spirited kook who sets her sights on buttoned-up and very much engaged Ryan O'Neal and will do and say anything to keep him near her, much to his embarrassment. Peter Bogdanovich's valentine to 1940s screwball comedy is a breathlessly-paced G-rated romp.
Sure, love isn't always a many splendored thing, but in these eight movies for Valentine's Day, you can rest assured that despite some ups and downs, love, sweet love, will prevail. And isn't that what the world needs now?
Editors' Recommendations