The Northeast holds so much history, adventure, and an almost magical quality that is perfect for families looking for things to do that will involve the whole group. From babies to teens to parents, there are countless fun-filled day trip ideas where you can spend checking out all the Northeast has to offer.
Whether your family is into getting outside and getting active, geeking out at museums, stopping at all of the attractions, can't get enough history, or loves to explore their silly side, we have your ultimate list of Northeast day trips that the entire family will find interesting. We also made sure that most of them are inside because we know the weather in the fall is unpredictable. Let's check out what your family can get up to.
Day trips for families in the northeast
While there is plenty to do in Connecticut, you won't want to visit without spending a full day at the Dinosaur State Park. You'll have miles of nature trails, seeing plant life that was around during the time of the dinos, real dinosaur tracks, interactive exhibits for the kids, a whole indoor museum, and so much more.
There is absolutely something for everyone, of any age, at this park. Dinosaurs always keep kids interested and what adult isn't still obsessed with "Jurassic Park?" Check out the events page to see if they have something coming up you can register for or see what exhibits are coming up on display.
Ice cream anyone? Sign us up! if you are wanting to spend some sweet time in Vermont, we suggest taking the family to Ben & Jerry's Factory. While tours are still on hold due to COVID, the play area and Flavor Graveyard are still open to check out. And of course, there's the ice cream. The Scoop Shop is completely open for your tastebuds to enjoy.
You can also zip over to the Lake Champlain Chocolates Factory to keep the sweet tooth train going. Kids can get some goodies and parents get some really nice chocolates for themselves. Grab a milkshake or hot chocolate and be so full you'll all have to be rolled out of there.
That won't take a whole day to check out, so when you are done, you can spend the rest of the time in Waterbury. It has plenty of family-friendly restaurants and a historic downtown area to explore.
Within driving distance from Portland, the Seashore Trolley Museum will bring out the kid in you while entertaining your own children. Boasting the world's biggest collection of trolley cars, this museum will have you spending the day looking at over 250 different trolleys from all over the world.
Then when your legs (and your kid's legs) don't want to walk anymore, take a beautiful countryside tour complete with narration aboard a – you guessed it – gorgeously restored trolley.
If your family loves to be on the go and do all of the things, Pennsylvania has plenty to do. Philadelphia alone can take up a whole day. From the steps where "Rocky" did his famous run to the Liberty Bell to Independence Hall, there is so much history to absorb, but in a fun way.
If you have older kids, there are plenty of cool Insta worthy spots for them to have fun with. The city is covered with amazingly gorgeous art murals all over buildings, so be prepared for your older kids and teens to want to all of the artsy pictures. There's also plenty of outdoor seating at most restaurants. Add in the museums and art galleries and you'll run out of time before you get to it all.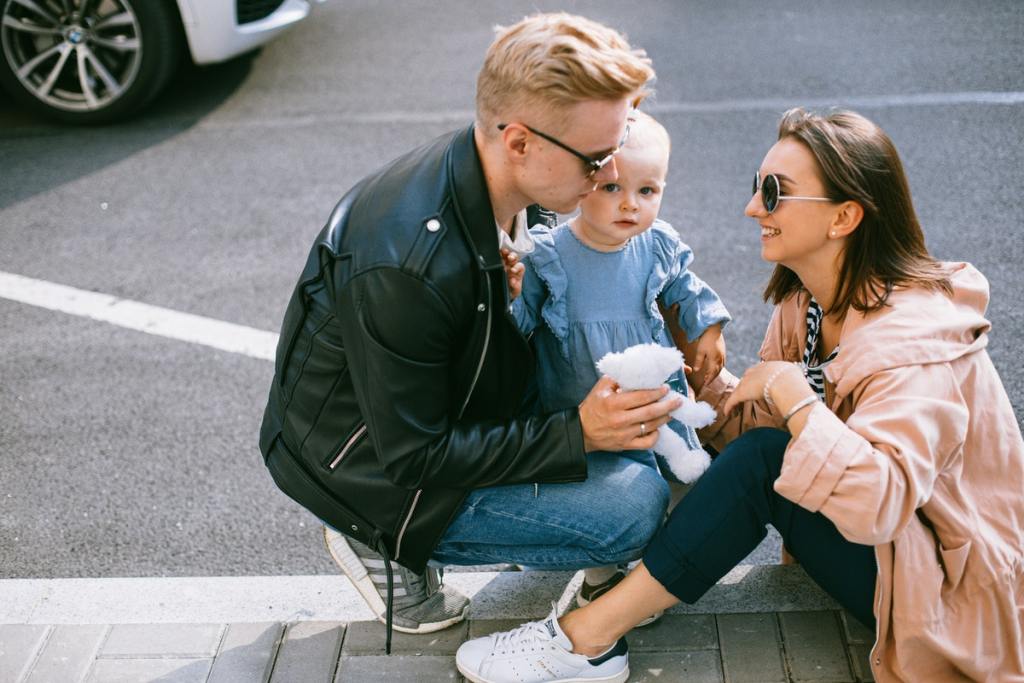 Historical Boston
If your kids are just a bit older and love history and old buildings and all things that would be in a "National Treasure" movie, then you have to take the family to Boston. Whether you hit a museum, enjoy cannolis in the North End, or walk the Freedom Trail for a good history lesson, this city has so much to offer. We admit that you won't get to everything in one day trip, but that just means you can plan your next trip as soon as you get back home.
You can't skip the Boston Children's Museum! They have updated a bunch of the kid's play areas the last few years, so even if you've been before, it's way cooler for the kids now. Museums are the perfect way to get the whole family involved and if the weather turns on you because it's Boston, then being indoors is a good thing.
If your kids love Lego (and we're sure that's every child) then you have to take them to Legoland Discovery Center. It's within driving distance of the museum, so these two alone would probably take up the entire day. We love that adults can't even enter without a child. It's everything Lego so how could the whole family not enjoy spending a few hours at Legoland?
The Northeast is packed with the best places to take the kids. Whether you have little ones or older kids that need a bit more visual stimulation to keep entertained, you can find it all somewhere in this part of the country. Countless museums, state parks, historical sites, beautiful scenery, tons of art, and more culture than you can immerse yourself in, you'll need a whole year to see the sites. But when looking for a day trip for families because that's all the time you have, look no further than this list.
Editors' Recommendations