Some historical sources suggest the Easter Bunny first hopped into the hearts of kids courtesy of German immigrants who introduced the custom of the "osterhare" in the 16th century. The osterhare is a hare who lays eggs. Easter is of course a significant religious holiday for Christians, but the Easter Bunny and all the fun tradition that hop along with him have become a central part of Easter Sunday.
One such tradition is the Easter egg hunt. It's believed the Germans also brought the tradition of egg hunting across the pond. In the 1800s, England's Queen Victoria helped to spread the popularity of Easter egg hunts. As a child, Victoria enjoyed egg hunts at Kensington Palace and continued the tradition. Kids of all ages love egg hunts on Easter, but as parents know, all the participants don't always have an awesome time finding those hidden eggs. One or more kids often end up crying. Others are disgruntled about how many eggs they found and let's not mention the fights over who found an egg first. Don't worry though. We've got a few tips on how to make your Easter egg hunt a success.
What ages are best for an Easter egg hunt?
There really isn't an age range for Easter egg hunts because it's a holiday tradition and kids enjoy it. Children two and under need a parent to help them and probably aren't as interested as kids ages three and up. Egg hunts are typically the most fun with 3 to 6-year-olds. At this age, kids may or may not need help and are just excited every time they find an egg. By the time kids are between the ages of seven and 10, egg hunts can get quite competitive, especially if the contents aren't just candy.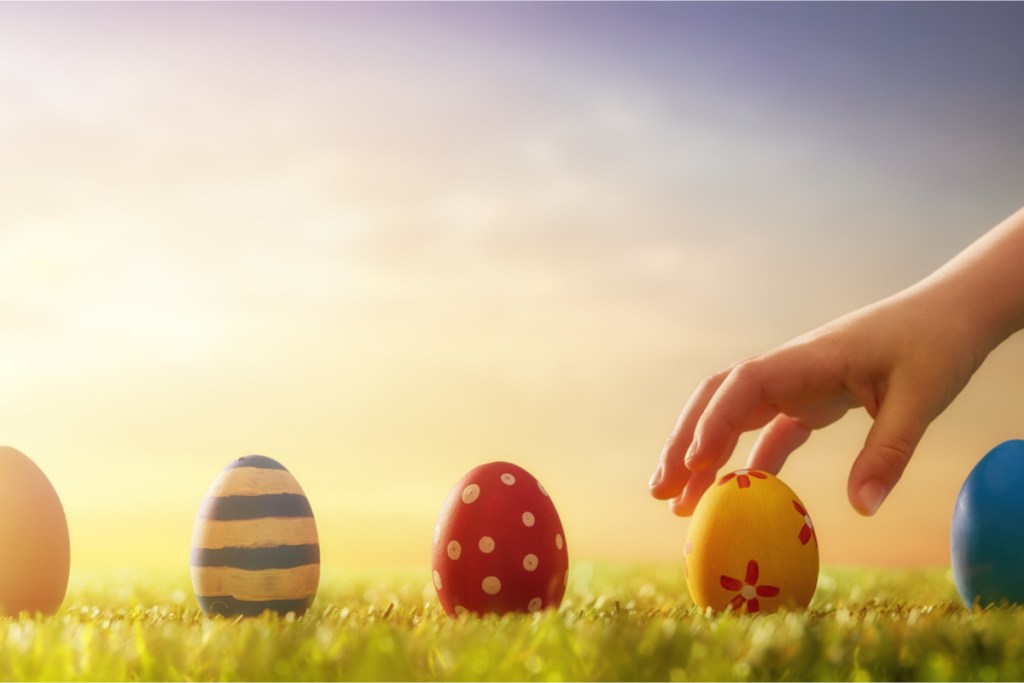 How to keep young kids engaged?
Those pictures of little ones wandering around with basket in hand looking for eggs are always adorable. The truth is though once babies or toddlers find an egg, they usually plop down on the grass to play with it. Parents may want the hunt to continue, but little ones are content. Some children, regardless of age, will lose interest in an Easter egg hunt pretty quickly especially if they think the older kids are getting all the eggs. Thankfully, there are ways to keep all the participants engaged.
In order to keep the egg hunt from being a free-for-all with the older kids getting to the eggs first, color or size code the eggs before hiding them. For example, hide only large plastic eggs for kids three and under. Bigger eggs are easier to find and hold for little hands. The big eggs are off-limits to older kids. To make the egg hunt more challenging, assign age groups certain colors to find. Make the hiding places accessible for younger children and harder for older ones.
Another way to keep kids engaged during an egg hunt is to have a name hunt. Pick a color for each child. Then, spell his or her first and last name by writing one letter in a Sharpie on each egg. The participants must locate all the eggs spelling their names.
Adding a twist like color coding or a name hunt helps to keep the participants invested and keeps the hunt from being over in just a few minutes. Eggs don't have to be filled with just candy either.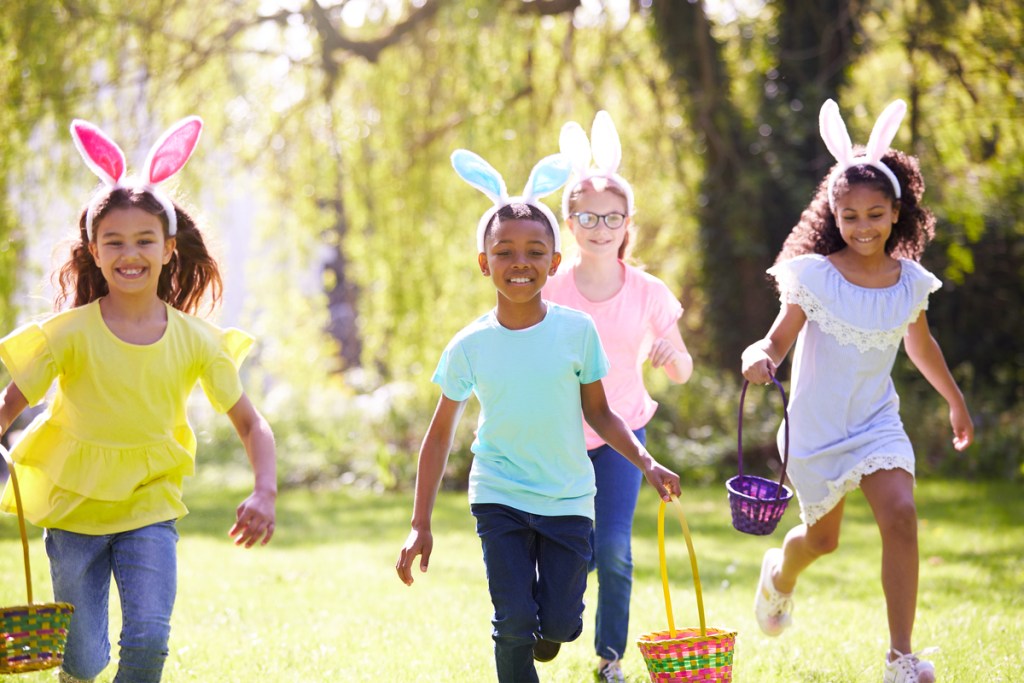 Best Easter egg hunt ideas for older kids
As kids get older, the joy of just finding an egg evaporates quickly. A two-year-old will happily find an egg and sit down and play with it. When kids get older, they're not so easy to satisfy. Here are some fun Easter egg hunt ideas for your older kiddos.
Puzzle hunt: Purchase a 500-piece jigsaw puzzle and hide pieces in each egg. Once all the eggs have been found, everyone sits down to put the puzzle together.
Treasure egg hunt: Place clues to a family treasure everyone will enjoy inside a portion of the eggs. As each clue is found, place it on a bulletin or wipe board. Once all the clues have been located, the participants work together to find where the treasure is hidden.
Evening egg hunt: Change up the tradition by having an evening egg hunt for older kids. Place mini glow sticks inside each egg before hiding. You can still place candy or money inside, but the eggs will glow brighter if they're empty.
Scrabble hunt: Assign each child a color of eggs to find. Before hiding, place Scrabble letter tiles inside each egg. Once the participants find their eggs, kick off a round of Easter Scrabble. You can use the same idea with other games or buy a new game for the occasion.
Neighborhood egg hunt: Plan a neighborhood-wide egg hunt with each home hiding the same number of eggs. Designate a meeting spot and give the kids a time limit.
Most Easter egg hunts have multiple ages ranges involved. In order to keep younger ones from getting run over and to avoid tears, color code the hidden eggs according to the age ranges. Large eggs work best for little ones. Keep the hiding places simple for the younger set and more challenging for older children. To keep everyone in the hunt, try changing up the theme of the hunt or hold it at night.
Editors' Recommendations