Your preschooler is turning five! It's a milestone birthday as he or she gets ready to take the step toward that exciting first day of kindergarten. Planning a party for your soon-to-be 5-year-old is fun because kids are relatively easy to please at this age. So, don't worry. There are plenty of cool 5-year-old party ideas that will make your birthday boy or girl super happy. So, let's get this party started with five fabulous themes for a fifth birthday party, especially if you and your kiddo love outdoor parties.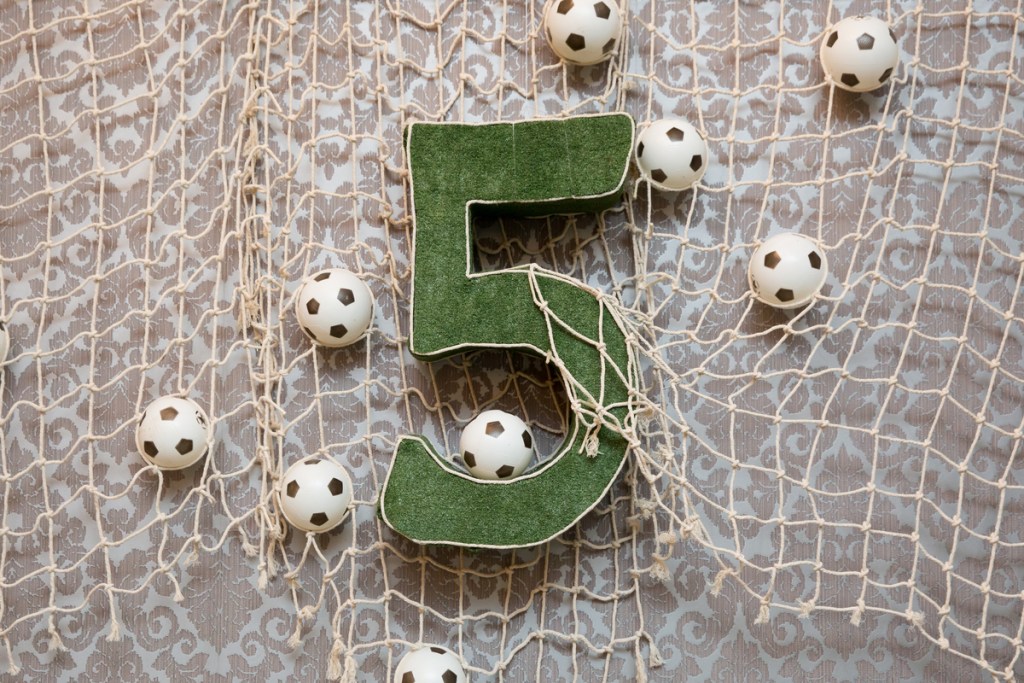 5-year-old birthday party ideas
Kick it
The 4- and 5-year-old set needs to be active, and many of them probably have just started lacing up the cleats to give soccer a try. If yours is loving soccer, then a soccer party is a major score. Plenty of indoor facilities host soccer birthday parties, but if you don't want to use a venue, you can certainly hold your own. If your backyard is large enough, you can turn it into a soccer field. Otherwise, check field availability at a neighborhood park or high school. Sometimes, permits are required, so check with your town's recreation department first.
Have the guests wear cleats. (Sneakers are okay, too.) Set up a goal and order enough size 3 soccer balls for all the guests. You can even personalize each ball with the guest's name, so it can double as the party favor. If Mom and Dad aren't soccer-oriented, consider hiring a high school soccer player to lead soccer-related games. Accessorize with soccer decorations, plates, and napkins, and order a soccer cake or cupcake cake. Just be sure to have plenty of water bottles and juice boxes on hand because the players will get thirsty.
Play ball
T-ball is another classic game for four- and five-year-olds, and this beginning step for baseball and softball makes for a fun and low-stress party. Luckily, you don't necessarily need a field to organize a T-ball game. You can do it in the yard with bases, a ball, and a tee. Go baseball-crazy with the decorations. A baseball cupcake cake is a home run. Have an outdoor movie ready to go in case the kids get bored or tired. (The Sandlot is the perfect family-friendly film for a T-ball party.) For favors, you can give each guest a T-ball bat and ball. You can even personalize each bat with a paint marker.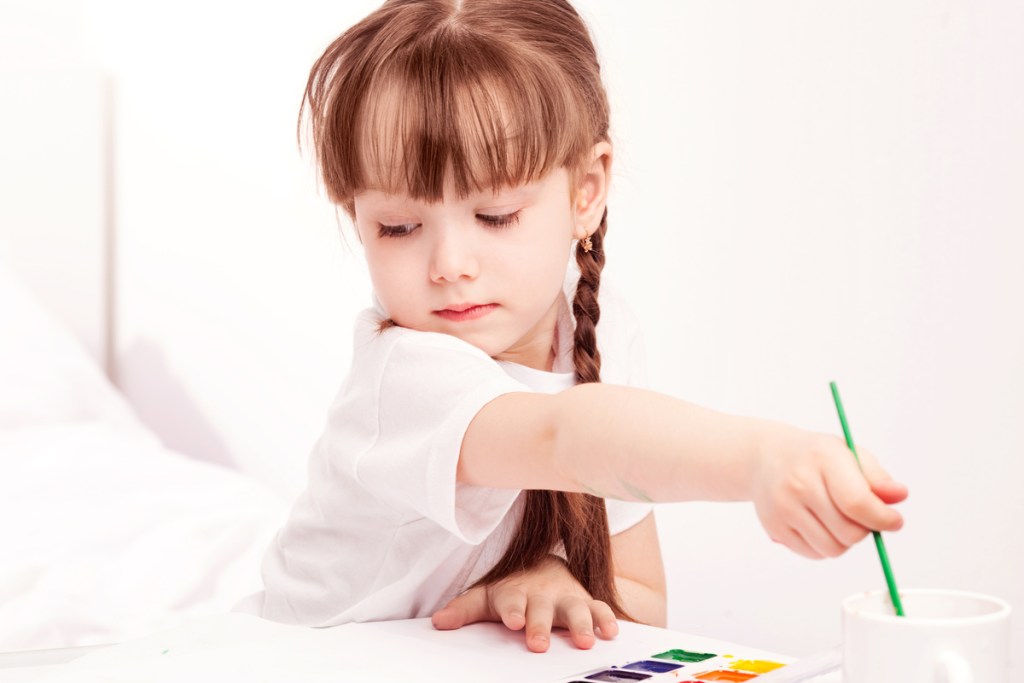 Painting party
Preschoolers and kindergarteners enjoy crafts, and painting is always a big hit. If you're looking for a venue, try a painting studio that specializes in painting parties for younger kids. Many studios also do virtual paints and will send you all the necessary supplies beforehand. If possible, set up the painting party outside or under a tent to make for a low-stress cleanup.
Another option for an art party is to set up different stations, where the guests rotate to do different crafts. One station could be finger or sponge painting, while others could be seasonal or birthday-related crafts. A cute favor would be a personalized art apron or a watercolor paint set. For decorations, have fun with an array of primary colors and top off the theme with a rainbow cake.
Let's ride
If your birthday boy or girl has a warmer-weather birthday, a different and fun party idea is a wheels party. Invite guests to bring their bike, scooter, trike, or their favorite ride along with a helmet to a neighborhood park with a bike path. See if you need to rent the picnic area ahead of time or if you just need to snag the tables. Decorate with a bicycle or Hot Wheels accessories. Once all the guests arrive and have their helmets on, hit the road for a fun ride around the park. An added bonus is some time spent on the park's playground. If a park isn't an option, set up an obstacle-type course in your driveway or along the sidewalk. Use cones or other fun objects to ride around like big stuffed animals.
Have plenty of drinks on hand for the riders. Celebrate with a cupcake cake in the shape of a bicycle. Personalized water bottles are a cute and useful party favor.
Nature hike
For birthday boys or girls who love the great outdoors, a family-friendly hike is a unique party that gets kids outside and into nature. Check out local trails in your area. One with a nature center is ideal because you might be able to arrange a presentation from a park ranger. Choose a simple hiking trail that's about a mile long. Anything longer may be too much for younger kids.
Give each hiker a pair of kid-sized binoculars. You can personalize each one with a paint marker along with a water bottle and trail mix to snack on. Place all their hiking goodies into a personalized sack, which doubles as a party favor. Celebrate after the hike with cupcakes at a picnic area at the end of the trail.
Active, structured parties are perfect picks for a soon-to-be 5-year-old. Even better if you can get kids outside! Your birthday boy or girl will have a blast at one of these fab themes for their big day. Remember, if you're holding an outdoor party, have a rain date ready and put it on the invite. Etsy and Zazzle have adorable custom-made invites to fit your party's theme.
Editors' Recommendations