Congratulations! Your little one is turning 4. This is such an exciting age and so much fun to plan an exciting birthday celebration for. Preschoolers are curious, have a great deal of energy, and love to play. When putting together a fabulous fourth birthday party, you'll need to have an engaging theme, but you also don't want to overload yourself with added stress. Thankfully, soon-to-be 4-year-olds have a wealth of interests to choose an inviting theme from.
Whether you're hosting at home or holding the party at a venue, the theme sets the tone for the party's decor, cake, and goodie bags. To avoid giving yourself extra anxiety, pick a theme that's easy to implement, easy on the budget, and of course, one that kids will be excited about. There are quite a few 4-year-old birthday party ideas that are super fun for the kiddos and low-stress for you.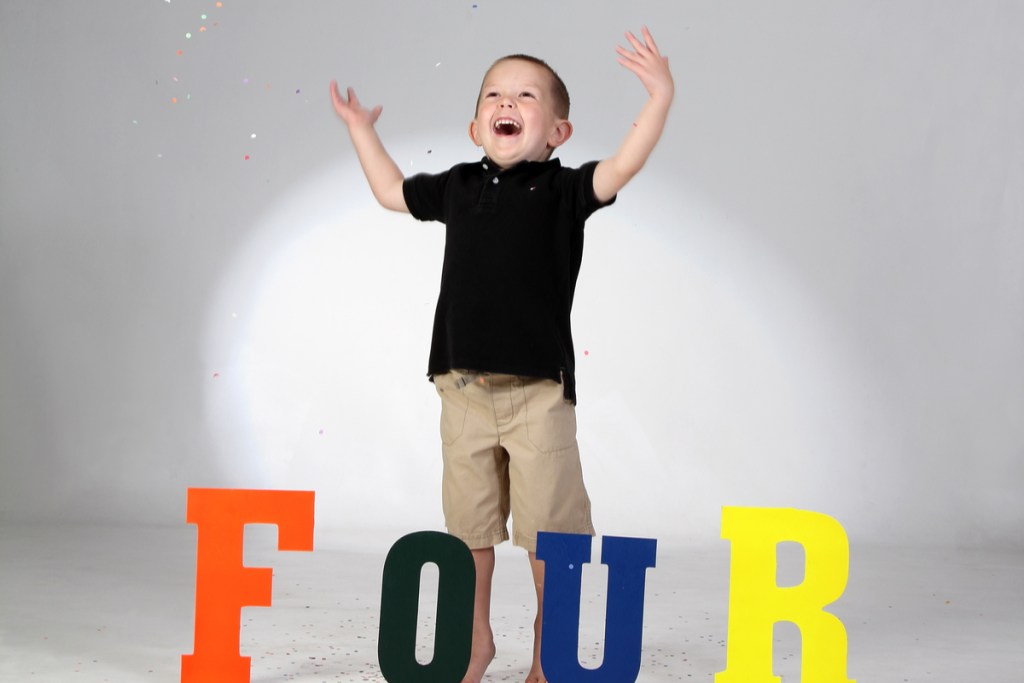 4-year-old birthday party ideas
Before you can decide on a theme for your preschooler's birthday bash, you have to figure out where you want to hold the party. If you pick a venue, the place sets the tone for the party. Most of the time, the theme comes out in the party room with accessories to highlight the tone of the party. At-home birthday parties allow for a lot more creativity. With a little magic and a trip to the local dollar store, you can turn your backyard into a fairyland or a castle.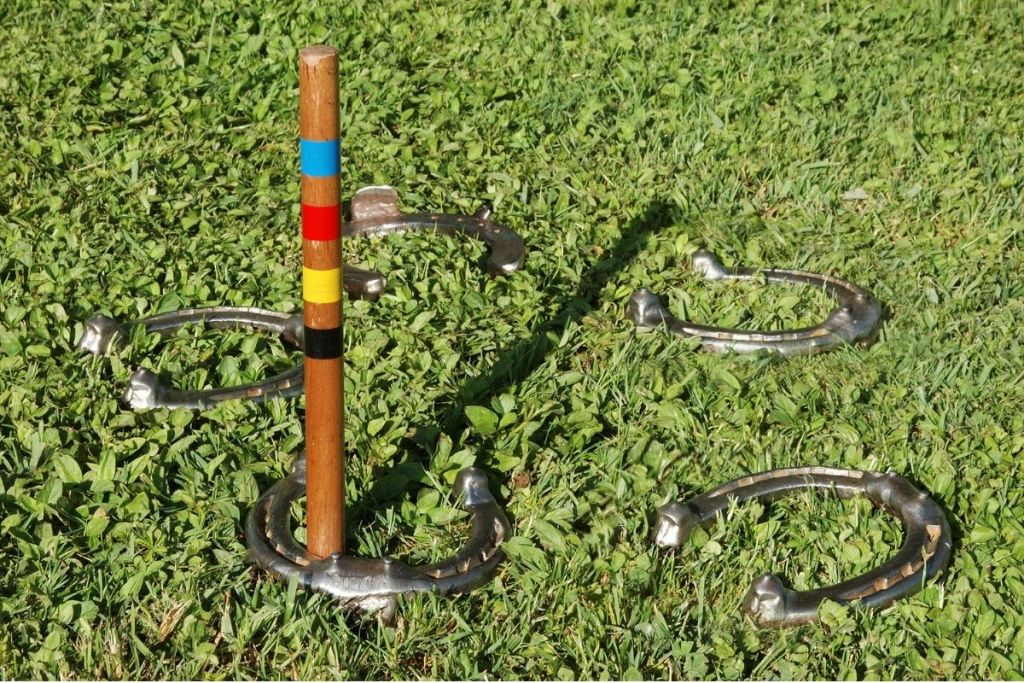 Outdoor 4-year-old birthday party ideas
Holding a birthday party for your upcoming 4-year-old's big day outdoors is a perfect pick for active preschoolers. Just be sure to build in a rain date for the party so you don't have to stress about the weather. When heading outside for your kid's birthday party, try one of these fun themes kiddos enjoy.
Camping
If your little guy or gal loves the great outdoors and has a birthday with an ideal seasonal temperature for a backyard party, a camping theme is an amazing idea. It is definitely something different, and being outside makes it easier to organize interactive activities the kids will enjoy and simplifies cleanup.
Incorporate camping favorites like making s'mores, roasting marshmallows and hot dogs, telling or reading stories around a fire pit, and playing backyard games like cornhole. Plan a scavenger hunt and use binoculars or small magnifying glasses to get a closer look at nature in your own backyard. For goodie bags, send home marshmallows, chocolate bars, and graham crackers for making s'mores at home.
Ice cream
Everyone screams for ice cream, and an entire party devoted to this delectable treat is definitely going to be cool! Streamers in bold colors set the tone. Get matching party hats — a cone-shaped traditional one will certainly complement the ice-cream theme. Kids have basic tastes, so you don't have to go crazy with the flavors. Vanilla, chocolate, and strawberry are the ice cream flavors most preschoolers eat. You can change things up by adding tasty toppings like M&Ms, sprinkles, cookie dough, chocolate chips, whipped cream, and whatever else the guest of honor would appreciate.
It's always a good idea to avoid any peanut-related toppings. Check beforehand if any of the partygoers have food allergies. There are vegan ice cream options for any kids allergic to dairy. With ice cream as the main course, you won't need to worry about the cake.
For activities, try to plan games using ice cream as inspiration. Think ice-cream bingo and spoon-and-cherry relay races. Another fun idea would be to set up a scavenger hunt where the guests need to follow clues to find the hidden toppings. For this game, leave the toppings in unopened containers for the kids to find. Then, dish out the toppings. A cute party favor would be a personalized ice cream cup with a spoon.
Beach
A beach or summer theme is always fun regardless of the time of year your 4-year-old's party will be. Personalized pails with a shovel make cute and useful party favor. If the weather is hot, organize backyard games with water, beach balls, and pool noodles. Set up a baby pool with water and one with sand, and include beach toys, too. For food, you can go with a barbecue theme or the kid-favorite pizza.
If you do have a pool and want to incorporate a pool party along with the beach theme, just remember that some of the guests won't be the best swimmers. Have swimmies, pool noodles, and life jackets on hand or ask the partygoers to bring their own. If possible, hire a certified lifeguard to watch the pool from the time guests arrive until they leave. This will ensure the safety of all the guests and let you enjoy the party along with your child.
Sports
Kiddos who are 4 years of age love to play sports, and many of them may be participating in soccer or T-ball, which makes a sports theme a fun option, too. Holding the party at an indoor sports facility where the birthday boy or girl gets to choose the activities takes the stress off you. Part of the package usually includes a party host to organize and lead games.
For decorations, go with your child's favorite sport. Balls are a party favor kids will enjoy. For an outside sports part in the backyard, set up stations for different sports activities. Be sure to have extra hands to man each a sports station.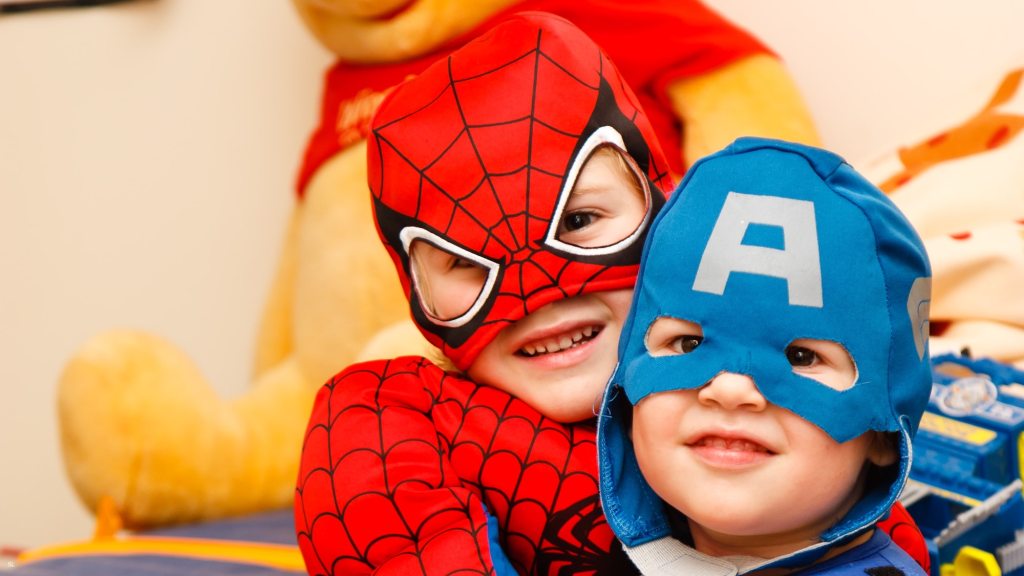 Indoor 4-year-old birthday party ideas
If you'd rather not worry about whether Mother Nature is going to rain on your kiddo's party, plan an inside party to celebrate your 4-year-old. The key to holding a successful indoor party for preschoolers that won't turn chaotic is to keep the theme structured and short.
Pajama party
Preschoolers are absolutely thrilled when it's pajama day in school. So, why not have a 4-year-old pajama birthday party? But don't worry — it doesn't have to be a true sleepover. The party can be late afternoon or earlier in the day. Deck the party area in bright colors and have guests bring a sleeping bag or blanket so they can cuddle up to it. Kids will love wearing their favorite PJs.
Party activities can include a movie and some story time with top preschool book series, including "Pete the Cat," "Curious George," "Clifford the Big Red Dog," and "The Berenstain Bears." Have popcorn on hand for snacking. If you need extra activities, have board games available. A cookie or doughnut cake is a yummy change of pace. Hot cocoa mix and cookies make a delicious goodie bag to go.
Superheroes
What 4-year-old doesn't love superheroes? Have your little one and their little guests dress up as their favorites and be sure to pick up party favors that go along with whatever character the birthday girl or boy happens to like best. Seeing all those little kids running around in capes will surely make for some Insta-worthy moments. Have super snacks and play active games, such as bean bag toss, and set up a backyard obstacle course for all those superheroes to show off their superpowers.
Craft party
One thing's for certain, you can't go wrong with having crafts for little hands to put together during a party! As a bonus, whatever crafts you choose to make can double as a party favor for guests to take home. You could have them paint rocks, t-shirts, or a craft apron to use. For something simpler, set up construction paper crafts with markers and crayons. If you decide to paint, have the painting station outside for an easier cleanup. Top off the party by having kids decorate their own cupcakes and cookies for a sweet birthday snack.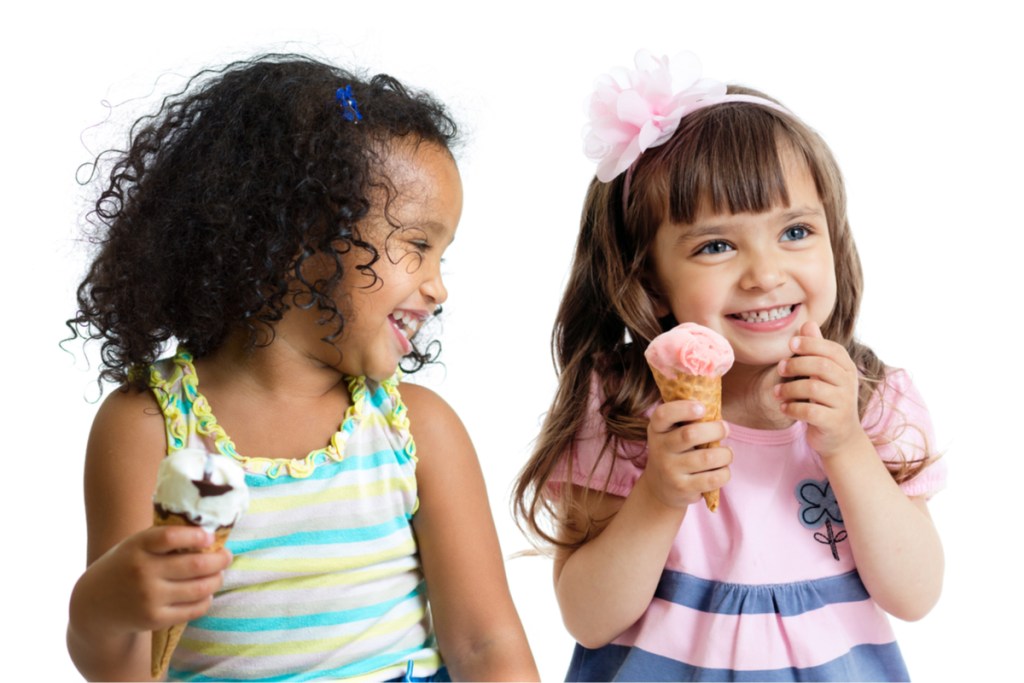 Have fun!
Whatever theme you choose for your 4-year-old's birthday party, it's bound to be a day they'll remember all year long. After all, at age 4, kids love having their time in the spotlight, and throwing a party that fits their tastes and personality will make them feel extra special on their big day. With these seven low-stress 4-year-old birthday party ideas, both you and your preschooler will have fun at the festivities.
Editors' Recommendations