Mother's Day is quickly approaching and will be here before you know it. Finding the perfect gift for mom can be stressful and time-consuming, so start thinking about that present now. Don't default to the typical, expected floral arrangement.
For nature-loving moms, there are plenty of thoughtful, unique gifts to choose from. Show your nature-loving mom how much you love and appreciate her with a unique Mother's Day gift that she'll love and remember for years to come.
Whether your mom loves gardening, hiking, or adventuring outdoors, you can find the perfect memorable gift. Go beyond standard Mother's Day flowers with any of these five gift ideas perfect for any lover of nature.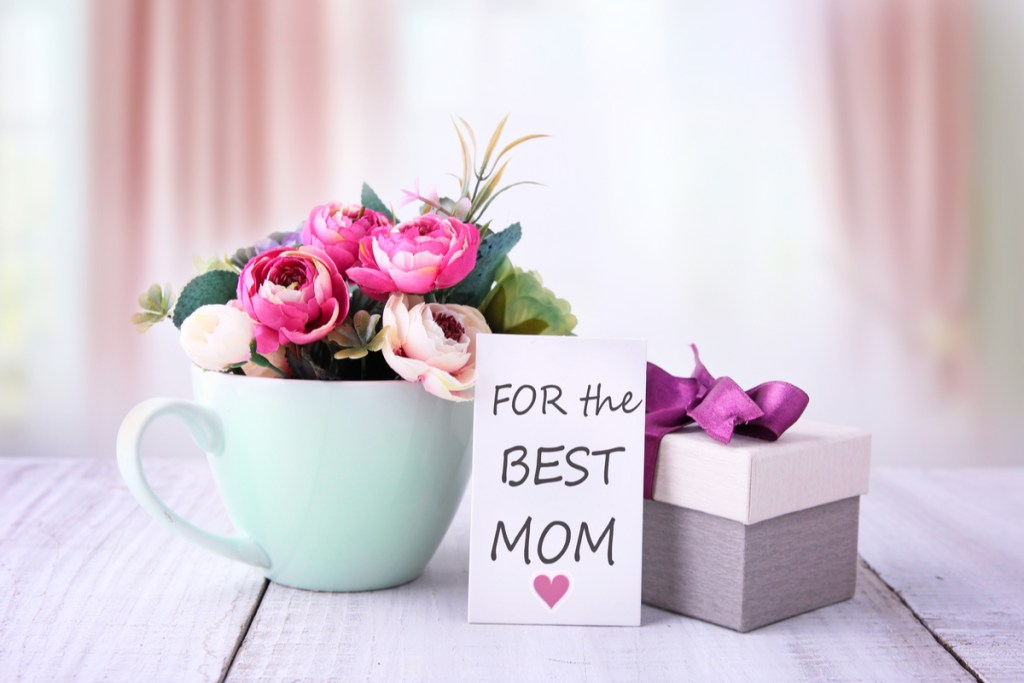 1. Plant a family tree
A bouquet of flowers will eventually wilt and die. Give your mom a more permanent gift of nature by planting a tree together as a family. Local nurseries and even many home repair stores sell a variety of trees. Throughout the years, you can watch your family tree change with each season and grow.
As a family, you can research and pick out your tree and figure out where in your yard to plant it. Your mom can look out and see your family tree growing and cherish the memory of you planting it together.
2. Personalized gardening tote
Does your mom spend hours tending to her garden each year? If so, buying her a personalized gardening tote bag can be a practical gesture with a sentimental twist. You can personalize the gardening bag with her name, a favorite quote or saying, or an inside family joke.
You can add to this gift by selecting her favorite colors and you can even purchase new gardening tools to gift with the bag. Every time your mom gardens, she will see her personal gardening tote bag and remember how much you love and appreciate her.
3. Outdoorsy-themed jewelry
If you're not sure what equipment to buy your outdoorsy mom, consider a classic gift of jewelry. You can find outdoorsy-themed jewelry from small businesses on several online platforms like Etsy, or at outdoor recreation stores. From rings to necklaces, there are options for every mom.
Consider gifting a piece of jewelry with a mountain she's hiked on it or that has her favorite flowers pressed inside the piece. You could also get a necklace with the GPS coordinates of a sentimental outdoors location, like her first hike or a frequented family camping spot.
4. Plant subscription box
Signing up your mom for a monthly or quarterly plant subscription box can be a thoughtful gift idea for any plant lover. Whether your mom has always wanted to tend to plants or she has had a green thumb for years, plant subscription boxes have something for all plant enthusiasts.
Gifting her a plant subscription box can save her the time of searching for her own plants, while also introducing her to new and exciting species of plants. Many companies offer helpful planting tips and tricks throughout the seasons, making the subscription a great gift for aspiring and even veteran gardeners.
There are several plant subscription boxes to choose from, so finding a match for your mom's interests and skill set is simple and convenient.
5. Book an adventure
What is the best gift you can give your mom? The gift of quality time. If your mom has everything or isn't a huge present person, think about booking an experience instead. Your adventure can be as small as a day trip to a hiking spot or as grand as a week-long backpacking trip across a national park.
You could also consider sending your mom on a solo adventure. Whether you book her a weekend getaway in a cabin, a yoga retreat, or some other wilderness retreat, giving your mom a solo trip can allow her to rest and reset while connecting with nature.
Moms do so much for us and deserve appreciation for what they do. What better way to show your mom how grateful you are than a meaningful, intentional Mother's Day gift. Celebrate your nature-loving mom by incorporating the outdoor activities she loves into her Mother's Day gift.
Your mom will love these outdoorsy-themed gifts and will cherish the memories for so many years to come.
Editors' Recommendations