Another new year is almost here and with it comes another chance to make a new change. But what about the children? Should parents help come up with New Year's resolutions for kids? Absolutely, and reading is the ticket!
No matter what age your child is, there should be only one resolution on every kid's list, and here's why it should be the love of reading. With the help of expert Stephanie Marquis, product manager at reading.com, an affiliate of teaching.com, we've put together the perfect reading resolution, by age, for your family to stick to this year.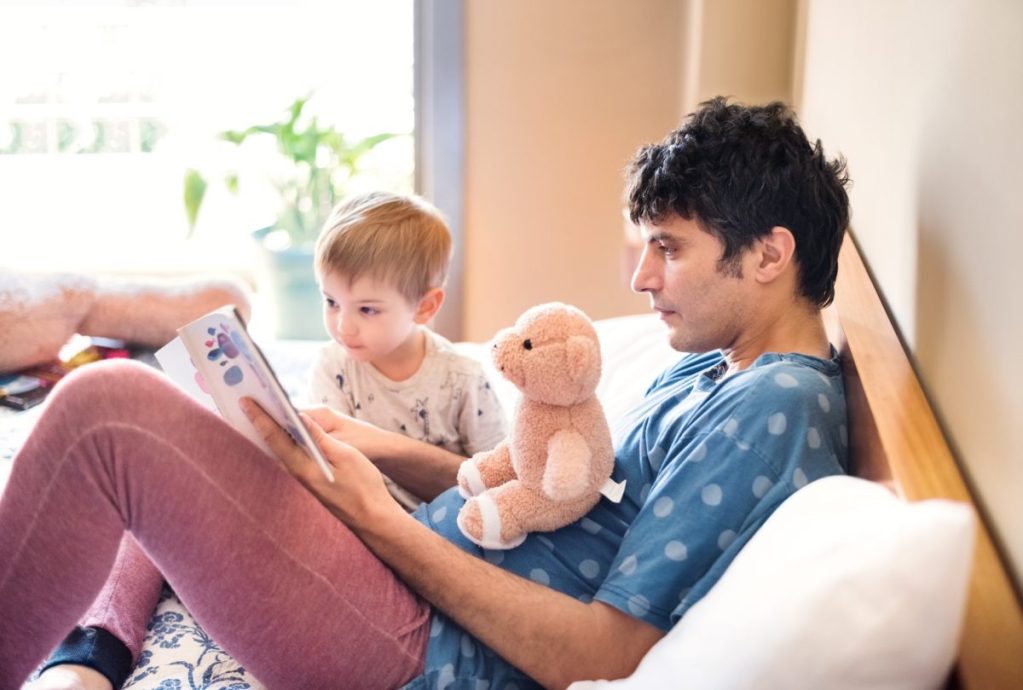 For kids under 5
If your little one doesn't know what a book is yet, that doesn't mean a reading resolution shouldn't be in their future. Here's how to get a younger one on board.
Lead by example
You need to read in front of your child as often as possible. Ideally every day, but at least every week.
Read to them every day
Trying to get your tot to sit still for a whole story may not be possible. Aim for 5-minute intervals to make it easier, and the total for the day to be 20 minutes.
The library is your friend
From free storytime sessions to the adorable children's area and letting your kid pick out a book for themselves, make the library a weekly stop to help your child develop a healthy relationship with books.

For kids up to age 7
As your child enters their early reader stage, creating a reading routine to stick to becomes a little easier. Follow these steps for your young reader to keep their resolution.
Keep reading your own books
Kids soak up what they see the adults in their lives do. So, as your kids get older, it becomes more important for them to see you consistently reading.
Don't stop reading to your children
Storytime isn't just for the littles. Find a series that you'll enjoy reading and your child will love hearing. Children benefit from reading out loud and being read to.
Get more acquainted with the library
Once your child is a little older, there are more advanced story activities available at the library.

For the older kids
You want to nurture the love of reading for as long as possible. That shouldn't stop because your kid "gets too old" or hits high school.
Have your child read to you
While you make dinner, have your kiddo read to you. While you are doing cleanup, have your child be your background noise and read their favorite series.
Have them join a book club
Again, go to your local library, because they all have a teen book club group and host events. Having peers around them who enjoy reading will encourage your child to keep opening a book.
Instead of asking your child to make a New Year's resolution to keep their room clean — because we all know that will only last a few weeks — ask them to make one that involves reading. Not only will you and your child strengthen your bond through the magic of words, but you'll both have the perfect hobby for a life of adventure.
Editors' Recommendations