Grocery shopping can be pretty intimidating these days. Rising prices mean higher food bills, which puts families on the lookout for budget-friendly meal options. When you think cheap dinners, ramen noodles, rice, pasta, and boxed mac and cheese spring to mind. Just because you're trying to save money doesn't mean you have to feel like you're back in college and living on prepackaged noodles and peanut butter sandwiches.
Cheap dinner recipes don't have to be tasteless or unhealthy. Making inexpensive meals starts with learning how to save money on those grocery bills and turning what you purchase into yummy meals for the family.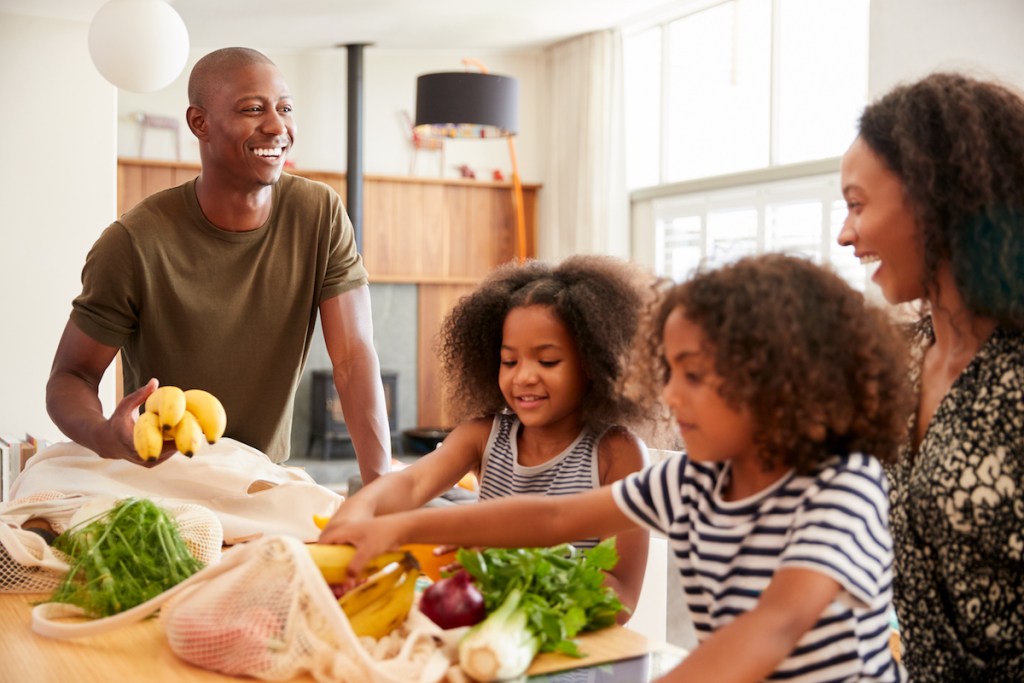 How to shop for cheap meals to cook
Cooking meals at home is a lot less expensive than eating out. When you want to cut corners at home, start by eliminating takeout. You'll be surprised at how much more money you'll have to put toward the grocery bills.
Ditch premade meals
Making meals from scratch is cheaper than microwaving prepackaged meals.
Shop for the right foods
When heading up and down those grocery aisles, try to keep the chips, crackers, soda, and cookies out of the basket. Snack foods are pricey and unhealthy. Instead of snack foods, stock up on whole grains, greens, beans, vegetables, and fruits. Not only are these foods wholesome and good for you, but they make you feel full and less likely to crave those sweet snacks.
Use your coupons
If you're on a tight budget, look for sales, and of course, clip those digital coupons. Now that you have lots of wholesome ingredients at your fingertips, let's get cooking with tasty, cheap dinner ideas that will save you money and are healthy.
Inexpensive dinner ideas
Another key to making inexpensive dinners is using what you already have in the pantry and refrigerator instead of doing grocery store runs every time you want to try a new recipe. Simple ingredients make for delicious dinners that don't put a dent in the family budget. Here are some cheap dinner ideas that are sure to become family favorites.
Pizza
Kids love pizza, and who doesn't enjoy ordering a pie. Restaurant pizzas are expensive and aren't the healthiest. Instead, make your own pizza using frozen pizza dough, your favorite jar or homemade sauce, and of course, mozzarella cheese. Raid the refrigerator for topping ideas. Broccoli, peppers, and onions make for tasty and healthy toppings. Add a fruit or a green salad as a side for a complete and inexpensive meal.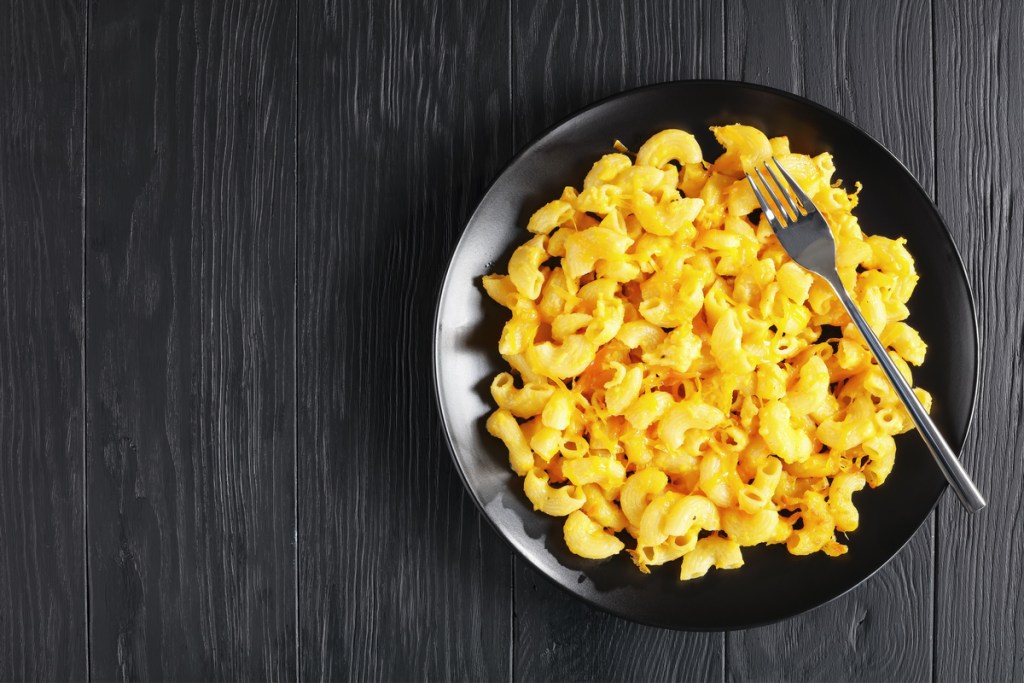 Mac and cheese
Boxed mac and cheese is certainly cheap, but it's definitely unhealthy. Since mac and cheese is a kid favorite, you don't want to eliminate it from the family menu. Just make it from scratch instead. Homemade mac and cheese is a budget-friendly meal and healthy, especially when you make it with whole-grain pasta. This recipe from Spend with Pennies is yummy and won't put a hole in your pocket.
Stew
Stew is a hearty meal that includes veggies and protein. You can make stew with beef, chicken, or even tofu. Stew isn't just a cold-weather meal either. It's a perfect pick for any time of the year and a tasty make-ahead meal in anticipation of a busy weeknight. Spend with Pennies has a delicious beef stew recipe you can make with fresh veggies and seasoning you probably already have in your cabinet.
Air fryer chicken drumsticks
Drumsticks are pretty inexpensive when compared to other cuts of poultry or beef. This super yummy crispy drumstick air fryer recipe from The Recipe Critic is a must-have dish the entire family will love. Making the drumsticks in the air fryer cuts down on the cooking time and helps make this a healthy meal option. Pop some baked potatoes in the oven and add a veggie for a budget-friendly meal ideal for any night of the week.
Pan-fried sesame garlic tofu
Tofu is a budget-friendly protein that definitely helps save pennies. Now, don't be afraid of tofu. Kids may immediately turn up their noses, but done the right way, having tofu once a week is a money-saver. The key to making tofu is draining out the water before cooking. Coating in corn starch helps make tofu crisp instead of mushy. Introduce the family to tofu with this delectable dish from Table for Two. It's a tasty pick for a Meatless Monday.
Other cheap dinner ideas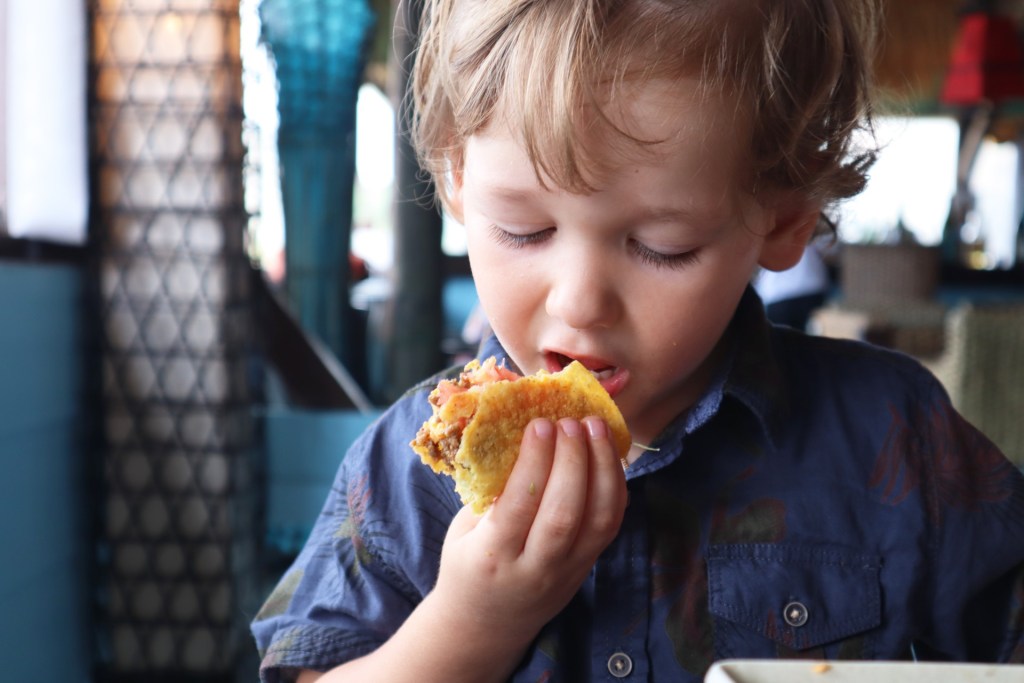 Tacos
Tacos have always been an inexpensive meal. The great thing about tacos is the dish is healthy, too. If Taco Tuesdays get boring, you can vary the protein by changing up beef for chicken. You can even make tacos using tofu or black beans.
Chili
Another hearty and healthy dish that's a money-saver is chili, which you can make with beef or chicken. It can even be meatless with beans and extra veggies. Making chili takes time. With a crockpot, the chili can simmer all day and be ready to eat when you arrive home. Spend with Pennies has an easy and delish crockpot chili recipe.
Quesadillas
Kids love quesadillas and you can easily add veggies and chicken to this quick, easy, and inexpensive dinner. Pair it with a salad for a complete meal.
Cheap dinner recipes don't have to lack taste. Inexpensive meals also don't have to come from a box and you don't have to feel like you're back in college. Cooking meals at home actually saves money. With these cheap dinner ideas, you can serve up yummy, healthy meals everyone loves without putting a dent in the family budget.
Editors' Recommendations