"Waste not; want not." You may have heard this saying several times, but there's a grain of truth behind it regarding old Halloween pumpkins. Perhaps you're wondering what to do with these orange gourds once October has passed. Fortunately, you still have 8 to 12 weeks to decide what to do with an un-carved pumpkin, (but only 5 to 10 days for jack-o-lanterns).
So, before you throw it out, take a look at the ideas we've put together for reusing old pumpkins before they rot. You might be surprised by all the possibilities from decorative fall pieces to yummy recipes.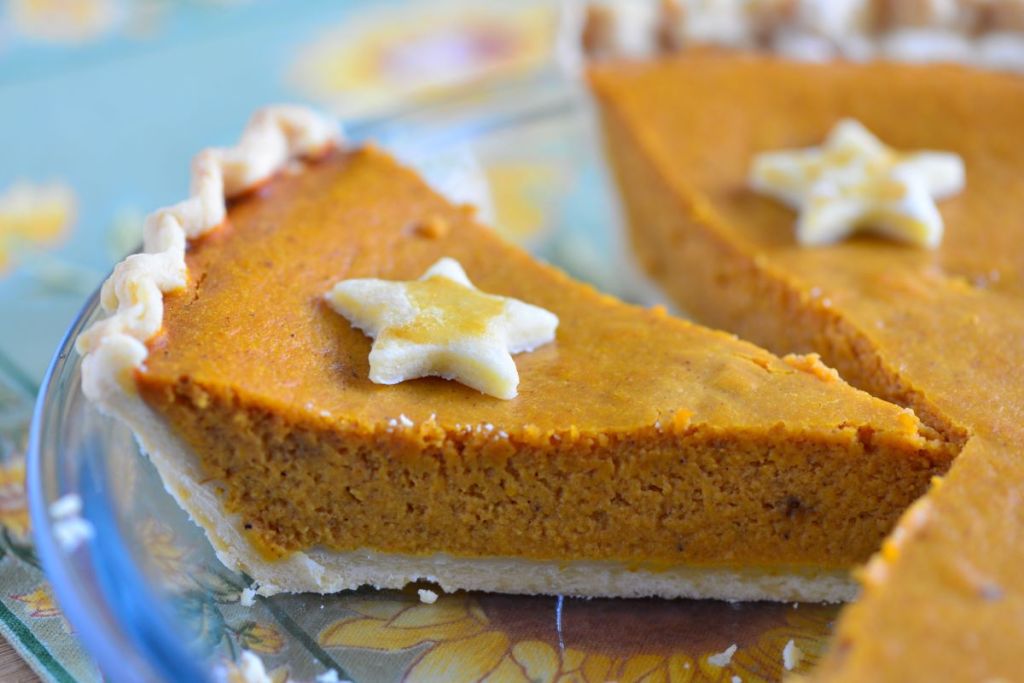 Old Halloween pumpkins make great recipe bases
If you chose pumpkins that are grown for eating, you're likely to have a lot of meat and seeds to deal with. No problem. Both provide healthy and tasty snacks and bases for your favorite fall recipes and even a chance to try some new dishes. To start off, here are some instructions for basic pumpkin prep.
Roasting the seeds
You can start this process in one of two ways. If you're going to puree the meat right away, then you'll need to cut an opening around the stem. Then, cut the pumpkin into four pieces and use a fork to scrape the seeds off. Otherwise, if your pumpkin belongs to the variety that's not grown for eating, then you can simply cut the opening at the top to scoop out the seeds with your hand.
After preheating the oven to 250 degrees and removing the strings from the seeds, you'll line a sheet pan with foil and grease (or butter) the surface lightly. Place the seeds in a colander and rinse them, making sure that they're dry afterward. Then, you'll spread the seeds out on the pan and sprinkle them with your favorite seasoning such as salt, garlic powder, chili powder, cinnamon, or whatever your family most enjoys. You'll bake the seeds for 45 minutes, tossing them periodically. Finally, you'll raise the oven's temperature to 350 degrees and bake for another five minutes or until they're lightly browned. After they've cooled off, you can store them in an airtight container at room temperature.
Pureeing and freezing the meat
For this process, you'll need to cut out the top of the pumpkin and cut the rest of it into four pieces. You'll place the pieces on a sheet pan and bake in the oven at 350 degrees for about an hour or until the meat can be picked off with a fork. After cooling, you'll scoop out the meat and puree it in a blender or food processor. Another great bonus about pumpkin puree is that you can store it in a zipped plastic bag or airtight container in the freezer for up to six months. When you're ready to thaw it out, you'll place the container in cool water.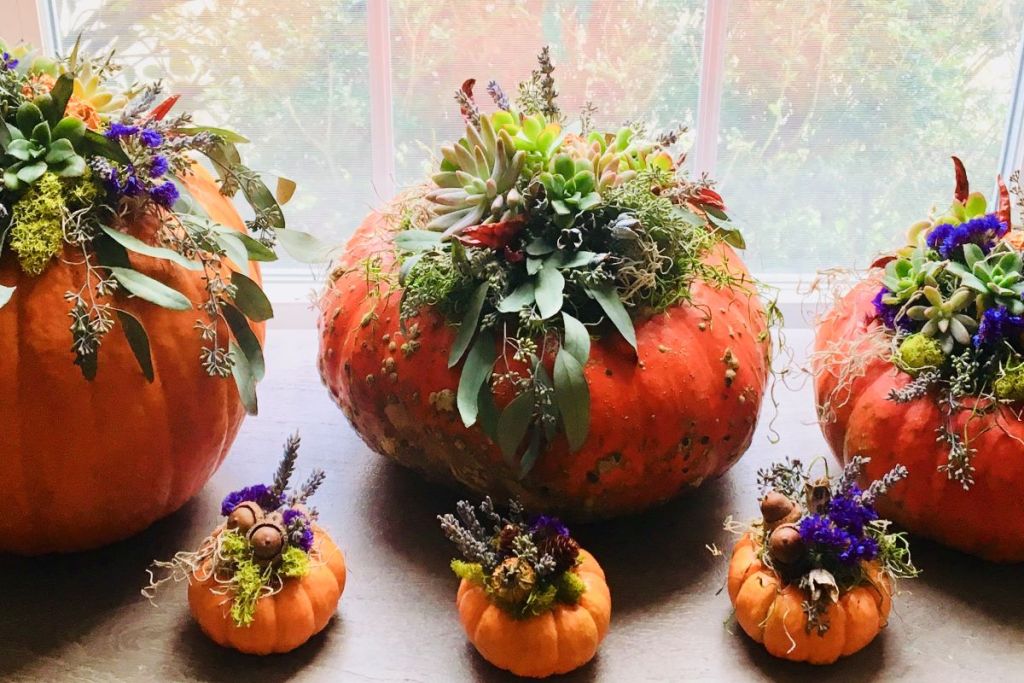 Create a fall table centerpiece
Another benefit to reusing old Halloween pumpkins is that they make great centerpieces. Depending on your preference, you can use silk or real flowers and greenery. You can also arrange straw, sunflowers, or another decoration to pair your pumpkin with other colorful gourds on a table runner. Real or faux succulents also work well for added texture.
For the pumpkins that haven't been carved, you might consider placing a piece of floral foam at the bottom to hold your arrangement in place. If you have a jack-o-lantern that has retained its shape, you can place a small terra cotta pot inside.
Use the pumpkin as a planter or fertilizer
Pumpkins also play an important role in starting a garden. While jack-o-lanterns might pose a challenge due to the numerous holes, you can't completely count them out of your gardening plan either. Since they tend to deteriorate more quickly than their uncarved counterparts, you can break them down into compost or simply cut up the pieces to fertilize and prep your soil for next spring's planting.
If you have an uncarved pumpkin, you now have a planter that's ready to use. All you have to do is fill the empty shell with potting soil and plant your seeds. Once you're ready to transplant, you'll need to dig a wider hole and place the entire pumpkin inside. As it breaks down, the pumpkin will give additional nourishment to the young plants.
Always reuse or repurpose
Thus, reusing old pumpkins serves a better purpose than throwing them away. Plus, you reap the rewards of creating fall decorative pieces, enhancing your garden, or preparing some awesome sides and desserts with the leftover seeds and insides. All the while, you're saving some money and avoiding creating additional waste. And that's a great way to start the holiday season.
Editors' Recommendations