Meow! Are you kitten me? Are you hosting a cat-themed birthday party for your little kitty? That's purr-fect! Cat parties can be a whole lot of fun and not just for fur-babies either. Kitty loving kids will enjoy a cat-themed birthday that gets everyone purring. A cat birthday party can be super cute and easy to put together, especially with plenty of cat themed birthday party supplies. If your kitten has a birthday close to Halloween, a cat-themed party can be purrific, but a kitty-themed birthday party any time of year is something to meow about and planning one isn't as hard as you think. Here are some ideas for a yowling good time.
Cat-themed birthday supplies
Kitty party supplies may not take center stage in party stores, but they are pretty easy to find online. Purr-fectly adorable cat party packages including plates and napkins can be found online along with balloons, kitty banners, and cat inspired decorations.
Cat headbands
Even if the cat-themed birthday isn't near Halloween, having the guests don cat headbands or kitty masks is a fun way to get the kiddos excited about a cat-themed birthday party. They are also a cute touch if the party includes a photo booth.
Cat party cups
Kitty cat party cups are relatively easy to order online, but making cat cups for the party are a simple DIY project. To make, all you need is to get beverage cups in colors complementing the party theme's colors. Then, with a paint marker, draw on eyes, a nose, and whiskers.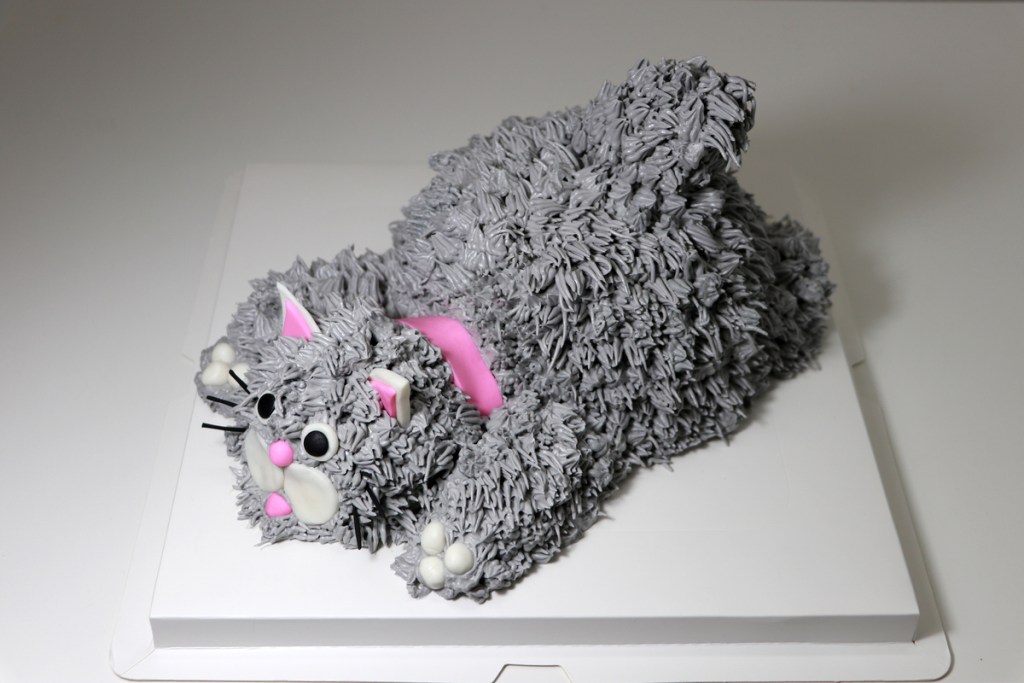 Kitty snacks
Kitties love treats, so it's important to have plenty of yummy cat-tastic snacks on hand for the party guests. A local bakery should be able to come up with a tasty kitty cake for the birthday boy or girl, but if you'd like to make one yourself. A cat face cake isn't too difficult to whip up. All you'll need to do is bake two round nine-inch vanilla cakes. Use a boxed cake mix or try one from scratch.
Ingredients:
3 cups of cake flour (all-purpose is fine, too)
3 1/2 teaspoons of baking powder
4 eggs
2 cups granulated sugar
1 cup unsalted butter (softened)
1 tablespoon vanilla extract
1 1/2 cup milk
Directions:
Preheat oven to 350 F.
Grease and flour 4-inch or 6-inch cake pans. (You will have enough batter for more than one 4-inch cake. You can also use the extra batter for cupcakes).
Mix flour and baking soda together in a large bowl.
Combine softened butter and sugar using an electric mixer. Then, add in eggs and vanilla.
Slowly add the dry ingredients to the mixer.
Add milk into the mixer.
Blend until combined.
Pour into pans.
Bake for 30 to 35 minutes or until a toothpick comes out clean.
Cool on a wire rack before removing it from baking dishes.
Once the cake has cooled, use one as the kitty's face. Take the other and cut two triangles for ears. Arrange the pieces on a large plate or cookie sheet. Once the ears are in place, ice the cake using vanilla or dark chocolate icing depending on the color kitty the guest of honor wants. Use candy pieces and licorice to create the face. Licorice makes for tasty whiskers while M&Ms can create the eyes and nose. If you're handy with an icing bag, use different colored icings and create the cat face.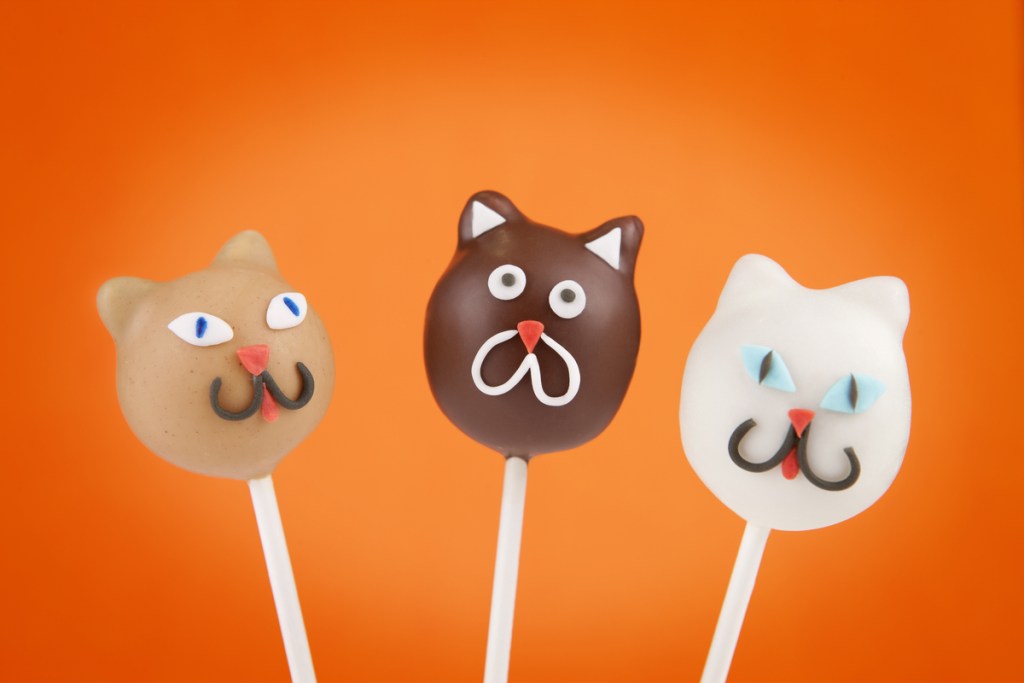 Other tasty kitty treats include cheese and cracker mice, goldfish crackers, cat cake pops, and cat shaped cookies.
Cat inspired party games
A cat party wouldn't be complete with out some purr-ific games. Here are a few to purr about.
Kitty litter candy grab
In lieu of a pinata, fill a new and clean litter box with wrapped candy. Have a new litter scoop on hand and provide each guest with a cat-themed party bag. Let each guest, scoop the litter box and put their haul in a party bag to enjoy later.
Pin the tail on the cat
This take on Pin the Tail on the Donkey is a mainstay at kids' Halloween parties, but you can certainly adapt it for a cat themed birthday party.
Cat bingo
Cat lovers will get a kick out of playing a few rounds of cat bingo. A few different versions can be found online. Have a couple of cute stuffed kitties for the winners.
Relay races
Cat have a blast playing with balls. So, to get the party guests in the spirit, organize a few different relay races using balls. For example, have the kitties push balls along a short race course with their noses or while down on all fours like a kitty.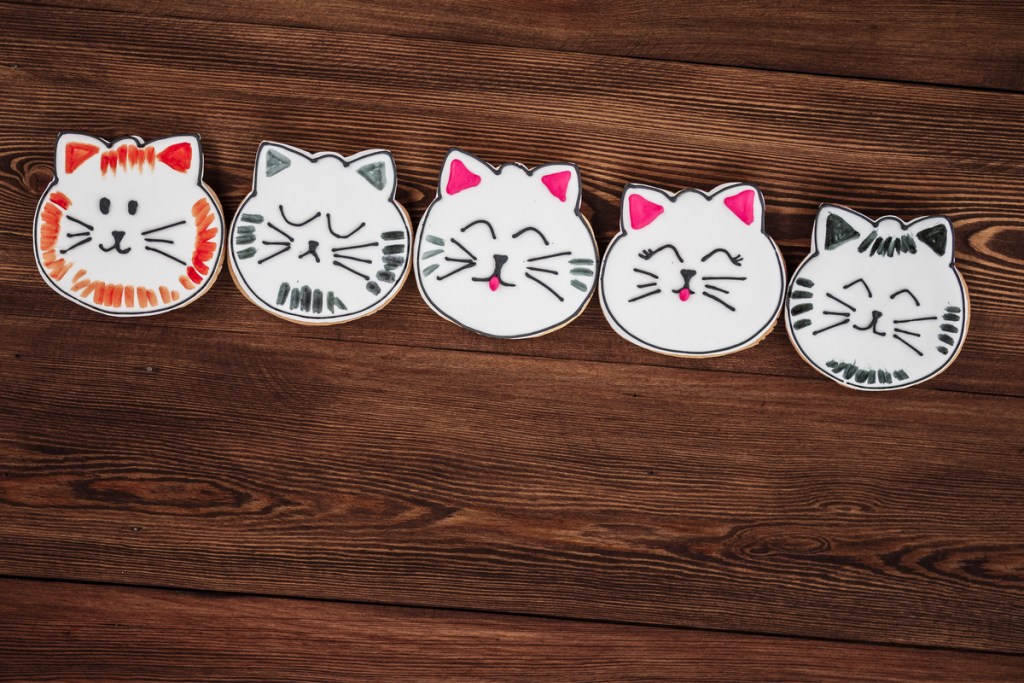 Party favor
A cat party wouldn't be complete without a cat-themed favor. Little kids will really love getting a stuffed kitty to take home and cuddle. Another party favor idea is a cat cookie to snack on later.
We're not "kitten!" A cat birthday party is something to meow about because it's a unique theme. If your kiddo loves kitties, throwing a cat-themed birthday party is a definite do. Check your area to see if there are any cat cafes nearby. A cat cafe is a fun place to host a party and the proceeds usually go to help support rescue cat adoptions. With our cat party tips, your little kitty will certainly have a cat-tastic birthday at home or at a venue.
Editors' Recommendations